Free Commercial Computer Recycling
We make companies' computer recycling easy, environmentally safe and secure!

877-478-6611
YOUR COMPUTER RECYCLING AND E WASTE RECYCLING ANSWER
... with more than 15 years in the computer e waste recycling field, Forerunner Computer Recycling has given West Valley, UT companies a responsible option to dispose end of life cycle and surplus computer equipment. All West Valley, UT based companies face the task of safely disposing of older equipment and their e waste. The EPA estimates that as many as 500 million computers e waste will soon become obsolete.
As West Valley, UT businesses upgrade existing PCs, more computers and other e waste are finding their way into the waste stream. According to the EPA, over two million tons of electronics waste is discarded each year and goes to U.S. landfills.
Now you have a partner in the computer e waste recycling business who understands your need to safely dispose of your computer and electronic equipment in an environmentally responsible manner.
By promoting reuse - computer recycling and electronic recycling - Forerunner Computer Recycling extends the life of computer equipment and reduce e waste. Recycle your computers, recycle your electronics.
Call Us Now To Easily Dispose and Recycle Your E Waste - Free!

877-478-6611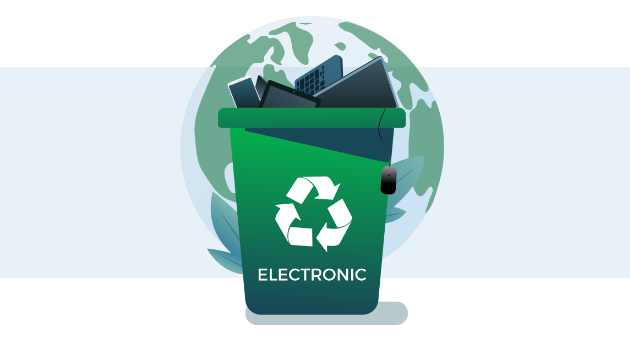 Destroy Your Data Securely
Today, more than ever, West Valley, UT companies discarding computer equipment are concerned about identity theft, security compliance, and cyber criminals trying to obtain private information. Simply tossing used computer equipment and hard disks into dumpsters will leave companies vulnerable to unscrupulous individuals searching for credit card numbers, social security numbers, and other valuable data.
Forerunner Recycling, your partner in the computer e waste recycling business, understands the need to safely dispose of computer equipment in a manner that guarantees no data is available for exploitation.
Hard drives are erased using the Department of Defense's DoD 5220.22-M standard, or if necessary, hard drives are physically destroyed. We'll do whatever it takes to ensure your company data does not fall into the wrong hands.
Call For More Information

877-478-6611
Quick City Facts
West Valley, UT
Form of Government
The Council - Manager Form
Size of City:
35 Square Miles
Yearly Precipitation:
16.50 inches
Meaning of City Name:
Not explained
Major Tourist Attraction:
E Center
Top Employers:
Jordan School District,
Acs Business Process Solutions, Inc,
Acs Data Entry, Inc,
Becton Dickinson Infusion Therapy Holdings, Inc,
Macey's, Inc
Top Industries:
Education, Manufacturing, Services
West Valley City's Indoor and Outdoor Recreational Opportunities
West Valley is a city in the Salt Lake County in the US state of Utah. According to the census in 2010, the city's population reached 129,480, making the city as the second largest city in the state. West Valley city was incorporated in the year 1980.
West Valley city is a progressive city that provides its visitors and residents with excellent amenities and services. The city leaders in spite of the rapid growth and development of the city are offering high quality of life for the residents of the city.
The city also offers numerous recreational opportunities to the locals and the tourists. The famous Family Fitness Center in Centennial Park opened in the year 1999. This center is a premier fitness facility in Salt Lake Valley. This center offers a wide array of fitness equipment, activities, features and classes. Moreover, this fitness center is a state of the art fitness and recreational facility. The center highlights a leisure pool with the tallest indoor water slide, a lap pool, a racquetball court, a basketball court, and an indoor track. Aside from these highlights, this fitness center comes with a weight room, cardio equipment, a climbing wall, aerobics room, a dance room, and an edutainment room for the children.
If you are looking for outdoor recreation, West Valley has something to offer. Outdoor activities are offered throughout the city with its 2 golf courses and 21 parks. The Stonebridge Golf Club is a 27-hole corporate golf experience. Johnny Miller, who is a golf pro player, designed the course. This golf course perfectly complements the West Ridge Golf Course. The West Ridge course is an 18-hole public golf course facility.
Senior citizens are never left out when it comes to recreation in West Valley City. Recreation programs are made available for them at the Harman Senior Recreation Center. The center offers a wide array of activities, which includes crafts, painting, field trips, movies, and exercise.
Culture in West Valley City is diverse. In fact, the city's population is made up of Caucasian, Native American, Pacific Islander, African American, Asian, and Hispanic. Because of the city's great diversity, cultural events are hosted in the Utah Cultural Celebration Center. The center features a 1,200-seat amphitheater, an Arts and Heritage Hall Community Center, and open field festival areas. The outdoor amphitheater is a famous entertainment venue during the summer. The Arts and Heritage Community Center, on the other hand, is a multipurpose facility that hosts a wide array of events like festivals, weddings, banquets, and other special events.
Watch our Videos
Forerunner Recycling Video Highlights
Who is Forerunner Recycling?
Business Electronic Recycling
FREE Computer Recycling for Companies
We attempt to remove the financial barrier to recycling computer equipment and recycling electronics. By extracting maximum resale value from the systems we recycle, we can offer free recycling services to most of our clients.