Free Commercial Computer Recycling
We make companies' computer recycling easy, environmentally safe and secure!

877-478-6611
YOUR COMPUTER RECYCLING AND E WASTE RECYCLING ANSWER
... with more than 15 years in the computer e waste recycling field, Forerunner Computer Recycling has given Tucson, AZ companies a responsible option to dispose end of life cycle and surplus computer equipment. All Tucson, AZ based companies face the task of safely disposing of older equipment and their e waste. The EPA estimates that as many as 500 million computers e waste will soon become obsolete.
As Tucson, AZ businesses upgrade existing PCs, more computers and other e waste are finding their way into the waste stream. According to the EPA, over two million tons of electronics waste is discarded each year and goes to U.S. landfills.
Now you have a partner in the computer e waste recycling business who understands your need to safely dispose of your computer and electronic equipment in an environmentally responsible manner.
By promoting reuse - computer recycling and electronic recycling - Forerunner Computer Recycling extends the life of computer equipment and reduce e waste. Recycle your computers, recycle your electronics.
Call Us Now To Easily Dispose and Recycle Your E Waste - Free!

877-478-6611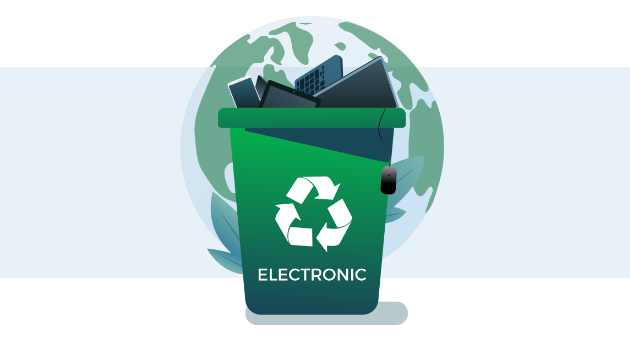 Destroy Your Data Securely
Today, more than ever, Tucson, AZ companies discarding computer equipment are concerned about identity theft, security compliance, and cyber criminals trying to obtain private information. Simply tossing used computer equipment and hard disks into dumpsters will leave companies vulnerable to unscrupulous individuals searching for credit card numbers, social security numbers, and other valuable data.
Forerunner Recycling, your partner in the computer e waste recycling business, understands the need to safely dispose of computer equipment in a manner that guarantees no data is available for exploitation.
Hard drives are erased using the Department of Defense's DoD 5220.22-M standard, or if necessary, hard drives are physically destroyed. We'll do whatever it takes to ensure your company data does not fall into the wrong hands.
Call For More Information

877-478-6611
Quick City Facts
Tucson, AZ
Form of Government
The Council - Manager Form
Size of City:
194.7 Square Miles
Yearly Precipitation:
11 inches
Major Tourist Attraction:
Tucson Mountain Park
Top Employers:
Raytheon Missile Systems,
Wal-Mart Stores Inc,
Freeport-McMoRan Copper & Gold,
Carondelet Health Network,
University Medical Center Corp
Top Industries:
High Technology Industry, Services, Tourism
The Artsy Side of Tucson
The city of Tucson is one of the many cities that is located within the boundaries of the U.S. state of Arizona. Geographically, the city can be found in the Pima County, of which it functions as the seat of government. The majority of Tucson can be found in the Sonoran desert, which is surrounded by a total of 5 mountain ranges, mainly, Santa Rita Mountains, Tucson Mountains, Tortolita Mountains, Rincon Mountains and Santa Catalina Mountains. Tucson is also located north if the Mexico-United States border, as well as southeast of the city of Phoenix. The city has a total area of 227 square miles. 226.7 square miles are land, while the remaining 0.3 square miles are water.
According to the report by the United States Census Bureau, the city of Tucson is home to a total population of 524, 295. The city currently ranks 33rd most populated city in the whole country. In addition, the city of Tucson is part of the greater Tucson metropolitan area, which has an area population of 980, 263. The said metropolitan area ranks 53rd largest MSA in the U.S. The cities of Phoenix and Tucson are the foundations of Arizona's Sun Corridor, which may be equal to the state of Indiana in terms of population count and land area.
In the business arena, Tucson is better known as the Optics Valley. This may be attributed to the city's number of companies that deal with optics. However, the city is more recognized for being a hub for the arts. The city boasts a wide variety of architectural attractions, cultural shows, arts festivals, museums and other representations of music, literary and performing arts. In fact, Tucson is home to the Center for Creative Photography, which is housed by the University of Arizona. The rich history of photography is well documented in its archives as well as the film samples from 2,000 photographers in every corner of the United States.
Festivals are common in the city of Tucson, but they are visited by a huge crowd of people every year. Some of them are the Tucson Gem and Mineral Show, Tucson Meet Yourself, Tucson Folk Festival, Fourth Avenue Street Fair and Tucson Festival of Books. The city also has a fair share of historical and cultural attractions, including the Tucson Museum of Art, Arizona Historical Society, Fort Lowell Museum, DeGrazia Gallery in the Sun, Fremont House, International Wildlife Museum and the Old Tucson Studios among others.
Watch our Videos
Forerunner Recycling Video Highlights
Who is Forerunner Recycling?
Business Electronic Recycling
FREE Computer Recycling for Companies
We attempt to remove the financial barrier to recycling computer equipment and recycling electronics. By extracting maximum resale value from the systems we recycle, we can offer free recycling services to most of our clients.