Free Commercial Computer Recycling
We make companies' computer recycling easy, environmentally safe and secure!

877-478-6611
YOUR COMPUTER RECYCLING AND E WASTE RECYCLING ANSWER
... with more than 15 years in the computer e waste recycling field, Forerunner Computer Recycling has given Tallahassee, FL companies a responsible option to dispose end of life cycle and surplus computer equipment. All Tallahassee, FL based companies face the task of safely disposing of older equipment and their e waste. The EPA estimates that as many as 500 million computers e waste will soon become obsolete.
As Tallahassee, FL businesses upgrade existing PCs, more computers and other e waste are finding their way into the waste stream. According to the EPA, over two million tons of electronics waste is discarded each year and goes to U.S. landfills.
Now you have a partner in the computer e waste recycling business who understands your need to safely dispose of your computer and electronic equipment in an environmentally responsible manner.
By promoting reuse - computer recycling and electronic recycling - Forerunner Computer Recycling extends the life of computer equipment and reduce e waste. Recycle your computers, recycle your electronics.
Call Us Now To Easily Dispose and Recycle Your E Waste - Free!

877-478-6611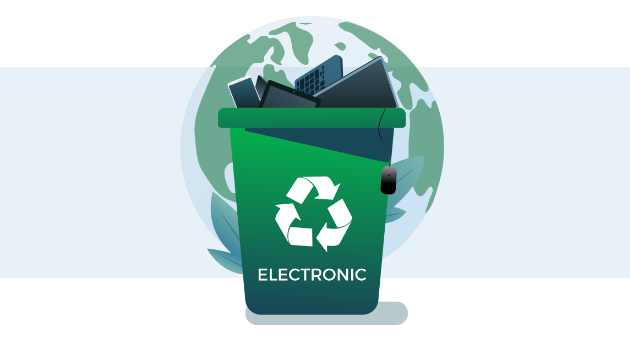 Destroy Your Data Securely
Today, more than ever, Tallahassee, FL companies discarding computer equipment are concerned about identity theft, security compliance, and cyber criminals trying to obtain private information. Simply tossing used computer equipment and hard disks into dumpsters will leave companies vulnerable to unscrupulous individuals searching for credit card numbers, social security numbers, and other valuable data.
Forerunner Recycling, your partner in the computer e waste recycling business, understands the need to safely dispose of computer equipment in a manner that guarantees no data is available for exploitation.
Hard drives are erased using the Department of Defense's DoD 5220.22-M standard, or if necessary, hard drives are physically destroyed. We'll do whatever it takes to ensure your company data does not fall into the wrong hands.
Call For More Information

877-478-6611
Quick City Facts
Tallahassee, FL
Form of Government
The Council - Manager Form
Size of City:
96 Square Miles
Yearly Precipitation:
63.21 inches
Meaning of City Name:
Apalachee for
Major Tourist Attraction:
Goodwood Plantation
Top Employers:
Tallahassee Memorial Healthcare,
Alltel Florida Inc,
Tallahassee Leon County Civic Center,
Quincy Corp,
Capital Regional Medical Center
Top Industries:
Government, Trade, Services
The Mysterious Trails of Tallahassee
Tallahassee City, reigned to be the main city of the state of Florida. The heart of government and buildings are located in this area. The city, according to the United States Census Bureau, comprises almost half of the entire population of the Tallahassee metropolitan area. It is known for its colleges and universities such as Florida State University, Research University, Florida A&M University, Black University, Tallahassee Community College, and other branches of colleges. Hence, it is called a 'college town'. It is also the center of trade and agriculture in the Florida Panhandle, with the ever-growing production and high technological economic advancement. The urban area is the regional center for scientific research. In fact, it is the home of the largest and high-powered magnet research laboratory in the entire globe, the National High Magnetic Field Laboratory.
The Tallahassee City's history and heritage are a collection of interesting politics and ancient culture, agriculture, education, and innovation. The living history exhibits of the city make their history a great throwback for its residents and a new discovery for travelers. The Tallahassee Museum has become a multi-functional destination for all ages. It was made multi-dimensional that is filled with simulations, walking obstacles, and even zip lining. Aside from the city museum, the Tallahassee-Leon Civil Rights Heritage Walk is the top-most memorial sidewalk that foreigners never missed. It is a half-block long full of history.
The Eco city of Tallahassee is blessed with beautiful landscape and bistro. The exotic nature is suited for outdoor activities for people who are in search for thrills. The place offered kayak paddling on the city's waterways. Another, the bird and wildlife sightseeing, as it was ranked as one of the top 10 in the nation with countless species. The city has scattered locally grown fruits, vegetables, meats, and more. Local farm and fish villages, Sweet Grass Dairy, Bradley's Country Store, and Apalachicola are the famed places in the city for mouthwatering recipes. Tallahassee city is also the home of restaurants with Golden Spoon Awards. This includes the Alchemy Spirits and Concoctions, the Front Porch, Cypress Restaurant, Food Glorious Food, and Shula's 347 restaurants that served bounty banquets.
The grounds of Tallahassee City experienced seasons that made the entire place to celebrate. Capital Cuisine Restaurant Week & Concert Series that is filled with food and music. The traditional summertime attraction or T.O.U.R guide focuses on the city's tourism. The winter nights, holiday light's event that marked the tradition of the place is one of the great events of the place. The last but not the least, the Fall Frenzy, a special version of football game as the centerpiece of the fall of the south.
Watch our Videos
Forerunner Recycling Video Highlights
Who is Forerunner Recycling?
Business Electronic Recycling
FREE Computer Recycling for Companies
We attempt to remove the financial barrier to recycling computer equipment and recycling electronics. By extracting maximum resale value from the systems we recycle, we can offer free recycling services to most of our clients.