Free Commercial Computer Recycling
We make companies' computer recycling easy, environmentally safe and secure!

877-478-6611
YOUR COMPUTER RECYCLING AND E WASTE RECYCLING ANSWER
... with more than 15 years in the computer e waste recycling field, Forerunner Computer Recycling has given Syracuse, NY companies a responsible option to dispose end of life cycle and surplus computer equipment. All Syracuse, NY based companies face the task of safely disposing of older equipment and their e waste. The EPA estimates that as many as 500 million computers e waste will soon become obsolete.
As Syracuse, NY businesses upgrade existing PCs, more computers and other e waste are finding their way into the waste stream. According to the EPA, over two million tons of electronics waste is discarded each year and goes to U.S. landfills.
Now you have a partner in the computer e waste recycling business who understands your need to safely dispose of your computer and electronic equipment in an environmentally responsible manner.
By promoting reuse - computer recycling and electronic recycling - Forerunner Computer Recycling extends the life of computer equipment and reduce e waste. Recycle your computers, recycle your electronics.
Call Us Now To Easily Dispose and Recycle Your E Waste - Free!

877-478-6611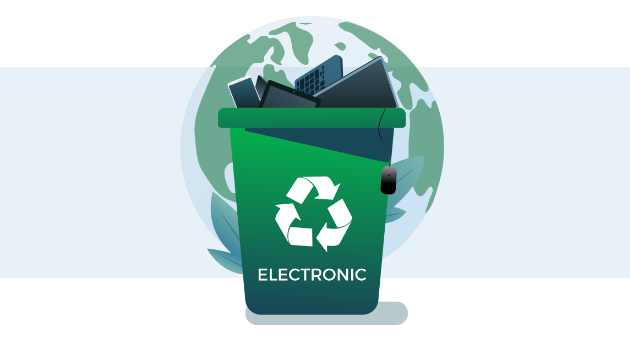 Destroy Your Data Securely
Today, more than ever, Syracuse, NY companies discarding computer equipment are concerned about identity theft, security compliance, and cyber criminals trying to obtain private information. Simply tossing used computer equipment and hard disks into dumpsters will leave companies vulnerable to unscrupulous individuals searching for credit card numbers, social security numbers, and other valuable data.
Forerunner Recycling, your partner in the computer e waste recycling business, understands the need to safely dispose of computer equipment in a manner that guarantees no data is available for exploitation.
Hard drives are erased using the Department of Defense's DoD 5220.22-M standard, or if necessary, hard drives are physically destroyed. We'll do whatever it takes to ensure your company data does not fall into the wrong hands.
Call For More Information

877-478-6611
Quick City Facts
Syracuse, NY
Form of Government
The Strong Mayor - Council Form
Size of City:
25 Square Miles
Yearly Precipitation:
36 inches total; 114 inches snowfall
Meaning of City Name:
Chosen after an ancient Sicilian town that also lay near salt springs
Major Tourist Attraction:
Rosamond Gifford Zoo at Burnet Park
Top Employers:
Syracuse University,
SUNY Upstate Medical University,
St. Joseph's Hospital ,
New Process Gear Inc.,
Course Hospital
Top Industries:
Services, Trade, Government
The Amazing Spark of Syracuse
Syracuse City is a regional seat of Onondaga District, New York, United States. It is recognized as the largest city in the United States. According to the Census Bureau, the city had taken the fifth spot of the most populous city in New York, and because of that, the city had become the center of education and economical standpoint of the entire Central New York. Syracuse is abundant with convention places. At the center of the city, a downtown Convention Complex can be found. On the west side of it, an Empire Expo Center exists. The place is responsible for hosting the yearly fair called Great New York State Fair. Syracuse City is located at the northeast of Finger Lakes County. In which, numerous neighborhoods can be seen. Some of them are located on small hills, for instance, the University Hill and the Tipperary Hill. The Syracuse land is flat out its north, while steep at its south.
The city of Syracuse is never left behind by recreational places and attractions. It preserved over 170 parks and amateur areas. Some of those parks are Burnet Park, Thorden Park, Sunnycrest Park, Onondaga Park, and Kirk Park. In fact, one of this park is part of the first golf course of the United States. Tourist attractions in the city include Armory Square, the Creek walk, Erie Canal Museum, Rosamond Gifford Zoo, Salt Museum, Museum of Science and Technology, Everson Museum of Art, Landmark Theatre, and Destiny USA. These places are suitable for sightseeing, biking, rollerblading, walking, and a lot more. There are also twelve public pools within the city, aside from nine-hole golf courses. One of the best nights in Syracuse City is hosted at the Onondaga Lake Parkway during the holidays. It entertained the people with its light show on the lake.
The Syracuse city transportation comes in different means. The city has its own public transportation run by Central New York Regional Authority. It operates bus service and other transportation channels. The city also has a train service, in which there are three trail lines. The three lines that run towards different directions are Empire Service, Maple Leaf, Lake Shore Limited. To stroll around the city, buses are also available in distinctive transit names such as Greyhound lines, Megabus, and Trailways. It also includes long distance bus services. The Syracuse International Airport serves the city. In which, 17 airlines are in flight. Nine of them are non-stop flights to other airline hubs.
Watch our Videos
Forerunner Recycling Video Highlights
Who is Forerunner Recycling?
Business Electronic Recycling
FREE Computer Recycling for Companies
We attempt to remove the financial barrier to recycling computer equipment and recycling electronics. By extracting maximum resale value from the systems we recycle, we can offer free recycling services to most of our clients.