Free Commercial Computer Recycling
We make companies' computer recycling easy, environmentally safe and secure!

877-478-6611
YOUR COMPUTER RECYCLING AND E WASTE RECYCLING ANSWER
... with more than 15 years in the computer e waste recycling field, Forerunner Computer Recycling has given Stamford, CT companies a responsible option to dispose end of life cycle and surplus computer equipment. All Stamford, CT based companies face the task of safely disposing of older equipment and their e waste. The EPA estimates that as many as 500 million computers e waste will soon become obsolete.
As Stamford, CT businesses upgrade existing PCs, more computers and other e waste are finding their way into the waste stream. According to the EPA, over two million tons of electronics waste is discarded each year and goes to U.S. landfills.
Now you have a partner in the computer e waste recycling business who understands your need to safely dispose of your computer and electronic equipment in an environmentally responsible manner.
By promoting reuse - computer recycling and electronic recycling - Forerunner Computer Recycling extends the life of computer equipment and reduce e waste. Recycle your computers, recycle your electronics.
Call Us Now To Easily Dispose and Recycle Your E Waste - Free!

877-478-6611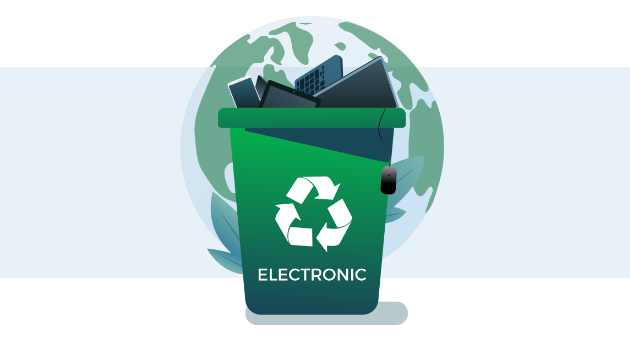 Destroy Your Data Securely
Today, more than ever, Stamford, CT companies discarding computer equipment are concerned about identity theft, security compliance, and cyber criminals trying to obtain private information. Simply tossing used computer equipment and hard disks into dumpsters will leave companies vulnerable to unscrupulous individuals searching for credit card numbers, social security numbers, and other valuable data.
Forerunner Recycling, your partner in the computer e waste recycling business, understands the need to safely dispose of computer equipment in a manner that guarantees no data is available for exploitation.
Hard drives are erased using the Department of Defense's DoD 5220.22-M standard, or if necessary, hard drives are physically destroyed. We'll do whatever it takes to ensure your company data does not fall into the wrong hands.
Call For More Information

877-478-6611
Quick City Facts
Stamford, CT
Form of Government
The Strong Mayor - Council Form
Size of City:
38 Square Miles
Yearly Precipitation:
49.46 inches
Meaning of City Name:
After its English counterpart
Major Tourist Attraction:
Stamford Museum and Nature Center
Top Employers:
General Electric Capital Corporation,
Pitney Bowes, Inc.,
UBS Warburg,
Stamford Hosptial,
Stamford Town Center
Top Industries:
Manufacturing, Trade, Services
Stamford is Little Manhattan
Stamford is a city in the Fairfield County in the state of Connecticut. According to the census made in 2010, the city's population is around 122,643. In 2012, the city ranked as the third largest city in the US state of Connecticut. The city is home to large corporations and companies. This gives the city the largest financial district outside New York City. Due to the various high-rise office towers in the city, the financial district in Stamford is referred to as 'Little Manhattan.'
There are many parks and recreation sites in the city. One of the famous parks in the city is the Cummings Park. This public beach is once a famous spot for shell fishing. This park was developed in the year 1906. This was previously known as Halloween Park. Another notable park in the city is the Cove Island Park. This was once a farm, then this was converted to a factory site. The park offers choices of beaches and picnic grounds. In addition, the park has a small wildlife sanctuary.
The Jackie Robinson Park is located on the West Side region. This was named after Jackie Robinson, who is a baseball legend. He lived in Stamford. The Terry Connors Ice Rink is another famous site in the city. This park offers public ice-skating for the young and old and ice hockey. This is the home of the Youth Hockey Association. Scalzi Park is located on the Bridge Street. This park highlights baseball and softball fields, a playground, volleyball and tennis courts, basketball and roller hockey courts, and a baseball stadium.
Stamford is also home to two golf courses. One of the golf courses is the Sterling Farms Gold Course. This was opened in May 1972. The facility has a driving range, six tennis courts and a restaurant. The other golf course in the city is the E. Gaynor Brennan Gold Course. This is also known as Hubbard Heights. This was opened in 1922.
Mill River Park is located at the center of downtown Stamford. The Dorothy Heroy Park is another park in the city and this is located in North Stamford. The Italian Center is another famous spot for tourists and locals. This center features swimming pools, tennis courts, a playground, a miniature golf course, and fitness centers.
Stamford is also home to several organizations like YMCA and the Stamford Yacht Club. Aside from this, there are notable museums and science centers in the city like the Museum and Nature Center, the Fairfield County Astronomical Society, the Bartlett Arboretum and Gardens, and the SoundWaters Community Center.
Watch our Videos
Forerunner Recycling Video Highlights
Who is Forerunner Recycling?
Business Electronic Recycling
FREE Computer Recycling for Companies
We attempt to remove the financial barrier to recycling computer equipment and recycling electronics. By extracting maximum resale value from the systems we recycle, we can offer free recycling services to most of our clients.