Free Commercial Computer Recycling
We make companies' computer recycling easy, environmentally safe and secure!

877-478-6611
YOUR COMPUTER RECYCLING AND E WASTE RECYCLING ANSWER
... with more than 15 years in the computer e waste recycling field, Forerunner Computer Recycling has given Springfield, MA companies a responsible option to dispose end of life cycle and surplus computer equipment. All Springfield, MA based companies face the task of safely disposing of older equipment and their e waste. The EPA estimates that as many as 500 million computers e waste will soon become obsolete.
As Springfield, MA businesses upgrade existing PCs, more computers and other e waste are finding their way into the waste stream. According to the EPA, over two million tons of electronics waste is discarded each year and goes to U.S. landfills.
Now you have a partner in the computer e waste recycling business who understands your need to safely dispose of your computer and electronic equipment in an environmentally responsible manner.
By promoting reuse - computer recycling and electronic recycling - Forerunner Computer Recycling extends the life of computer equipment and reduce e waste. Recycle your computers, recycle your electronics.
Call Us Now To Easily Dispose and Recycle Your E Waste - Free!

877-478-6611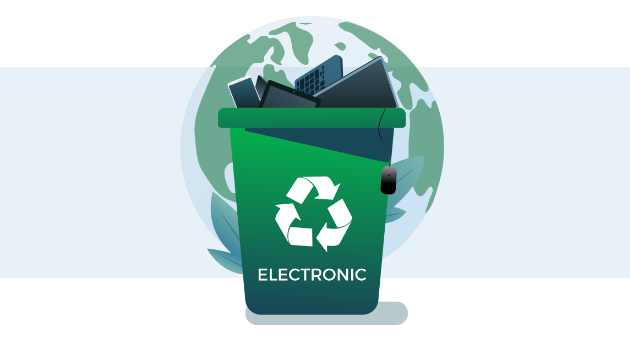 Destroy Your Data Securely
Today, more than ever, Springfield, MA companies discarding computer equipment are concerned about identity theft, security compliance, and cyber criminals trying to obtain private information. Simply tossing used computer equipment and hard disks into dumpsters will leave companies vulnerable to unscrupulous individuals searching for credit card numbers, social security numbers, and other valuable data.
Forerunner Recycling, your partner in the computer e waste recycling business, understands the need to safely dispose of computer equipment in a manner that guarantees no data is available for exploitation.
Hard drives are erased using the Department of Defense's DoD 5220.22-M standard, or if necessary, hard drives are physically destroyed. We'll do whatever it takes to ensure your company data does not fall into the wrong hands.
Call For More Information

877-478-6611
Quick City Facts
Springfield, MA
Form of Government
The Strong Mayor - Council Form
Size of City:
73.16 Square Miles
Yearly Precipitation:
41 inches of rain; 15 inches of snow
Meaning of City Name:
Springfield's name comes from a spring that creates Jordan Valley Creek downtown
Major Tourist Attraction:
Six Flags New England
Top Employers:
Baystate Health,
Confidential,
Blockbuster,
Sears, Roebuck and Co.,
UnitedHealth Group
Top Industries:
Services, Wholesale & Retail Trade, Manufacturing
Springfield, MA – The City with Many Names
Springfield is a seat of the Hampden County in Massachusetts and the largest city in the Western New England region. The city of Springfield in the state of Massachusetts has several nicknames. The city is called 'The City of Firsts' because of its various innovations. It has also been called 'The City of Homes' because of the famous Victorian architecture present in the residential structures within the city. Lastly, the city is also dubbed as 'Hoop City' since basketball, which is one of the most famous sports in the world, was invented in the city of Springfield, Massachusetts.
The city of Springfield, Massachusetts has several amusements parks and fairs that draw in thousands of American locals and foreign tourists every year. The city is home to the most popular and the largest amusement park, Six Flags New England. Six Flags New England is located just across the South End Bridge in Springfield. This amusement park features 10 roller coaster rides. Aside from this, this amusement park also has kid's rides, a large water park, and a concert stadium. The park open in April and closes by the end of October.
In addition to this famed park, the city celebrates the largest and most famous fair, The Big E. The Big E is Eastern States Exposition. This is located just across the Memorial Bridge in West Springfield. This event serves as the state's collective fair. Currently, this event is considered the largest agricultural fair in America. Thousands of tourists and locals gather to celebrate this event from September to October. The Big E features carnival food, music, rides, and replicas of the six state houses of New England.
The city of Springfield, Massachusetts is known for its attractive architecture. The housing stock in the city consists mostly of the Victorian 'Painted Ladies.' However, the city also features mansions, brick apartment blocks, and urban condominium buildings. It also has more post World War II architecture. Notable architectures in the city of Springfield, Massachusetts include the Hotel Kimball, 1950s-futurist Mulberry House, and Springfield's Classical High School.
There are various festivals celebrated in the city like the Hoop City Jazz Festival, Armory Big Band Concerts, Our Lady of Mount Carmel Festival, Springfield Gay Pride Week, Bike Nights and Stearns Square Concert Series, Mattoon Street Arts Festival, and St. Patrick's Day Parade. No matter what month you visit to the city, it always has something for you to enjoy and cherish for a lifetime.
Watch our Videos
Forerunner Recycling Video Highlights
Who is Forerunner Recycling?
Business Electronic Recycling
FREE Computer Recycling for Companies
We attempt to remove the financial barrier to recycling computer equipment and recycling electronics. By extracting maximum resale value from the systems we recycle, we can offer free recycling services to most of our clients.