Free Commercial Computer Recycling
We make companies' computer recycling easy, environmentally safe and secure!

877-478-6611
YOUR COMPUTER RECYCLING AND E WASTE RECYCLING ANSWER
... with more than 15 years in the computer e waste recycling field, Forerunner Computer Recycling has given Santa Clara, CA companies a responsible option to dispose end of life cycle and surplus computer equipment. All Santa Clara, CA based companies face the task of safely disposing of older equipment and their e waste. The EPA estimates that as many as 500 million computers e waste will soon become obsolete.
As Santa Clara, CA businesses upgrade existing PCs, more computers and other e waste are finding their way into the waste stream. According to the EPA, over two million tons of electronics waste is discarded each year and goes to U.S. landfills.
Now you have a partner in the computer e waste recycling business who understands your need to safely dispose of your computer and electronic equipment in an environmentally responsible manner.
By promoting reuse - computer recycling and electronic recycling - Forerunner Computer Recycling extends the life of computer equipment and reduce e waste. Recycle your computers, recycle your electronics.
Call Us Now To Easily Dispose and Recycle Your E Waste - Free!

877-478-6611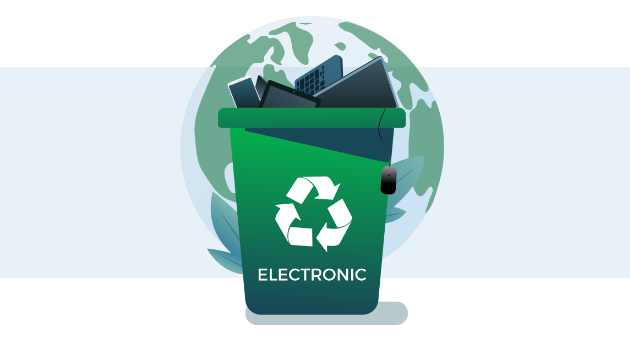 Destroy Your Data Securely
Today, more than ever, Santa Clara, CA companies discarding computer equipment are concerned about identity theft, security compliance, and cyber criminals trying to obtain private information. Simply tossing used computer equipment and hard disks into dumpsters will leave companies vulnerable to unscrupulous individuals searching for credit card numbers, social security numbers, and other valuable data.
Forerunner Recycling, your partner in the computer e waste recycling business, understands the need to safely dispose of computer equipment in a manner that guarantees no data is available for exploitation.
Hard drives are erased using the Department of Defense's DoD 5220.22-M standard, or if necessary, hard drives are physically destroyed. We'll do whatever it takes to ensure your company data does not fall into the wrong hands.
Call For More Information

877-478-6611
Quick City Facts
Santa Clara, CA
Form of Government
The Council - Manager Form
Size of City:
18.4 Square Miles
Yearly Precipitation:
15.08 inches
Meaning of City Name:
The city is the site of the eighth of 21 California missions, Mission Santa Clara de Asís, and was named after the mission.
Major Tourist Attraction:
Paramount's Great America
Top Employers:
Applied Materials Inc,
Intel Corp,
Apple,
El Camino Hospital-Los Gatos,
Yahoo! Inc
Top Industries:
Technology, Health, Scientific
City of Santa Clara – Where History Meets Technology
The City of Santa Clara is a city in the Santa Clara County in California. The city is named after the Spanish Mission, Mission Santa Clara de Asis, which was established in the place in the year 1777. It was in 1852 when the city was incorporated. In 2010, the city ranked ninth in the list of heavily populated cities in the San Francisco Bay Area. The Mission as well as the Mission Gardens is situated on the Santa Clara University grounds.
The City of Santa Clara is in the center of the Silicon Valley. This is home to several high tech companies, which makes the city's economy a promising one. In addition, the city is also the site of Levi's Stadium. Santa Clara University, which is located in the city, is the oldest institution of higher learning in the entire state of California.
Santa Clara offers many attractions that you can visit like museums and theme parks. Moreover, you can attend many exciting events like Farmer's market and annual city festivals. One of the attractions in the city is the Adobe Lodge. This is located at the Santa Clara University. This is a great place to stay while you are in the city as this is set amongst the beauty of the Mission Garden.
The City of Santa Clara offers you the opportunity to check historical artifacts and technological advancement at the same time with its numerous museums. The Agnews Historic Cemetery and Museum is another go to place in the city. The museum houses artifacts collected from the Agnews Developmental Center. This institution housed people with physical and mental disabilities for more than 120 years. De Saisset Museum is another famous attraction in the city. This museum has permanent collections of European, Oriental, African, and American art. This museum is located at the Santa Clara University. The Intel Museum in Santa Clara is another go to place in the city. This is an interactive museum, which introduces its visitors to the world of computer chips. If you are computer buff, you should never miss out the chance to visit this museum while you are visiting Santa Clara.
California's Great America is also in the city. This is the only theme park in the state of California that offers complete water park inside. Moreover, the theme park offers free admission. The park features kid's rides and water rides. The theme park also features Planet Snoopy, which includes the chance to visit Charlie Brown, Snoopy and other characters.
Watch our Videos
Forerunner Recycling Video Highlights
Who is Forerunner Recycling?
Business Electronic Recycling
FREE Computer Recycling for Companies
We attempt to remove the financial barrier to recycling computer equipment and recycling electronics. By extracting maximum resale value from the systems we recycle, we can offer free recycling services to most of our clients.