Free Commercial Computer Recycling
We make companies' computer recycling easy, environmentally safe and secure!

877-478-6611
YOUR COMPUTER RECYCLING AND E WASTE RECYCLING ANSWER
... with more than 15 years in the computer e waste recycling field, Forerunner Computer Recycling has given San Jose, CA companies a responsible option to dispose end of life cycle and surplus computer equipment. All San Jose, CA based companies face the task of safely disposing of older equipment and their e waste. The EPA estimates that as many as 500 million computers e waste will soon become obsolete.
As San Jose, CA businesses upgrade existing PCs, more computers and other e waste are finding their way into the waste stream. According to the EPA, over two million tons of electronics waste is discarded each year and goes to U.S. landfills.
Now you have a partner in the computer e waste recycling business who understands your need to safely dispose of your computer and electronic equipment in an environmentally responsible manner.
By promoting reuse - computer recycling and electronic recycling - Forerunner Computer Recycling extends the life of computer equipment and reduce e waste. Recycle your computers, recycle your electronics.
Call Us Now To Easily Dispose and Recycle Your E Waste - Free!

877-478-6611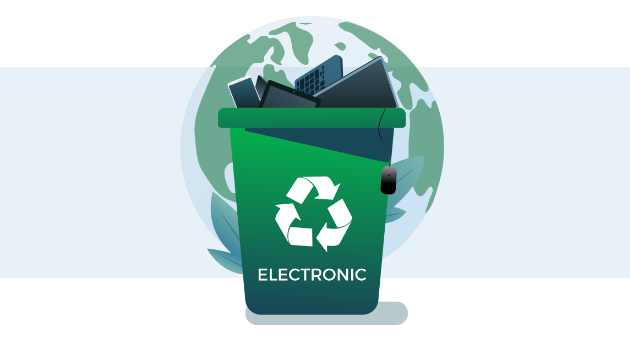 Destroy Your Data Securely
Today, more than ever, San Jose, CA companies discarding computer equipment are concerned about identity theft, security compliance, and cyber criminals trying to obtain private information. Simply tossing used computer equipment and hard disks into dumpsters will leave companies vulnerable to unscrupulous individuals searching for credit card numbers, social security numbers, and other valuable data.
Forerunner Recycling, your partner in the computer e waste recycling business, understands the need to safely dispose of computer equipment in a manner that guarantees no data is available for exploitation.
Hard drives are erased using the Department of Defense's DoD 5220.22-M standard, or if necessary, hard drives are physically destroyed. We'll do whatever it takes to ensure your company data does not fall into the wrong hands.
Call For More Information

877-478-6611
Quick City Facts
San Jose, CA
Form of Government
The Council - Manager Form
Size of City:
175 Square Miles
Yearly Precipitation:
18.5 inches
Meaning of City Name:
Named El Pueblo de San Jose de Guadalupe for St. Joseph and the Guadalupe River near the town site.
Major Tourist Attraction:
Kelley Park
Top Employers:
Cisco Systems,
County of Santa Clara,
City of San Jose,
IBM,
San Jose State University
Top Industries:
High-Technology, Semiconductor, Defense
The Beauty Spot of San Jose, California
San Jose as one of the largest cities in California, because of the fast-speed economic growth, this place is now considered a Global City. There has been a booming in the technological industry within the locals. Because of the abundant wealth caused by thousands of investors inhabiting the place, San Jose has a high cost of living and only those who have executive jobs could enjoy so much of what this city can offer.
Year 1777 when San Jose was founded during the Spanish colonization years. Farming was before the main source of income of the city. After 150 years of the farming community, after the World War II, there has been an aggressive, rapid growth brought by adaptation of many modern innovations. People started to improve more of their electronic industry and these expansive improvements have caused accelerated transition of the agricultural industry. Farming was improved and technological advancements were patronized making the city an urban metropolitan area.
You could see different landmarks in the city, not just in the downtown area, but also in almost all corners of it. De Anza Hotel, Cathedral Basilica of Saint Joseph, Hayes Mansion, Rosicrucian Egyptian Museum, and Circle of Palms Plaza are just a few of them.
What makes the city gained the name as "Silicon Valley" is because of their concentration on the high-end technology. Computer companies have invaded the business industry, which contributed to the wealth of the city. There were prestigious universities that have been producing the engineering and computer graduates every year because job opportunities are just behind every corner of the vicinity. Employment is never a problem because in the Forbes Magazine, this city was features to be one of the happiest places to work in the USA. There was an increase in the housing pricing rates for those who would like to reside in the place. The cost of living in San Jose and its neighboring areas are at its peak.
In the downtown area, you cannot expect tall buildings as this was discouraged since part of its center place is the flight path. However, you could see many beautiful spots, not in height, but the weight of their greatness. Although there have been many criticisms on the city's architecture, the blame was put on the stories of its past. Locals, to impress the guests of their city, highlight public arts. The whole city is just a home of impressive advancements and natural beauty, an epitome of a progressive city.
Watch our Videos
Forerunner Recycling Video Highlights
Who is Forerunner Recycling?
Business Electronic Recycling
FREE Computer Recycling for Companies
We attempt to remove the financial barrier to recycling computer equipment and recycling electronics. By extracting maximum resale value from the systems we recycle, we can offer free recycling services to most of our clients.