Free Commercial Computer Recycling
We make companies' computer recycling easy, environmentally safe and secure!

877-478-6611
YOUR COMPUTER RECYCLING AND E WASTE RECYCLING ANSWER
... with more than 15 years in the computer e waste recycling field, Forerunner Computer Recycling has given San Francisco, CA companies a responsible option to dispose end of life cycle and surplus computer equipment. All San Francisco, CA based companies face the task of safely disposing of older equipment and their e waste. The EPA estimates that as many as 500 million computers e waste will soon become obsolete.
As San Francisco, CA businesses upgrade existing PCs, more computers and other e waste are finding their way into the waste stream. According to the EPA, over two million tons of electronics waste is discarded each year and goes to U.S. landfills.
Now you have a partner in the computer e waste recycling business who understands your need to safely dispose of your computer and electronic equipment in an environmentally responsible manner.
By promoting reuse - computer recycling and electronic recycling - Forerunner Computer Recycling extends the life of computer equipment and reduce e waste. Recycle your computers, recycle your electronics.
Call Us Now To Easily Dispose and Recycle Your E Waste - Free!

415-985-8696

877-478-6611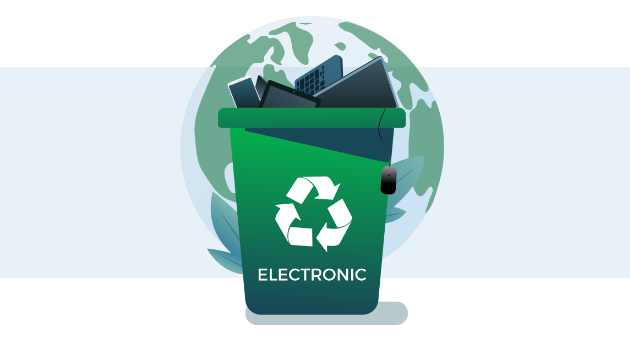 Destroy Your Data Securely
Today, more than ever, San Francisco, CA companies discarding computer equipment are concerned about identity theft, security compliance, and cyber criminals trying to obtain private information. Simply tossing used computer equipment and hard disks into dumpsters will leave companies vulnerable to unscrupulous individuals searching for credit card numbers, social security numbers, and other valuable data.
Forerunner Recycling, your partner in the computer e waste recycling business, understands the need to safely dispose of computer equipment in a manner that guarantees no data is available for exploitation.
Hard drives are erased using the Department of Defense's DoD 5220.22-M standard, or if necessary, hard drives are physically destroyed. We'll do whatever it takes to ensure your company data does not fall into the wrong hands.
Call For More Information

415-985-8696

877-478-6611
Quick City Facts
San Francisco, CA
Form of Government
The Strong Mayor - Council Form
Size of City:
47 Square Miles
Yearly Precipitation:
22.1 inches
Meaning of City Name:
The Spanish established a fort at the Golden Gate and a mission named for Francis of Assisi.
Major Tourist Attraction:
Fisherman's Wharf
Top Employers:
Kimpton Hotel & Restaurant Group LLC,
Visa USA,
Norcal Waste Systems Inc.,
Morrison & Foerster LLP,
Levi Strauss & Co.
Top Industries:
Financial, Shipping & Technology San Francisco
San Francisco County
The Scenic Beauty of San Francisco, California
San Francisco is the major and a huge city in California, where on its very wide dimensions; you would see different versions of beauty, from natural to those fabricated majestic creations. It is the centerpiece of the Bay Area and most of its population inhabits this location. There are a few reasons why San Francisco has become one of the most visited cities in the world. Tourists in the place are not advised to walk around late at night because of the many threats surrounding the area. Violent criminals have invaded the southeastern part.
Year 1776 when the Spanish mission has reached the vicinity of San Francisco and it was, 1821 when they have gained the independence making them part of Mexico. Year 1848, the California Gold Rush has exploded and it caused the rapid population growth. Many immigrants have ventured their businesses in the city and have sought their fortune. Chinese immigrants began to establish their trading industry and many prominent personalities settled in the area.
Year 1890 when the government of San Francisco started to beautify the city, but a devastating earthquake then hindered it on 1906. Huge, damaging fire occurred that 90% of the overall damage were caused by fire, and not by the quake. After the World War II, San Francisco continued to prosper with a rapid growth of the number of inhabitants and wonderful sceneries were discovered and made.
Literature is a blast in this corner of the earth. Many science fiction writers emerged from this area. There were famous works that have chosen the city to be their settings. In the movie industry, San Francisco has become also the famous backdrop. The Bay Area has become an ultimate favorite of many movie directors where they shoot films for Hollywood movies. Many production companies have chosen the sceneries in San Francisco to be their background.
It is very comfortable to visit San Francisco because it offers different routes where you could get in. By plane, car, bus, and boat, or whichever you like and you are comfortable of travelling. When you are navigating the place, it is better that you should be asking directions directly from the locals, than relying on the map or surely, you would be lost. It would not be as strenuous as you think because walking along the public road would make you appreciate more the people and the wonderful things you can see along your way to wherever you destination is.
Watch our Videos
Forerunner Recycling Video Highlights
Who is Forerunner Recycling?
Business Electronic Recycling
FREE Computer Recycling for Companies
We attempt to remove the financial barrier to recycling computer equipment and recycling electronics. By extracting maximum resale value from the systems we recycle, we can offer free recycling services to most of our clients.