Free Commercial Computer Recycling
We make companies' computer recycling easy, environmentally safe and secure!

877-478-6611
YOUR COMPUTER RECYCLING AND E WASTE RECYCLING ANSWER
... with more than 15 years in the computer e waste recycling field, Forerunner Computer Recycling has given San Angelo, TX companies a responsible option to dispose end of life cycle and surplus computer equipment. All San Angelo, TX based companies face the task of safely disposing of older equipment and their e waste. The EPA estimates that as many as 500 million computers e waste will soon become obsolete.
As San Angelo, TX businesses upgrade existing PCs, more computers and other e waste are finding their way into the waste stream. According to the EPA, over two million tons of electronics waste is discarded each year and goes to U.S. landfills.
Now you have a partner in the computer e waste recycling business who understands your need to safely dispose of your computer and electronic equipment in an environmentally responsible manner.
By promoting reuse - computer recycling and electronic recycling - Forerunner Computer Recycling extends the life of computer equipment and reduce e waste. Recycle your computers, recycle your electronics.
Call Us Now To Easily Dispose and Recycle Your E Waste - Free!

877-478-6611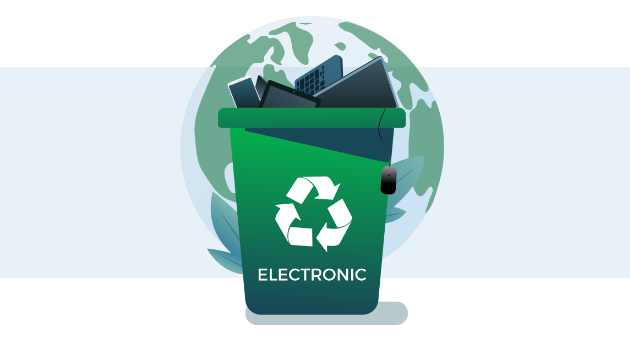 Destroy Your Data Securely
Today, more than ever, San Angelo, TX companies discarding computer equipment are concerned about identity theft, security compliance, and cyber criminals trying to obtain private information. Simply tossing used computer equipment and hard disks into dumpsters will leave companies vulnerable to unscrupulous individuals searching for credit card numbers, social security numbers, and other valuable data.
Forerunner Recycling, your partner in the computer e waste recycling business, understands the need to safely dispose of computer equipment in a manner that guarantees no data is available for exploitation.
Hard drives are erased using the Department of Defense's DoD 5220.22-M standard, or if necessary, hard drives are physically destroyed. We'll do whatever it takes to ensure your company data does not fall into the wrong hands.
Call For More Information

877-478-6611
Quick City Facts
San Angelo, TX
Form of Government
The Council - Manager Form
Size of City:
55.9 Square Miles
Yearly Precipitation:
21.05 inches
Meaning of City Name:
A local historian found that DeWitt named the town in memory of his wife, Carolina Angela, who died in 1866. The name had changed to San Angela by 1883, when application was made for a post office. The proposed name of San Angela was rejected because of the ungrammatical construction. The name should be Santa Angela or San Angelo. The latter was chosen. Oscar Ruffini,qv the architect of many of the early business buildings in San Angelo
Major Tourist Attraction:
Fort Concho
Top Employers:
Goodfellow Air Force Base,
Shannon Health System,
San Angelo,
Angelo State University,
Verizon
Top Industries:
Government, Health, Education
Small but Incredible City of San Angelo, Texas
Many would agree that San Angelo is a very small city compared to other cities in Texas. However, based on business and development, this is regarded as the best small city to be very progressive. It even ranked in the whole world based on a Forbes Magazine as fourth best job ranking. Because of this very great economical achievement, there is no need to wonder why San Angelo was coined as one of the "Best Cities in the Next Decade."
Actually, the oil-field service companies were the source of job opportunities of the city, which catered most of the local residents. On the other hand, the agricultural industry remains also to continue progressing. Despite the small size of the city, this has one of the best economic statuses recognized in the whole world. Because of the booming economy, this has attracted so many investors to start and open their businesses in the city, which then adds to the contribution of the stability of the a strong economy.
There are also so many things you can discover more about San Angelo, which could convince you to fly to the city and meet their people. You can enjoy a vacation here visiting those parks and theaters. The residents have a high appreciation of art and so when you take a walk on the public streets, you could witness art galleries being displayed.
Based on the history of San Angelo City, it would surely be mentioned the Fort Concho or the Concho River. This has become the national landmark because during the early days of the people inhabiting the place, this river has saved many lives of people by maintaining trading routes.
San Angelo is conducive for learning, as they have provided their people with prestigious institutions from nursery to college graduate programs. Thousands of students go to school every year and adding to the population are those students from other places, who have chosen the universities in San Angelo City, to where they would like to earn a degree.
Telecommunication and media industry in the city is not well enhanced, as there were no printing press centers that were built in the area, although they have their official newspaper, which is San Angelo Standard-Times. This might have been distributed all throughout the city, yet these were produced from a neighboring city.
Going to the place is never a hassle as many transportation routes available that you could try, if you want to travel by plane or buses.
Watch our Videos
Forerunner Recycling Video Highlights
Who is Forerunner Recycling?
Business Electronic Recycling
FREE Computer Recycling for Companies
We attempt to remove the financial barrier to recycling computer equipment and recycling electronics. By extracting maximum resale value from the systems we recycle, we can offer free recycling services to most of our clients.