Free Commercial Computer Recycling
We make companies' computer recycling easy, environmentally safe and secure!

877-478-6611
YOUR COMPUTER RECYCLING AND E WASTE RECYCLING ANSWER
... with more than 15 years in the computer e waste recycling field, Forerunner Computer Recycling has given Salt Lake City, UT companies a responsible option to dispose end of life cycle and surplus computer equipment. All Salt Lake City, UT based companies face the task of safely disposing of older equipment and their e waste. The EPA estimates that as many as 500 million computers e waste will soon become obsolete.
As Salt Lake City, UT businesses upgrade existing PCs, more computers and other e waste are finding their way into the waste stream. According to the EPA, over two million tons of electronics waste is discarded each year and goes to U.S. landfills.
Now you have a partner in the computer e waste recycling business who understands your need to safely dispose of your computer and electronic equipment in an environmentally responsible manner.
By promoting reuse - computer recycling and electronic recycling - Forerunner Computer Recycling extends the life of computer equipment and reduce e waste. Recycle your computers, recycle your electronics.
Call Us Now To Easily Dispose and Recycle Your E Waste - Free!

877-478-6611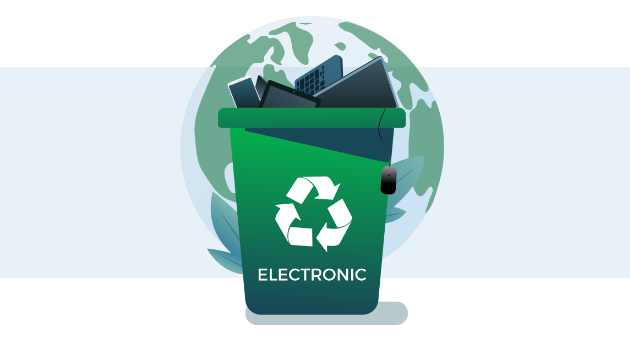 Destroy Your Data Securely
Today, more than ever, Salt Lake City, UT companies discarding computer equipment are concerned about identity theft, security compliance, and cyber criminals trying to obtain private information. Simply tossing used computer equipment and hard disks into dumpsters will leave companies vulnerable to unscrupulous individuals searching for credit card numbers, social security numbers, and other valuable data.
Forerunner Recycling, your partner in the computer e waste recycling business, understands the need to safely dispose of computer equipment in a manner that guarantees no data is available for exploitation.
Hard drives are erased using the Department of Defense's DoD 5220.22-M standard, or if necessary, hard drives are physically destroyed. We'll do whatever it takes to ensure your company data does not fall into the wrong hands.
Call For More Information

877-478-6611
Quick City Facts
Salt Lake City, UT
Form of Government
The Strong Mayor - Council Form
Size of City:
109 Square Miles
Yearly Precipitation:
15.7 inches
Meaning of City Name:
From Great Salt Lake
Major Tourist Attraction:
Temple Square
Top Employers:
University of Utah,
State of Utah,
Salt Lake County,
Novus,
Delta Airlines
Top Industries:
Construction, Transportation, Trade
Digital Access to Salt Lake City, Utah
This is the place where you could find the less than half the population of the active affiliates of The Church of Jesus Christ of Latter-day Saints. Salt Lake City or SLC is the most populated area in Utah and the capital city of the state. The reason why there were religious groups inhabiting the area is because the one who founded the city were the several Mormon followers. Now, based on demographic statistics, most of the occupants of the city were white people.
Even before, Salt Lake has been already a progressive city. The government was service-oriented. They even built a website where people from all over the world could access it if they want to know more things about the place. Any updates, news, and events, are posted on one site, which improves also the tourism aspect of SLC. Many tourists from other foreign countries became interested in going to this topographic point because the information they got from the website and promoting the culture, the developments, and the people occupying the area.
Indeed, the government really made their officials as public figures because their lives have been exposed to the public. This in return gave recognition to the digital system of SLC because corruption issues were not a center of discussion and residents were informed where their money goes. Updates you will get from their official website would come directly from the mayor. Indeed, a very advanced system, and progressive results are visible.
In terms of diverse culture, you could see in Salt Lake City are those several museums that are preserving the prehistoric treasures of the place. This is also a haven of many movie theaters. For the music industry, this is one of the most favorite places for Broadway and non-Broadway performances. The city's local music has been strongly influenced by the western cultures that are mostly modern.
Travelling on the public streets of the city would make you see those huge buildings with the best architecture. You could appreciate the old structures, the wide parks, and everything about the place. For your information, Salt Lake City has been once chosen to host the World Olympics and many people regarded that this place was once the best place for world championship games.
Transportation and trade are just a few of the sources of jobs and income of the residents in SLC. If you want to experience SLC at its best, you should tour around every corner of the city and admire the progressive modern city in Utah.
Watch our Videos
Forerunner Recycling Video Highlights
Who is Forerunner Recycling?
Business Electronic Recycling
FREE Computer Recycling for Companies
We attempt to remove the financial barrier to recycling computer equipment and recycling electronics. By extracting maximum resale value from the systems we recycle, we can offer free recycling services to most of our clients.