Free Commercial Computer Recycling
We make companies' computer recycling easy, environmentally safe and secure!

877-478-6611
YOUR COMPUTER RECYCLING AND E WASTE RECYCLING ANSWER
... with more than 15 years in the computer e waste recycling field, Forerunner Computer Recycling has given Salem, MA companies a responsible option to dispose end of life cycle and surplus computer equipment. All Salem, MA based companies face the task of safely disposing of older equipment and their e waste. The EPA estimates that as many as 500 million computers e waste will soon become obsolete.
As Salem, MA businesses upgrade existing PCs, more computers and other e waste are finding their way into the waste stream. According to the EPA, over two million tons of electronics waste is discarded each year and goes to U.S. landfills.
Now you have a partner in the computer e waste recycling business who understands your need to safely dispose of your computer and electronic equipment in an environmentally responsible manner.
By promoting reuse - computer recycling and electronic recycling - Forerunner Computer Recycling extends the life of computer equipment and reduce e waste. Recycle your computers, recycle your electronics.
Call Us Now To Easily Dispose and Recycle Your E Waste - Free!

877-478-6611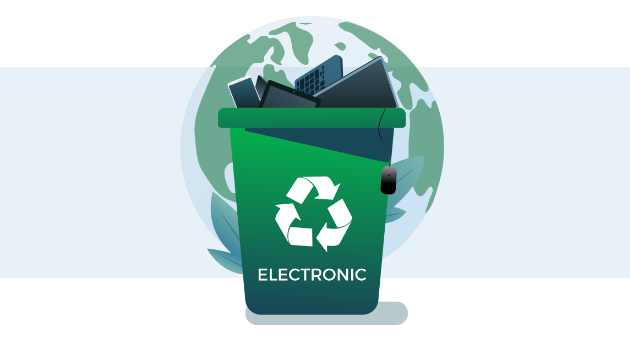 Destroy Your Data Securely
Today, more than ever, Salem, MA companies discarding computer equipment are concerned about identity theft, security compliance, and cyber criminals trying to obtain private information. Simply tossing used computer equipment and hard disks into dumpsters will leave companies vulnerable to unscrupulous individuals searching for credit card numbers, social security numbers, and other valuable data.
Forerunner Recycling, your partner in the computer e waste recycling business, understands the need to safely dispose of computer equipment in a manner that guarantees no data is available for exploitation.
Hard drives are erased using the Department of Defense's DoD 5220.22-M standard, or if necessary, hard drives are physically destroyed. We'll do whatever it takes to ensure your company data does not fall into the wrong hands.
Call For More Information

877-478-6611
Quick City Facts
Salem, MA
Form of Government
The Council - Manager Form
Size of City:
46.37 Square Miles
Yearly Precipitation:
39.2 inches of rain, 6.4 inches of snow
Meaning of City Name:
Some controversy remains over who actually named the town Salem, but historians agree that it was either David Leslie or W. H. Wilson.
Major Tourist Attraction:
Enchanted Forest Theme Park
Top Employers:
Salem Hospital
Spirit Mountain Hotel/Casino
T-Mobile
Norpac Foods (food processing)
Fred Meyer
Top Industries:
Tourism, Services, Food Processing
Salem, Massachusetts, Also Known as the Witch City
Salem, Massachusetts is a city located in the Essex County and is widely known around the world as the Witch City. People here strongly believed that witchcraft was real and the famous Judge John Hathorne, the Hanging Judge, was known for hanging to death those witches.
Salem, which was named after the famous Salem architect and carver – Samuel Mc Intire, is a home to the Peabody Essex Museum, the Salem Willows Park, and the Salem State University. Since Salem was the location of the Salem Witch Trial, much of its culture and structure were named and linked to the witchcraft. You will find the police logo to have witch adornment, the Witchcraft Heights Elementary School named after it, the athletic team from Salem High School was called the Witches, and a lot more in Salem point out to the event happened long ago that was once faced by its residents.
The witch-related tourism had something to do with the Salem's economy, which was actually the backbone of the city's economy. Since the place was known due to the witch trial, tourism expanded remarkably, especially that most merchants capitalized the witchcraft in their merchandise. One example of this was the Witch Spoon traded by Daniel Low as a souvenir spoon. Tourists were also attracted by the Haunted Happenings celebration every month of October, wherein tourists and visitors were given discounts and great deals in travel fares and other essential documents.
One of the most famous houses that can be found in Salem is the Witch House. This is a historic house that has the direct ties about the Salem Witch trials that happened in 1692. Among the historic homes in Salem, the Old China Trade Hamilton Hall was the one built by Samuel Mc Intire and he considered it as his best work of art.
There are many more tourist attractions to find in Salem, which include the Misery Islands, the Pioneer Village, the Salem Willows, and the famous ship replica of the Freedom of Salem. There are also more than sixty hotels, restaurants, café, and snack bars operating in Salem and catering to the needs of its residents, neighboring cities, and many visitors. Retail shops are also notable in Salem making the city known as the best place to shop since it was declared in 2012. In January 10, 2013, President Barack Obama designated the city of Salem as the birthplace of the U. S. National Guard.
Watch our Videos
Forerunner Recycling Video Highlights
Who is Forerunner Recycling?
Business Electronic Recycling
FREE Computer Recycling for Companies
We attempt to remove the financial barrier to recycling computer equipment and recycling electronics. By extracting maximum resale value from the systems we recycle, we can offer free recycling services to most of our clients.