Free Commercial Computer Recycling
We make companies' computer recycling easy, environmentally safe and secure!

877-478-6611
YOUR COMPUTER RECYCLING AND E WASTE RECYCLING ANSWER
... with more than 15 years in the computer e waste recycling field, Forerunner Computer Recycling has given Roseville, CA companies a responsible option to dispose end of life cycle and surplus computer equipment. All Roseville, CA based companies face the task of safely disposing of older equipment and their e waste. The EPA estimates that as many as 500 million computers e waste will soon become obsolete.
As Roseville, CA businesses upgrade existing PCs, more computers and other e waste are finding their way into the waste stream. According to the EPA, over two million tons of electronics waste is discarded each year and goes to U.S. landfills.
Now you have a partner in the computer e waste recycling business who understands your need to safely dispose of your computer and electronic equipment in an environmentally responsible manner.
By promoting reuse - computer recycling and electronic recycling - Forerunner Computer Recycling extends the life of computer equipment and reduce e waste. Recycle your computers, recycle your electronics.
Call Us Now To Easily Dispose and Recycle Your E Waste - Free!

877-478-6611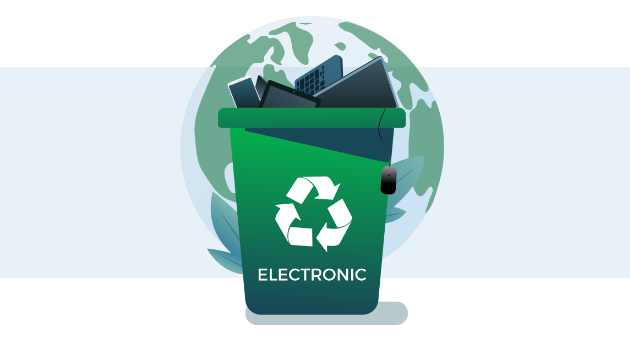 Destroy Your Data Securely
Today, more than ever, Roseville, CA companies discarding computer equipment are concerned about identity theft, security compliance, and cyber criminals trying to obtain private information. Simply tossing used computer equipment and hard disks into dumpsters will leave companies vulnerable to unscrupulous individuals searching for credit card numbers, social security numbers, and other valuable data.
Forerunner Recycling, your partner in the computer e waste recycling business, understands the need to safely dispose of computer equipment in a manner that guarantees no data is available for exploitation.
Hard drives are erased using the Department of Defense's DoD 5220.22-M standard, or if necessary, hard drives are physically destroyed. We'll do whatever it takes to ensure your company data does not fall into the wrong hands.
Call For More Information

877-478-6611
Quick City Facts
Roseville, CA
Form of Government
The Council - Manager Form
Size of City:
30.5 Square Miles
Yearly Precipitation:
24.61 inches
Major Tourist Attraction:
Carnegie Museum
Top Employers:
Hewlett-Packard
Kaiser Permanente
Sutter Roseville Medical Center
Union Pacific Railroad
City of Roseville
Top Industries:
Technology, Transportation, Health
Roseville, California, Experience the Attractive World of Shopping
Roseville, California was known before as the Grinders. The arrival of the railroad in the city, it was then called Junction. After the Roseville post office opened in the year 1864, the city name was changed to Roseville. The population started in just a small number, but as the industry and the economy began to rise, the population is also booming and will continue to boom in the future. The house development also increased rapidly, thus made the city popular to many people.
Roseville is located in the Sacramento and is the largest city in the county of Placer in California. A part of Roseville, California is water and several streams are flowing down through it such as the Dry Creek, Linda Creek, Cirby Creek, and the Secret Ravine. The creek trail is a perfect place for hiking, biking, walking, and strolling with friends, families, and pets. The small beach areas alongside the creek are perfect for family picnics and swimming.
Roseville is the regional shopping center in California. The famous Westfield Galleria at Roseville is ranked as the second largest shopping center throughout the state of California. The Fountains at Roseville, located just across the Westfield, is also famous in Roseville because it includes recreation centers and will soon have big hotels and office buildings. These shopping centers in Roseville have the enormous areas designed for the mall's parking lot, shopping malls, and endless horizons, making the region the center for shopping.
Residents and tourists in Roseville enjoy the Golfland Sunsplash, a theme park and amusement center in the city. The Roller King for Skating and Blading is a place for skates. A visit to the Maidu Interpretive Center Museum is also among the itineraries in the city, while people love to shop for antiques from the Antique Trove Shop.
There are many more to explore in the city of Roseville. You will find some hotels and restaurants around Roseville with great rooms good for everyone and friendly staffs who are always available to assist customers. There are more than three hundred restaurants catering to the needs and food requirements of the residents and tourists in Roseville, and there are eighteen prestigious and exemplary hotels to accommodate people from the city and outsiders as well. The city of Roseville may appear to be a small town in California, but with all the developments and the continuous rise of the many industries, the city is on its way to complete progress and growth.
Watch our Videos
Forerunner Recycling Video Highlights
Who is Forerunner Recycling?
Business Electronic Recycling
FREE Computer Recycling for Companies
We attempt to remove the financial barrier to recycling computer equipment and recycling electronics. By extracting maximum resale value from the systems we recycle, we can offer free recycling services to most of our clients.