Free Commercial Computer Recycling
We make companies' computer recycling easy, environmentally safe and secure!

877-478-6611
YOUR COMPUTER RECYCLING AND E WASTE RECYCLING ANSWER
... with more than 15 years in the computer e waste recycling field, Forerunner Computer Recycling has given Rochester, NY companies a responsible option to dispose end of life cycle and surplus computer equipment. All Rochester, NY based companies face the task of safely disposing of older equipment and their e waste. The EPA estimates that as many as 500 million computers e waste will soon become obsolete.
As Rochester, NY businesses upgrade existing PCs, more computers and other e waste are finding their way into the waste stream. According to the EPA, over two million tons of electronics waste is discarded each year and goes to U.S. landfills.
Now you have a partner in the computer e waste recycling business who understands your need to safely dispose of your computer and electronic equipment in an environmentally responsible manner.
By promoting reuse - computer recycling and electronic recycling - Forerunner Computer Recycling extends the life of computer equipment and reduce e waste. Recycle your computers, recycle your electronics.
Call Us Now To Easily Dispose and Recycle Your E Waste - Free!

877-478-6611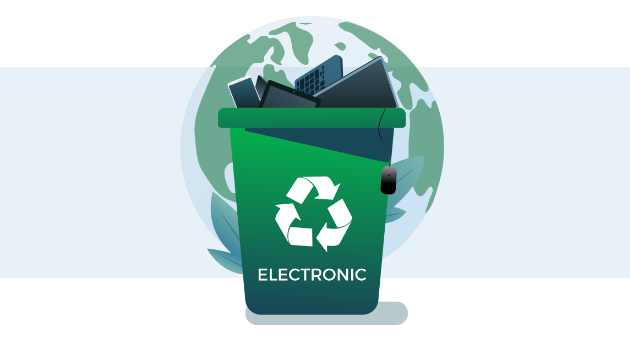 Destroy Your Data Securely
Today, more than ever, Rochester, NY companies discarding computer equipment are concerned about identity theft, security compliance, and cyber criminals trying to obtain private information. Simply tossing used computer equipment and hard disks into dumpsters will leave companies vulnerable to unscrupulous individuals searching for credit card numbers, social security numbers, and other valuable data.
Forerunner Recycling, your partner in the computer e waste recycling business, understands the need to safely dispose of computer equipment in a manner that guarantees no data is available for exploitation.
Hard drives are erased using the Department of Defense's DoD 5220.22-M standard, or if necessary, hard drives are physically destroyed. We'll do whatever it takes to ensure your company data does not fall into the wrong hands.
Call For More Information

877-478-6611
Quick City Facts
Rochester, NY
Form of Government
The Council - Manager Form
Size of City:
36 Square Miles
Yearly Precipitation:
33.98 inches total; 92.3 inches of snow
Elevation
246 Feet to 748 Feet
Meaning of City Name:
Nathaniel Rochester of Maryland
Major Tourist Attraction:
Rochester Museum and Science Center
Top Employers:
University of Rochester/Strong Health
Wegmans Food Markets Inc.
Eastman Kodak Co.
Xerox Corp.
ViaHealth
Top Industries:
Services, Trade, Manufacturing
Rochester, NY – The Most Livable City
Rochester is a city in the state of New York. This city is known as the World's Image Center. This was once known as the Flour City, which was recently changed to the Flower City. Rochester, New York hosts the annual Lilac Festival, which was the reason for its name.
Rochester is one of New York's most populous cities. The city was dubbed as one of the first towns to boom in terms of economical growth in the country. Its rise to prominence was attributed to the several flourmills that made Rochester their home. After this, Rochester was made into a major manufacturing hub.
Today, Rochester is an international center that promotes higher education that caters to technological and medical development. The city is home to several notable universities like the Rochester Institute of Technology and the University of Rochester. These universities are known for their research programs. Aside from the notable education offered in this city, Rochester continues to be the place where important innovations and inventions in consumer products are created. In fact, the city is home to the large notable corporations like Kodak, Xerox, and Bausch & Lomb. These corporations continue to conduct extensive research in the fields of consumer products and industrial development.
One of the major awards received by the city includes the title 'the most livable city.' In addition, the city also received a top mark for the overall quality of life in the country. In 2010, Rochester ranked third in Forbes list of the best places to live and raise a family as the city offers low cost of living, low rate of unemployment, and top performing public schools.
There is always a reason to visit Rochester, New York. The Flower City features beautiful flowers and stunning gardens during the summer and spring seasons. Spring in Rochester is the festival season as this is the season where you get to experience 140 colorful events and festivals from May to October all over the region. Warm weather means outdoor adventures. In Rochester, you also get to experience many of these outdoor adventures. The city is packed with adventure getaways like boating on canals, rivers and lakes, hiking in vast parkland, golfing in private and public golf camps, camping, biking and many more. Family friendly attractions are also abundant in Rochester. Thus, this is the perfect place to visit if you are looking for a fun filled family trip.
Watch our Videos
Forerunner Recycling Video Highlights
Who is Forerunner Recycling?
Business Electronic Recycling
FREE Computer Recycling for Companies
We attempt to remove the financial barrier to recycling computer equipment and recycling electronics. By extracting maximum resale value from the systems we recycle, we can offer free recycling services to most of our clients.