Free Commercial Computer Recycling
We make companies' computer recycling easy, environmentally safe and secure!

877-478-6611
YOUR COMPUTER RECYCLING AND E WASTE RECYCLING ANSWER
... with more than 15 years in the computer e waste recycling field, Forerunner Computer Recycling has given Port St Lucie, FL companies a responsible option to dispose end of life cycle and surplus computer equipment. All Port St Lucie, FL based companies face the task of safely disposing of older equipment and their e waste. The EPA estimates that as many as 500 million computers e waste will soon become obsolete.
As Port St Lucie, FL businesses upgrade existing PCs, more computers and other e waste are finding their way into the waste stream. According to the EPA, over two million tons of electronics waste is discarded each year and goes to U.S. landfills.
Now you have a partner in the computer e waste recycling business who understands your need to safely dispose of your computer and electronic equipment in an environmentally responsible manner.
By promoting reuse - computer recycling and electronic recycling - Forerunner Computer Recycling extends the life of computer equipment and reduce e waste. Recycle your computers, recycle your electronics.
Call Us Now To Easily Dispose and Recycle Your E Waste - Free!

877-478-6611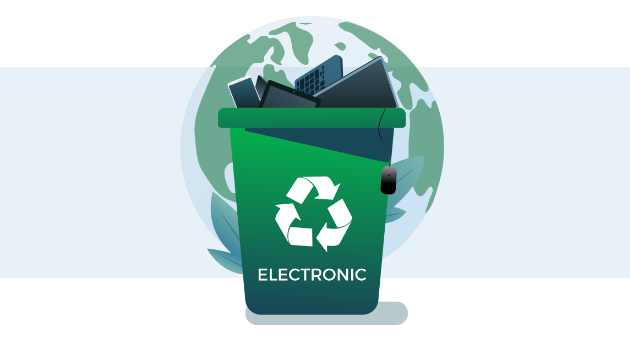 Destroy Your Data Securely
Today, more than ever, Port St Lucie, FL companies discarding computer equipment are concerned about identity theft, security compliance, and cyber criminals trying to obtain private information. Simply tossing used computer equipment and hard disks into dumpsters will leave companies vulnerable to unscrupulous individuals searching for credit card numbers, social security numbers, and other valuable data.
Forerunner Recycling, your partner in the computer e waste recycling business, understands the need to safely dispose of computer equipment in a manner that guarantees no data is available for exploitation.
Hard drives are erased using the Department of Defense's DoD 5220.22-M standard, or if necessary, hard drives are physically destroyed. We'll do whatever it takes to ensure your company data does not fall into the wrong hands.
Call For More Information

877-478-6611
Quick City Facts
Port St Lucie, FL
Form of Government
The Council - Manager Form
Size of City:
75.5 Square Miles
Yearly Precipitation:
59.53 inches
Major Tourist Attraction:
Arkay Contemporary American Sculpture
Top Employers:
Martin Memorial Medical Center - Main,
Indian River State College,
Gentiva
Top Industries:
Tourism, Health, Education
The Sports Sector of Port St. Lucie
Within the borders of the U.S. state of Florida, the Port St. Lucie city can be located. Geographically, the city is found in the St. Lucie County, just south of Fort Pierce and north of the St. Lucie Fork River. The Atlantic Ocean can be located to the east of Port St. Lucie city. The 2010 Census reported that the city owns a total area of 117 square miles. Approximately 115.9 square miles are made of land, while the remaining area is comprised of water resources. According to the United States Census Bureau, Port St. Lucie city has a population of 155, 251. It is also part of the greater Florida Metropolitan Area, which has an estimated number of 406, 296 residents as of the year 2009.
The city of Port St Lucie may not be as established as the other cities in the state of Florida, but it is still well-known because of its sports sector. Port St Lucie is the home of local and national teams, such as the St. Lucie Mets Florida League, Treasure Coast Galleons, Mets Rookie Team and the Daytona Beach Racers. In addition, the New York Mets conducts their spring training in the quaint city of Port St. Lucie.
The city's team, St. Lucie Mets, is considered as a minor league baseball team, with affiliations to the Florida State League. It started in the year 1988 up to the present date. In terms of major league affiliations, the St. Lucie Mets is a High-A affiliate of the major-league club, the New York Mets. St. Lucie Mets are also champions in their own right. They have won 5 times during the Florida State League Championship, specifically in the dates 1988, 1998, 1996, 2006 and 2003. Some of the players of the St. Lucie Mets were hired to be part of the New York Mets roster, including Lucas, Duda, David Wright, Ruben Tejada and Jon Niese among others. The city is also home to two national champions of the Pop Warner Football, namely the Jr. Midget team (2009) and he Jr. Peewee team (2011). Pop Warner Little Scholars is an organization that provides programs for cheerleading, football and dancing.
Aside from sports teams, the city is also home to a wide range of sporting venues, including the PGA Village, a golf complex with 54 holes, a historical exhibit and a learning center. It hosted the 2007 PGA Tour Event; a certified first for the city.
Watch our Videos
Forerunner Recycling Video Highlights
Who is Forerunner Recycling?
Business Electronic Recycling
FREE Computer Recycling for Companies
We attempt to remove the financial barrier to recycling computer equipment and recycling electronics. By extracting maximum resale value from the systems we recycle, we can offer free recycling services to most of our clients.