Free Commercial Computer Recycling
We make companies' computer recycling easy, environmentally safe and secure!

877-478-6611
YOUR COMPUTER RECYCLING AND E WASTE RECYCLING ANSWER
... with more than 15 years in the computer e waste recycling field, Forerunner Computer Recycling has given New York City, NY companies a responsible option to dispose end of life cycle and surplus computer equipment. All New York City, NY based companies face the task of safely disposing of older equipment and their e waste. The EPA estimates that as many as 500 million computers e waste will soon become obsolete.
As New York City, NY businesses upgrade existing PCs, more computers and other e waste are finding their way into the waste stream. According to the EPA, over two million tons of electronics waste is discarded each year and goes to U.S. landfills.
Now you have a partner in the computer e waste recycling business who understands your need to safely dispose of your computer and electronic equipment in an environmentally responsible manner.
By promoting reuse - computer recycling and electronic recycling - Forerunner Computer Recycling extends the life of computer equipment and reduce e waste. Recycle your computers, recycle your electronics.
Call Us Now To Easily Dispose and Recycle Your E Waste - Free!

877-478-6611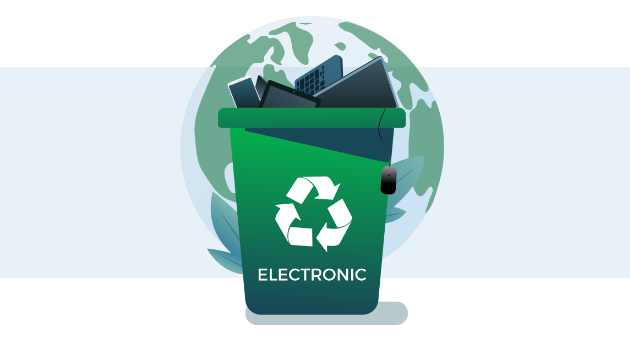 Destroy Your Data Securely
Today, more than ever, New York City, NY companies discarding computer equipment are concerned about identity theft, security compliance, and cyber criminals trying to obtain private information. Simply tossing used computer equipment and hard disks into dumpsters will leave companies vulnerable to unscrupulous individuals searching for credit card numbers, social security numbers, and other valuable data.
Forerunner Recycling, your partner in the computer e waste recycling business, understands the need to safely dispose of computer equipment in a manner that guarantees no data is available for exploitation.
Hard drives are erased using the Department of Defense's DoD 5220.22-M standard, or if necessary, hard drives are physically destroyed. We'll do whatever it takes to ensure your company data does not fall into the wrong hands.
Call For More Information

877-478-6611
Quick City Facts
New York City, NY
Form of Government
The Strong Mayor - Council Form
Size of City:
303.3 Square Miles
Yearly Precipitation:
47.25 inches
Meaning of City Name:
In honor of the Duke of York
Major Tourist Attraction:
Empire State Building
Top Employers:
Merrill Lynch & Co Inc,
Mt Sinai Medical Ctr,
Beth Israel Med Ctr-Psychiatry,
Mt Sinai Hospital of Mt Sinai,
Morgan Stanley Children's Hosp
Top Industries:
Finance & Services,
Media,
Entertainment & Telecommunications
The Tourism Aspect of New York City
The city of New York can be found in the U.S. state of New York. It is considered as the country's center of one of the world's largest urban agglomerations. Geographically, the city covers 5 counties in total, namely Bronx, Richmond, Kings, Queens and New York. Geographically, New York City can be found in the country's northeastern portion. In the state, it occupies the southeastern corner, just halfway between the cities of Boston and Washington, D.C. New York City is near the Hudson River's mouth, which made it a significant trading port of the country. Furthermore, the Hudson courses through the city and separates it from other area, like the city of New Jersey. There are other rivers within the boundaries of the city, such as the East River, Harlem River and the Bronx River among others.
According to the U.S. Census Bureau, New York City is home to a total of 8, 405, 837 residents as of 2013. Currently, it ranks as the 1st most populous city in the whole United States. Apart from that, the New York Metropolitan Statistical Area (MSA) is also the largest MSA in the country, with a population of 19, 949, 503. Its Combined Statistical Area is also ranked the largest CSA with an estimated population of 23.362, 099 as of 2013.
In the city of New York, tourism is a major economic driver. As part of their campaign to promote the city, the government resorted to giving the city a number of nicknames and sold them across the United States and abroad. The most popular would be the "Big Apple", which was created by a sportswriter, John J. Fitzgerald, in reference to the prize money in horse racing, which is one of the past attractions of the city. Other nicknames include "Gotham" from the Batman Comics, "Metropolis" from the Superman Comics, City of Skyscrapers, the City of Dreams, The Empire City and the The Center of the Universe, in reference to the world- famous Times Square.
The tourists in New York City would reach a number of 49 million or more, depending on the season. In 2013 alone, there had been a record of 54 million tourists. The urban destinations that are truly favorites are the Statue of Liberty, Empire State Building, Rockefeller Center, Washington Square, Manhattan Chinatown, Metropolitan Museum of Art and the Times Square among others. New York also hosts some festivals, like the Tribeca Film Festival, and Broadway shows, like Lion King and Wicked, all year round.
Watch our Videos
Forerunner Recycling Video Highlights
Who is Forerunner Recycling?
Business Electronic Recycling
FREE Computer Recycling for Companies
We attempt to remove the financial barrier to recycling computer equipment and recycling electronics. By extracting maximum resale value from the systems we recycle, we can offer free recycling services to most of our clients.