Free Commercial Computer Recycling
We make companies' computer recycling easy, environmentally safe and secure!

877-478-6611
YOUR COMPUTER RECYCLING AND E WASTE RECYCLING ANSWER
... with more than 15 years in the computer e waste recycling field, Forerunner Computer Recycling has given Minneapolis, MN companies a responsible option to dispose end of life cycle and surplus computer equipment. All Minneapolis, MN based companies face the task of safely disposing of older equipment and their e waste. The EPA estimates that as many as 500 million computers e waste will soon become obsolete.
As Minneapolis, MN businesses upgrade existing PCs, more computers and other e waste are finding their way into the waste stream. According to the EPA, over two million tons of electronics waste is discarded each year and goes to U.S. landfills.
Now you have a partner in the computer e waste recycling business who understands your need to safely dispose of your computer and electronic equipment in an environmentally responsible manner.
By promoting reuse - computer recycling and electronic recycling - Forerunner Computer Recycling extends the life of computer equipment and reduce e waste. Recycle your computers, recycle your electronics.
Call Us Now To Easily Dispose and Recycle Your E Waste - Free!

877-478-6611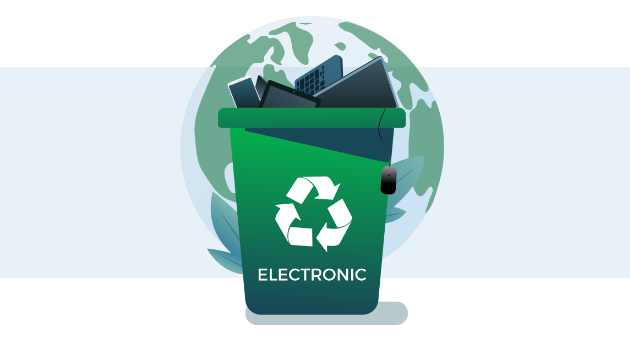 Destroy Your Data Securely
Today, more than ever, Minneapolis, MN companies discarding computer equipment are concerned about identity theft, security compliance, and cyber criminals trying to obtain private information. Simply tossing used computer equipment and hard disks into dumpsters will leave companies vulnerable to unscrupulous individuals searching for credit card numbers, social security numbers, and other valuable data.
Forerunner Recycling, your partner in the computer e waste recycling business, understands the need to safely dispose of computer equipment in a manner that guarantees no data is available for exploitation.
Hard drives are erased using the Department of Defense's DoD 5220.22-M standard, or if necessary, hard drives are physically destroyed. We'll do whatever it takes to ensure your company data does not fall into the wrong hands.
Call For More Information

877-478-6611
Quick City Facts
Minneapolis, MN
Form of Government
The Weak- Mayor Form
Size of City:
54.9 Square Miles
Yearly Precipitation:
26.36 inches
Elevation
from 687 Feet to 1,060 Feet
Meaning of City Name:
the Sioux
Major Tourist Attraction:
University of Minnesota
Top Employers:
Target,
Wells Fargo,
Ameriprise,
Star Tribune,
U.S. Bancorp
Top Industries:
Services, Trade, Manufacturing
Minneapolis: The Country's Mini Apple
Minneapolis is one of the cities in the U.S. state of Minnesota. Officially, the city is considered as the seat of government of the Hennepin County. Statewide, Minneapolis is the largest city. In terms of geography, the city of Minneapolis has access to abundant sources of water. It is specifically along the banks of the Mississippi River, specifically on the north of the confluence between the Mississippi River and the Minnesota River. The city is adjoined to Saint Paul, which is the capital city of the state of Minnesota. Minneapolis and Saint Paul are better known as the Twin Cities. The city has a total area of 58.4 square miles, of which 54.9 square miles are land and the other 3.5 square miles are water.
According to the United States Census Bureau, the city has a total population of 382, 578 as of 2010. At 2012, the population is estimated to rise to 392, 880. Among all the U.S. cities, Minneapolis ranks 47th most populous city. Its metropolitan area has a population of 3, 422, 264, which ranks 16th largest MSA in the whole United States.
Many people would be surprised to know that the city of Minneapolis is just second to New York City's thriving cultural scene. Due to such similarities, locals and foreign tourists fondly called Minneapolis as the "Mini Apple". The title holds truth, since the city is nearly at par with the live theater community in the vibrant New York City. An influx of tourists floods the city during the performance seasons to experience the vibrant art and culture, without the hassle of competing with thousands of people, unlike in the streets of New York City. In terms of theater markets, the city came 3rd next to the cities of New York City and Chicago. To encourage the theater community, the city government openly supports the performances of local groups, such as the Minnesota Dance Theatre, Illusion Jungle, Children's Theatre Company, Red Eye, Bedlam Theatre, Lundstrum Center for the Performing Arts, Skewed Visions, Mixed Blood Penumbra and Brave New Workshop among others.
Performing arts venues are also present to host a variety of symphonies, operas and theater shows all year round. The city of Minnesota has a number of famous event venues within its borders, including the Orchestra Hall, Guthrie Theater, Pantages Theatre, Orpheum Theatre and Carnegie Hall. There are also film houses that were renovated in order to host performances for patrons in the city.
Watch our Videos
Forerunner Recycling Video Highlights
Who is Forerunner Recycling?
Business Electronic Recycling
FREE Computer Recycling for Companies
We attempt to remove the financial barrier to recycling computer equipment and recycling electronics. By extracting maximum resale value from the systems we recycle, we can offer free recycling services to most of our clients.