Free Commercial Computer Recycling
We make companies' computer recycling easy, environmentally safe and secure!

877-478-6611
YOUR COMPUTER RECYCLING AND E WASTE RECYCLING ANSWER
... with more than 15 years in the computer e waste recycling field, Forerunner Computer Recycling has given Manchester, NH companies a responsible option to dispose end of life cycle and surplus computer equipment. All Manchester, NH based companies face the task of safely disposing of older equipment and their e waste. The EPA estimates that as many as 500 million computers e waste will soon become obsolete.
As Manchester, NH businesses upgrade existing PCs, more computers and other e waste are finding their way into the waste stream. According to the EPA, over two million tons of electronics waste is discarded each year and goes to U.S. landfills.
Now you have a partner in the computer e waste recycling business who understands your need to safely dispose of your computer and electronic equipment in an environmentally responsible manner.
By promoting reuse - computer recycling and electronic recycling - Forerunner Computer Recycling extends the life of computer equipment and reduce e waste. Recycle your computers, recycle your electronics.
Call Us Now To Easily Dispose and Recycle Your E Waste - Free!

877-478-6611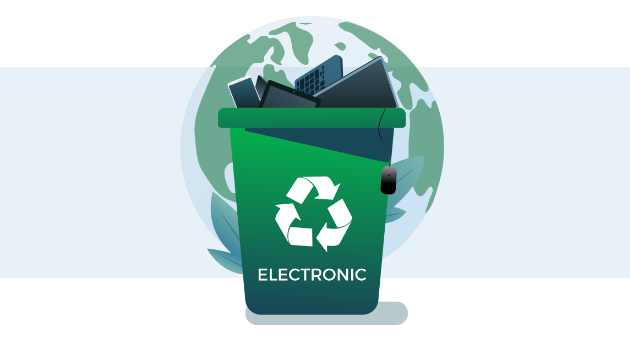 Destroy Your Data Securely
Today, more than ever, Manchester, NH companies discarding computer equipment are concerned about identity theft, security compliance, and cyber criminals trying to obtain private information. Simply tossing used computer equipment and hard disks into dumpsters will leave companies vulnerable to unscrupulous individuals searching for credit card numbers, social security numbers, and other valuable data.
Forerunner Recycling, your partner in the computer e waste recycling business, understands the need to safely dispose of computer equipment in a manner that guarantees no data is available for exploitation.
Hard drives are erased using the Department of Defense's DoD 5220.22-M standard, or if necessary, hard drives are physically destroyed. We'll do whatever it takes to ensure your company data does not fall into the wrong hands.
Call For More Information

877-478-6611
Quick City Facts
Manchester, NH
Form of Government
The Strong Mayor - Council Form
Size of City:
33 Square Miles
Yearly Precipitation:
39.87 inches of rain; 64 inches of snow
Meaning of City Name:
After England's industrial giant
Major Tourist Attraction:
See Science Center
Top Employers:
Elliot Hospital,
Verizon Communications,
Catholic Medical Center,
Public Service of New Hampshire,
Citizens Bank
Top Industries:
Manufacturing, Wholesale & Retail Trade, Services
Manchester: A Financial-friendly City in America
Manchester is a city situated in the U.S. state of New Hampshire. It is considered to be the state's largest city, as well as the 10th largest in the region called New England. New England exists in the northeastern portion of the U.S. and covers the states of New Hampshire, Rhode Island, Vermont, Connecticut, Massachusetts and Maine. Geographically, the city sits within the borders of Hillsborough County. The Merrimack River can be found near the city, with its stems dividing the western and eastern sections of Manchester. In addition, the city is part of the Northeast Megapolis, specifically at its northern end. The Census Bureau reported that Manchester has a total area of 34.9 square miles, of which 33 square miles are land, while the other 1.9 square miles are water. According to the United States Census Bureau, the city of Manchester has a population of 110, 209, making it the 241st most populous in the whole United States. The Manchester Metropolitan Statistical Area (MSA) has a population of 402, 922, which ranks 131st largest MSA in the state.
Many Americans are concerned about the livability and affordability of a place if they are planning to settle down. Aside from the daily expenses and struggles in raising a family, there are other factors that could increase the financial burden in one's life, such as the taxes and the unstable economy. However, the city of Manchester is one of the few cities that can provide a high quality of living without putting pressure on one's pocket. In fact, the city was ranked 25th in the list compiled by Forbes Magazine called "America's 100 Cheapest Places to Live" in 2009. Based on the report by the American business magazine, the criteria for the list included the population, culture, average salary, and unemployment and crime rate. The statistics for the required criteria were given by public and private organizations, such as the Wells Fargo, National Association of Home Builders, Bureau of Labor Statistics, Moody's Economy.com, Federal Bureau of Investigation and more.
Kiplinger, a business magazine that publishes personal finance advice and business forecasts, ranked Manchester the country's 2nd most tax- friendly city next to the city of Anchorage in the state of Alaska. CNNMoney.com also included Manchester in the 2009 list of "100 Best Cities to Live and Launch a Business". It ranked in the 13th spot among chosen cities in the United States. Just recently, the city was included in the 2013 list called "Best Metropolitan Areas" by the Equality Opportunity Project.
Watch our Videos
Forerunner Recycling Video Highlights
Who is Forerunner Recycling?
Business Electronic Recycling
FREE Computer Recycling for Companies
We attempt to remove the financial barrier to recycling computer equipment and recycling electronics. By extracting maximum resale value from the systems we recycle, we can offer free recycling services to most of our clients.