Free Commercial Computer Recycling
We make companies' computer recycling easy, environmentally safe and secure!

877-478-6611
YOUR COMPUTER RECYCLING AND E WASTE RECYCLING ANSWER
... with more than 15 years in the computer e waste recycling field, Forerunner Computer Recycling has given Lexington Fayette, KY companies a responsible option to dispose end of life cycle and surplus computer equipment. All Lexington Fayette, KY based companies face the task of safely disposing of older equipment and their e waste. The EPA estimates that as many as 500 million computers e waste will soon become obsolete.
As Lexington Fayette, KY businesses upgrade existing PCs, more computers and other e waste are finding their way into the waste stream. According to the EPA, over two million tons of electronics waste is discarded each year and goes to U.S. landfills.
Now you have a partner in the computer e waste recycling business who understands your need to safely dispose of your computer and electronic equipment in an environmentally responsible manner.
By promoting reuse - computer recycling and electronic recycling - Forerunner Computer Recycling extends the life of computer equipment and reduce e waste. Recycle your computers, recycle your electronics.
Call Us Now To Easily Dispose and Recycle Your E Waste - Free!

877-478-6611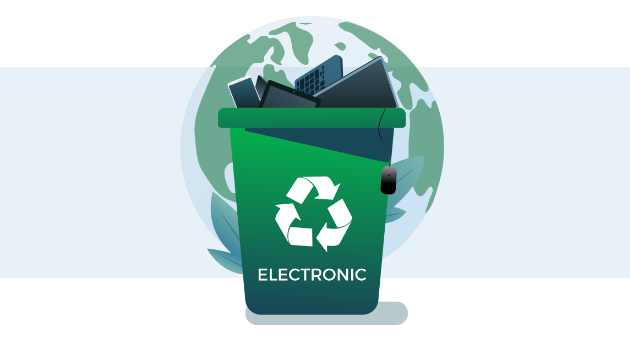 Destroy Your Data Securely
Today, more than ever, Lexington Fayette, KY companies discarding computer equipment are concerned about identity theft, security compliance, and cyber criminals trying to obtain private information. Simply tossing used computer equipment and hard disks into dumpsters will leave companies vulnerable to unscrupulous individuals searching for credit card numbers, social security numbers, and other valuable data.
Forerunner Recycling, your partner in the computer e waste recycling business, understands the need to safely dispose of computer equipment in a manner that guarantees no data is available for exploitation.
Hard drives are erased using the Department of Defense's DoD 5220.22-M standard, or if necessary, hard drives are physically destroyed. We'll do whatever it takes to ensure your company data does not fall into the wrong hands.
Call For More Information

877-478-6611
Quick City Facts
Lexington Fayette, KY
Form of Government
The Strong Mayor - Council Form
Size of City:
284.5 Square Miles
Yearly Precipitation:
45.91 inches
Meaning of City Name:
After the battle of Lexington and Concord, word of the colonial militia's victory spread through out the colonies and beyond by riders. Two weeks after the famous battle, word reached a group of campers in Kentucky where present day Lexington is located. The campers upon hearing the news decided to name their camp site Lexington.
Major Tourist Attraction:
Kentucky Horse Park
Top Employers:
University of Kentucky,
Toyota Motor Manufacturing ,
Fayette Co. Public Schools,
Lexington-Fayette Urban County Gov't,
Lexmark International
Top Industries:
Education, Automotive, Health
The Wealthy Urban City of Lexington Fayette in Kentucky
Lexington-Fayette, Kentucky is a city that lies in the heart of the Bluegrass of Kentucky. It is known as the Horse Capital of the World and the Athens of the West. Lexington is the largest city in the state of Kentucky and one of the wealthiest cities also, which is why almost half of their population are able to hold a degree and finish college.
The area surrounding and comprising the city of Lexington is rich in natural wealth which includes mainly of a large fertile soil, rich pasture land, and a big farm land for horses and other farm animals. Champion horses are said to be raised here, which is why the city is called the Horse Capital. The strict growth of the urban areas of Lexington is created to protect the horse farms.
The economy of Lexington has been stable ever since because of the abundance of employment and technology jobs. The basic economic resources are the major corporations residing in the city such as the IBM, Lexmark International, United Parcel Service, Amazon.com, Inc. Toyota Motor Manufacturing Kentucky, Fazoli's, Tempur-medic, Forcht Group of Kentucky, and many more.
Lexington is also a home of the famous University of Kentucky, providing employment to thousands of educators and employees. There are also several theatres, museums, orchestra, historical structures, cemetery, arena, castle, and churches that are known for their unique and wonderful designs. The Memorial Hall in the University of Kentucky is one object that is frequently photographed among the buildings in the entire state of Kentucky.
Since Lexington is the Horse Capital of the World, it is known for its horse racing and equestrian events. Horses in Lexington are also famous for Thoroughbred horse breeding, which points to the rich Bluegrass of Lexington and its high calcium content soils that make the horses stronger and with greater durability.
Lexington also has more than 100 parks, dog parks, golf courses, skate parks, and horse parks, one notable park is the Kentucky Horse Park located in Lexington. Other natural treasure of Lexington is the Raven Run Nature Sanctuary, which is a home to hundreds of species of plants and trees. This park is perfect for running, hiking, and walking. Wheelchair-paves are also designed for elderly people to be closer to nature. Parks and recreational centers are widely available in Lexington, with lots of aquatic pools and hotel and restaurants to accommodate the whole family.
Watch our Videos
Forerunner Recycling Video Highlights
Who is Forerunner Recycling?
Business Electronic Recycling
FREE Computer Recycling for Companies
We attempt to remove the financial barrier to recycling computer equipment and recycling electronics. By extracting maximum resale value from the systems we recycle, we can offer free recycling services to most of our clients.