Free Commercial Computer Recycling
We make companies' computer recycling easy, environmentally safe and secure!

877-478-6611
YOUR COMPUTER RECYCLING AND E WASTE RECYCLING ANSWER
... with more than 15 years in the computer e waste recycling field, Forerunner Computer Recycling has given Laredo, TX companies a responsible option to dispose end of life cycle and surplus computer equipment. All Laredo, TX based companies face the task of safely disposing of older equipment and their e waste. The EPA estimates that as many as 500 million computers e waste will soon become obsolete.
As Laredo, TX businesses upgrade existing PCs, more computers and other e waste are finding their way into the waste stream. According to the EPA, over two million tons of electronics waste is discarded each year and goes to U.S. landfills.
Now you have a partner in the computer e waste recycling business who understands your need to safely dispose of your computer and electronic equipment in an environmentally responsible manner.
By promoting reuse - computer recycling and electronic recycling - Forerunner Computer Recycling extends the life of computer equipment and reduce e waste. Recycle your computers, recycle your electronics.
Call Us Now To Easily Dispose and Recycle Your E Waste - Free!

877-478-6611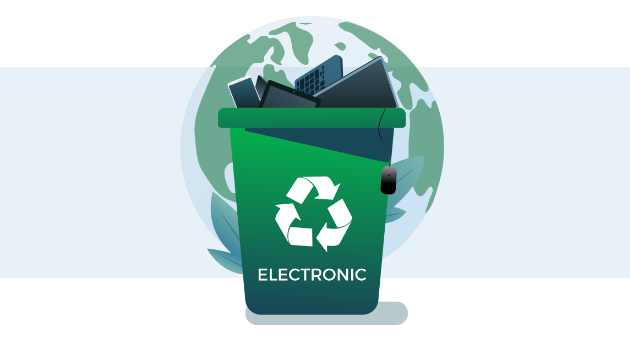 Destroy Your Data Securely
Today, more than ever, Laredo, TX companies discarding computer equipment are concerned about identity theft, security compliance, and cyber criminals trying to obtain private information. Simply tossing used computer equipment and hard disks into dumpsters will leave companies vulnerable to unscrupulous individuals searching for credit card numbers, social security numbers, and other valuable data.
Forerunner Recycling, your partner in the computer e waste recycling business, understands the need to safely dispose of computer equipment in a manner that guarantees no data is available for exploitation.
Hard drives are erased using the Department of Defense's DoD 5220.22-M standard, or if necessary, hard drives are physically destroyed. We'll do whatever it takes to ensure your company data does not fall into the wrong hands.
Call For More Information

877-478-6611
Quick City Facts
Laredo, TX
Form of Government
The Council - Manager Form
Size of City:
78.5 Square Miles
Yearly Precipitation:
21.53 inches
Meaning of City Name:
From Laredo, Cantabria, Spain and in honor of Saint Augustine of Hippo.
Major Tourist Attraction:
Republic of the Rio Grande Museum
Top Employers:
United Independent School District,
Laredo Independent School District,
City of Laredo,
Mercy Hospital of Laredo
Top Industries:
Education, Government, Health
Make a Fun Tour around the City of Laredo, Texas
Laredo, the county seat of Webb County, Texas, is known as the Gateway City and The City Under Seven Flags. With the city's population of more than 240,000, this is ranked as the tenth in Texas' most populous city. Located on the northern bank of the Rio Grande, the city of Laredo, rich in history and culture, claims to be the perfect venue for any getaway activities.
The city's economy, through the port of entry in Laredo, has grown since then because the international trade in Mexico and the Mexican International trade cross here. The major economy of the city is the commercial and warehousing, focusing on the import and export. With four international bridges that cross along the Rio Grande to the Mexican states, the trading industry became a big source of capital for the city.
The city of Laredo is known for its month-long Washington's Birthday Celebration in the month of February each year. Thousands of people gather together for this celebration. The city has many tall buildings in the downtown area and most of the architectural structures found here have the Spanish Colonial, American, and Mexican theme. There are also major houses of worship built within the city of Laredo, making the city an attractive place of worship for most religious people. One significant church is the San Agustin Cathedral, the oldest one in history. Henry Steinbomer, the famous San Antonio architect, has built more than 100 churches, including the First United Methodist Church and the Christ Church Episcopal.
Among the local attractions in the city of Laredo are the Rio Grande Museum, Historic Fort McIntosh, "Imaginarium of South Texas", and the Historic Downtown Laredo. With so many excellent hotels and restaurants around the city, Laredo is a place of accommodations. Recreation and outdoor adventures are also rich in Laredo. The Lake Casa Blanca International State Park is a venue for camping, biking, walking, jogging, lake swimming, boating, and fishing.
The city of Laredo is a home of several golf courses, which includes the Max A. Mandel Municipal Golf Course. There are also baseball fields, parks, plazas, and recreational centers that Laredo is boasting about. The restaurants offer different cuisines such as Asian, Italian, American, and Mexican. The downtown street of Laredo is also the center for thousands of bargain hunters strolling around the area. You will never want to miss the major malls in the city because they are the shopping destinations of the residents and visitors.
Watch our Videos
Forerunner Recycling Video Highlights
Who is Forerunner Recycling?
Business Electronic Recycling
FREE Computer Recycling for Companies
We attempt to remove the financial barrier to recycling computer equipment and recycling electronics. By extracting maximum resale value from the systems we recycle, we can offer free recycling services to most of our clients.