Free Commercial Computer Recycling
We make companies' computer recycling easy, environmentally safe and secure!

877-478-6611
YOUR COMPUTER RECYCLING AND E WASTE RECYCLING ANSWER
... with more than 15 years in the computer e waste recycling field, Forerunner Computer Recycling has given Detroit, MI companies a responsible option to dispose end of life cycle and surplus computer equipment. All Detroit, MI based companies face the task of safely disposing of older equipment and their e waste. The EPA estimates that as many as 500 million computers e waste will soon become obsolete.
As Detroit, MI businesses upgrade existing PCs, more computers and other e waste are finding their way into the waste stream. According to the EPA, over two million tons of electronics waste is discarded each year and goes to U.S. landfills.
Now you have a partner in the computer e waste recycling business who understands your need to safely dispose of your computer and electronic equipment in an environmentally responsible manner.
By promoting reuse - computer recycling and electronic recycling - Forerunner Computer Recycling extends the life of computer equipment and reduce e waste. Recycle your computers, recycle your electronics.
Call Us Now To Easily Dispose and Recycle Your E Waste - Free!

877-478-6611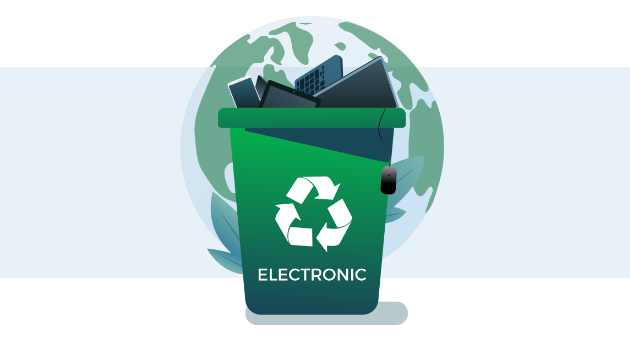 Destroy Your Data Securely
Today, more than ever, Detroit, MI companies discarding computer equipment are concerned about identity theft, security compliance, and cyber criminals trying to obtain private information. Simply tossing used computer equipment and hard disks into dumpsters will leave companies vulnerable to unscrupulous individuals searching for credit card numbers, social security numbers, and other valuable data.
Forerunner Recycling, your partner in the computer e waste recycling business, understands the need to safely dispose of computer equipment in a manner that guarantees no data is available for exploitation.
Hard drives are erased using the Department of Defense's DoD 5220.22-M standard, or if necessary, hard drives are physically destroyed. We'll do whatever it takes to ensure your company data does not fall into the wrong hands.
Call For More Information

877-478-6611
Quick City Facts
Detroit, MI
Form of Government
The Strong Mayor - Council Form
Size of City:
138.7 Square Miles
Yearly Precipitation:
30.97 inches
Meaning of City Name:
It was founded by Frenchman Cadillac and has a French name meaning by or near a strait or channel. Detroit is a French word meaning strait
Major Tourist Attraction:
Motown Historical Museum
Top Employers:
Detroit Public Schools,
City of Detroit,
The Detroit Medical Center,
U.S. Government,
Chrysler Group
Top Industries:
Automobile, Advertising, Financial
Automobiles: An Important Aspect of Detroit's Economy
The city of Detroit can be located in the U.S. state of Michigan. It is considered the most populous city in the state, as well as in the Wayne County. It is the county's seat of government. In the United States- Canada border, it is the largest city based on square miles of land area. Geographically, it serves as a major port along the Detroit River. It is conveniently located between the Saint Lawrence Seaway and the Great Lakes system. According to the U.S. Census Bureau, the city of Detroit has a total population of 681, 090 as of the year 2013. Among the cities in the United States, it ranks as the 18th most populous city. The three-county urban area of Detroit consists of 3, 734, 090 residents, making it the 11th most populous urban area in the country. Its Metropolitan Statistical Area consisting of 6 counties, ranks 14th and its Combined Statistical Area consisting of 9 counties ranks 12th in the United States.
The 2013 bankruptcy issue of Detroit is indeed a factor in the declining economy. However, the city is clearly struggling to pay off their debts by turning to their strongest points. Nobody would doubt that the major strength of Detroit is their automotive industry. In America, cars are considered as prized possessions. Most Americans welcome technological change or innovative progress, as long as it improves the quality of living. If Detroit focused on their expertise in automobiles, the financial setback will surely be solved immediately.
Detroit is often called the "Motor City", and that is for a good reason. It was even named as the "Automotive Capital of the World" for the contributions of the city when it comes to automotive innovation. Claiming such title surely puts pressure on the city government to encourage its different automotive employers to produce more successes. However, it should not be a problem. The history of Detroit is a solid proof of the city's capability and influence over the automotive business in the country.
In the past, Detroit capitalist were on the lookout for prospective business to make profit. One of their first investments is the Olds Motor Works. It produced the world-recognized automobile brand Oldsmobile. Another businessman named Henry Ford also tried his luck in making a name in the automotive industry. His automobile brand called Ford is a brand that changed the perspective on consumerism in the better part of the century.
In the present, the annual Detroit Autorama is still a well-attended event in the country, with American locals and foreign tourists spending some time in the city to witness the country's largest showcase of custom cars. It has been popular even since its inception in the 1950s.
Watch our Videos
Forerunner Recycling Video Highlights
Who is Forerunner Recycling?
Business Electronic Recycling
FREE Computer Recycling for Companies
We attempt to remove the financial barrier to recycling computer equipment and recycling electronics. By extracting maximum resale value from the systems we recycle, we can offer free recycling services to most of our clients.