Free Commercial Computer Recycling
We make companies' computer recycling easy, environmentally safe and secure!

877-478-6611
YOUR COMPUTER RECYCLING AND E WASTE RECYCLING ANSWER
... with more than 15 years in the computer e waste recycling field, Forerunner Computer Recycling has given Dearborn, MI companies a responsible option to dispose end of life cycle and surplus computer equipment. All Dearborn, MI based companies face the task of safely disposing of older equipment and their e waste. The EPA estimates that as many as 500 million computers e waste will soon become obsolete.
As Dearborn, MI businesses upgrade existing PCs, more computers and other e waste are finding their way into the waste stream. According to the EPA, over two million tons of electronics waste is discarded each year and goes to U.S. landfills.
Now you have a partner in the computer e waste recycling business who understands your need to safely dispose of your computer and electronic equipment in an environmentally responsible manner.
By promoting reuse - computer recycling and electronic recycling - Forerunner Computer Recycling extends the life of computer equipment and reduce e waste. Recycle your computers, recycle your electronics.
Call Us Now To Easily Dispose and Recycle Your E Waste - Free!

877-478-6611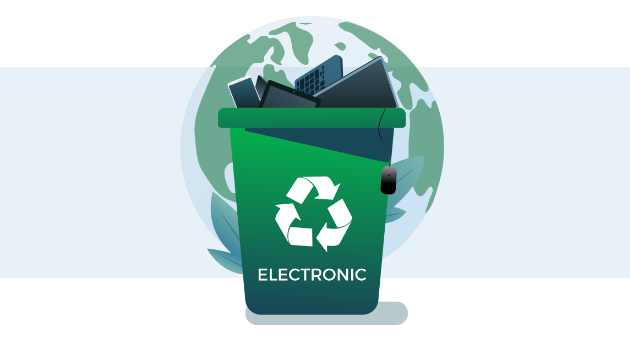 Destroy Your Data Securely
Today, more than ever, Dearborn, MI companies discarding computer equipment are concerned about identity theft, security compliance, and cyber criminals trying to obtain private information. Simply tossing used computer equipment and hard disks into dumpsters will leave companies vulnerable to unscrupulous individuals searching for credit card numbers, social security numbers, and other valuable data.
Forerunner Recycling, your partner in the computer e waste recycling business, understands the need to safely dispose of computer equipment in a manner that guarantees no data is available for exploitation.
Hard drives are erased using the Department of Defense's DoD 5220.22-M standard, or if necessary, hard drives are physically destroyed. We'll do whatever it takes to ensure your company data does not fall into the wrong hands.
Call For More Information

877-478-6611
Quick City Facts
Dearborn, MI
Form of Government
The Strong Mayor - Council Form
Size of City:
24.4 Square Miles
Yearly Precipitation:
33.58 inches
Meaning of City Name:
Named after patriot Henry Dearborn, a General in the American Revolution and Secretary of War under President Thomas Jefferson
Major Tourist Attraction:
Henry Ford Museum & Greenfield Village
Top Employers:
St. John Health,
U.S. Army Medical Corps,
IBM
Top Industries:
Health, Government, Technology
Dearborn: Henry Ford's Hometown
The city of Dearborn is located in the state of Michigan. It is part of the Wayne County and considered as Michigan's 8th largest city based on the 2010 census update. Geographically, the city grew in the Sauk Trail and along the banks of the Rouge River. The city has a total land area of 24.5 square miles and only 0.1 square miles is water. This constitutes the Rouge River which is running along the upper, lower and middle branches in Dearborn. The Fordson Island, which is a privately-owned major island in the Detroit River, is also part of the city of Dearborn. According to U.S. Census Bureau, the city of Dearborn has a population of 98, 153 as of 2010, and an estimated figure of 96, 474 in the year 2012. In addition, Dearborn is included in the Detroit Metropolitan Area, which comprises of municipalities, regions, counties, satellite cities and the city of Detroit.
There are some cities that use their major industries, cityscapes or panoramic views to distinguish them from others in the United States. However, the city of Dearborn uses the name of a single individual to catch the public's attention and even double their number of annual tourists by incorporating the legacy of that individual in their city's tourism campaigns. The city of Dearborn was fortunate enough to be the hometown of the world-famous American industrialist, Henry Ford.
Anybody who can start distinguishing automobiles is likely to have heard of the Ford Motor Company, Henry Ford's business. It is a successful manufacturer of automobiles suitable for the middle class. In the past, automobiles were just a luxury that few people can afford. Henry Ford changed that and began producing an assembly line of automobiles converted for the comfort and convenience of middle- class men of the American society and beyond. He believed that consumerism may be the key to peace, and strived to lower the costs in the business and technical innovations for the masses.
The city of Dearborn is the home of the Ford Motor Company's world headquarters. Commonly referred to as the Glass House, the establishment houses various facilities for research, production and testing of Ford automobiles. In terms of economy, Ford is the largest employer in the city. Dearborn is also home to the Henry Ford Community College and The Henry Ford, which is the largest museum complex in America, built in honor of Henry Ford's life-changing legacy. The Henry Ford is also the leading tourist attraction in Detroit Metropolitan Area.
Watch our Videos
Forerunner Recycling Video Highlights
Who is Forerunner Recycling?
Business Electronic Recycling
FREE Computer Recycling for Companies
We attempt to remove the financial barrier to recycling computer equipment and recycling electronics. By extracting maximum resale value from the systems we recycle, we can offer free recycling services to most of our clients.