Free Commercial Computer Recycling
We make companies' computer recycling easy, environmentally safe and secure!

877-478-6611
YOUR COMPUTER RECYCLING AND E WASTE RECYCLING ANSWER
... with more than 15 years in the computer e waste recycling field, Forerunner Computer Recycling has given Corpus Christi, TX companies a responsible option to dispose end of life cycle and surplus computer equipment. All Corpus Christi, TX based companies face the task of safely disposing of older equipment and their e waste. The EPA estimates that as many as 500 million computers e waste will soon become obsolete.
As Corpus Christi, TX businesses upgrade existing PCs, more computers and other e waste are finding their way into the waste stream. According to the EPA, over two million tons of electronics waste is discarded each year and goes to U.S. landfills.
Now you have a partner in the computer e waste recycling business who understands your need to safely dispose of your computer and electronic equipment in an environmentally responsible manner.
By promoting reuse - computer recycling and electronic recycling - Forerunner Computer Recycling extends the life of computer equipment and reduce e waste. Recycle your computers, recycle your electronics.
Call Us Now To Easily Dispose and Recycle Your E Waste - Free!

877-478-6611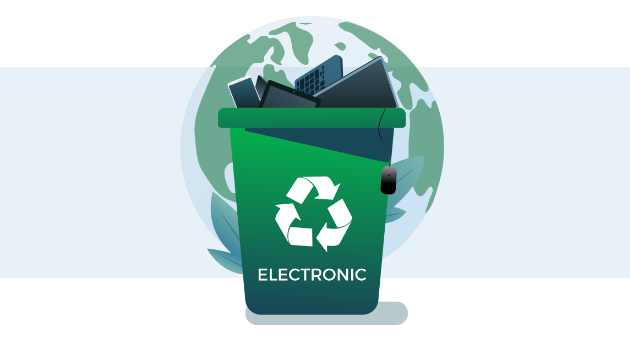 Destroy Your Data Securely
Today, more than ever, Corpus Christi, TX companies discarding computer equipment are concerned about identity theft, security compliance, and cyber criminals trying to obtain private information. Simply tossing used computer equipment and hard disks into dumpsters will leave companies vulnerable to unscrupulous individuals searching for credit card numbers, social security numbers, and other valuable data.
Forerunner Recycling, your partner in the computer e waste recycling business, understands the need to safely dispose of computer equipment in a manner that guarantees no data is available for exploitation.
Hard drives are erased using the Department of Defense's DoD 5220.22-M standard, or if necessary, hard drives are physically destroyed. We'll do whatever it takes to ensure your company data does not fall into the wrong hands.
Call For More Information

877-478-6611
Quick City Facts
Corpus Christi, TX
Form of Government
The Council - Manager Form
Size of City:
154.6 Square Miles
Yearly Precipitation:
32.26 inches
Meaning of City Name:
from Latin of the city's name is Body of Christ
Major Tourist Attraction:
USS Lexington Museum on the Bay
Top Employers:
City of Corpus Christi,
Corpus Christi Army Depot,
Corpus Christi Independant School District,
Department of Defense, Navy/Army,
Texas A&M University Corpus Christi
Top Industries:
Government, Education, Tourism
Corpus Christi: Land and Water Tourism
The coastal city of Corpus Christi is located in the state of Texas. Geographically, the city is located in the southern region of Texas. The city is surrounded by a semi- tropical bay, which is also named Lake Corpus Christi. Corpus Christi is the seat of government of Nueces County; however, the city extends to other counties, such as San Patricio, Aransas and Kleberg. According to the United States Census Bureau, the city has a population of 312, 195 as of 2010, justifying its rank as the 8th most populated city in the Texas state. The Corpus Christi is the main city of both the Corpus Christi Metropolitan Area, with an estimated population of 469, 134, and the larger Combined Statistical Area (CSA) of Corpus Christi- Kingsville.
The name of the city was given by the Spanish explorer who first discovered the potential of the land settlement. Alonso Alvarez de Pineda had explored the semi- tropical bay on the "Body of Christ" feast day in 1519. In Latin, the phrase "Body of Christ" is translated to "Corpus Christi". Due to its geography, the city has adopted names as the "Sparkling City by the Sea", "Real Windy City" and "Texas Riviera".
The Corpus Christi Bay near the city is the reason why the citizens enjoy both the land and water in their location. American locals and foreign tourists visiting Corpus Christi will be entertained by water sports as well as outdoor nature tourism. The city government boasts its wide range of activities that cater land lovers and water thrill-seekers for the whole year. With the abundance of open spaces, as well as fish and waterfowl, Corpus Christi is truly a good place to get active outdoors.
One of the best activities that the city of Corpus Christi can offer is wind sports. As noted by the national tourism body, Corpus Christi is one of the cities that boast of wind speeds with the highest average among North America's coastal cities. The merging of the Ocean Drive and the Corpus Christi Bay Front offers miles of water coasts, ideal for windsurfing, sailing, kite boarding and kite flying.
Fishing and bird watching are also top activities among families who visit the city in the summer. These recreational activities are offered by various piers within Corpus Christi. Families can choose between popular fishing spot such as Oso Bay, Packery Channel and Bob Hall Pier. For bird watching, the Hans and Pat Suter Wildlife Refuge is a famous destination.
Watch our Videos
Forerunner Recycling Video Highlights
Who is Forerunner Recycling?
Business Electronic Recycling
FREE Computer Recycling for Companies
We attempt to remove the financial barrier to recycling computer equipment and recycling electronics. By extracting maximum resale value from the systems we recycle, we can offer free recycling services to most of our clients.