Free Commercial Computer Recycling
We make companies' computer recycling easy, environmentally safe and secure!

877-478-6611
YOUR COMPUTER RECYCLING AND E WASTE RECYCLING ANSWER
... with more than 15 years in the computer e waste recycling field, Forerunner Computer Recycling has given Columbus, GA companies a responsible option to dispose end of life cycle and surplus computer equipment. All Columbus, GA based companies face the task of safely disposing of older equipment and their e waste. The EPA estimates that as many as 500 million computers e waste will soon become obsolete.
As Columbus, GA businesses upgrade existing PCs, more computers and other e waste are finding their way into the waste stream. According to the EPA, over two million tons of electronics waste is discarded each year and goes to U.S. landfills.
Now you have a partner in the computer e waste recycling business who understands your need to safely dispose of your computer and electronic equipment in an environmentally responsible manner.
By promoting reuse - computer recycling and electronic recycling - Forerunner Computer Recycling extends the life of computer equipment and reduce e waste. Recycle your computers, recycle your electronics.
Call Us Now To Easily Dispose and Recycle Your E Waste - Free!

877-478-6611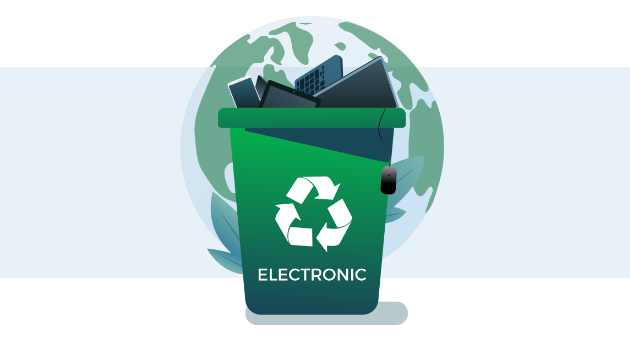 Destroy Your Data Securely
Today, more than ever, Columbus, GA companies discarding computer equipment are concerned about identity theft, security compliance, and cyber criminals trying to obtain private information. Simply tossing used computer equipment and hard disks into dumpsters will leave companies vulnerable to unscrupulous individuals searching for credit card numbers, social security numbers, and other valuable data.
Forerunner Recycling, your partner in the computer e waste recycling business, understands the need to safely dispose of computer equipment in a manner that guarantees no data is available for exploitation.
Hard drives are erased using the Department of Defense's DoD 5220.22-M standard, or if necessary, hard drives are physically destroyed. We'll do whatever it takes to ensure your company data does not fall into the wrong hands.
Call For More Information

877-478-6611
Quick City Facts
Columbus, GA
Form of Government
The Council - Manager Form
Size of City:
216.1 Square Miles
Yearly Precipitation:
48.57 inches
Meaning of City Name:
For Christopher Columbus
Major Tourist Attraction:
Fort Benning - National Infantry Museum
Top Employers:
Fort Benning (US Army) ,
TSYS,
Muscogee County School District,
AFLAC, Incorporated,
Columbus Consolidated Government
Top Industries:
Government, Education, Services
The Diverse Cityscape of Columbus
The city of Columbus is situated in the U.S. state of Georgia. Columbus is also considered as a consolidated city- county, which is the combination of the state's administrative division (county) and the municipal corporation (city). As a consolidated city-county, Columbus has both the responsibilities and power of both legal entities. Geographically, it is on the southwest of Atlanta amidst hilly lands, flat terrain and coastal plains. Specifically, Columbus can be found at the Chattahoochee Valley's center. The city is the seat of government of the Muscogee County, and also considered as one of the three Fall Line Cities of Georgia, along with Augusta and Macon. According to the United States Census Bureau, the consolidated city-county has a population of 198, 413, making it the state's 2nd largest city. Columbus is also part of the Columbus- Phoenix City Metropolitan Area with an estimated population of 310, 531, which justifies its rank as the 4th largest MSA in the state. In terms of Combined Statistical Area or CSA, Columbus merges with the population of some cities of Alabama, such as Opelika and Auburn. The Columbus- Auburn- Opelika CSA has a population estimate of 491, 852 as of 2012.
Although the city of Columbus is primarily filled with hills and coastal plains that complete a breathtaking panoramic landscape, the city's technology and the economy made way to a diverse cityscape that define Columbus as a cosmopolitan location of fast-paced living. The citizens in the city can still enjoy the natural resources in some of Columbus' natural open spaces, but the city center is already dominated with concrete mazes and towering facades that give life to the city-county. The cityscape of Columbus is split into 5 areas, namely: Midtown, Downtown, East Columbus, South Columbus and North Columbus.
Midtown is considered to be both a commercial and residential geographic area. There are major shopping malls in the area, such as the Peachtree Mall and The Landings. Downtown, which is also referred as Uptown, is recognized as the central business district of Columbus. It also houses some of the historic sites and tourist attractions such as the Church of the Hoy Family, the Mott House and the Columbus Historic Riverfront Industrial District.
The largest among the five areas is the East Columbus. One of its landmarks is the Bull Creek Golf Course, which is included in the city's list of the largest golf courses. South Columbus is commonly known as the home of the National Infantry Museum, which boasts the legacy of the U.S. Army's infantry forces. Lastly, North Columbus is considered as a suburban area with new subdivisions, upscale locations and established neighborhoods.
Watch our Videos
Forerunner Recycling Video Highlights
Who is Forerunner Recycling?
Business Electronic Recycling
FREE Computer Recycling for Companies
We attempt to remove the financial barrier to recycling computer equipment and recycling electronics. By extracting maximum resale value from the systems we recycle, we can offer free recycling services to most of our clients.