Free Commercial Computer Recycling
We make companies' computer recycling easy, environmentally safe and secure!

877-478-6611
YOUR COMPUTER RECYCLING AND E WASTE RECYCLING ANSWER
... with more than 15 years in the computer e waste recycling field, Forerunner Computer Recycling has given Citrus Heights, CA companies a responsible option to dispose end of life cycle and surplus computer equipment. All Citrus Heights, CA based companies face the task of safely disposing of older equipment and their e waste. The EPA estimates that as many as 500 million computers e waste will soon become obsolete.
As Citrus Heights, CA businesses upgrade existing PCs, more computers and other e waste are finding their way into the waste stream. According to the EPA, over two million tons of electronics waste is discarded each year and goes to U.S. landfills.
Now you have a partner in the computer e waste recycling business who understands your need to safely dispose of your computer and electronic equipment in an environmentally responsible manner.
By promoting reuse - computer recycling and electronic recycling - Forerunner Computer Recycling extends the life of computer equipment and reduce e waste. Recycle your computers, recycle your electronics.
Call Us Now To Easily Dispose and Recycle Your E Waste - Free!

877-478-6611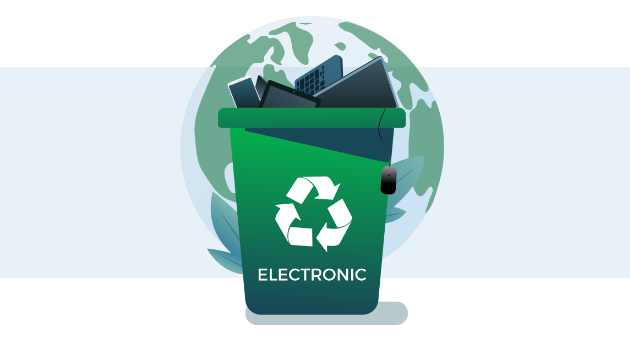 Destroy Your Data Securely
Today, more than ever, Citrus Heights, CA companies discarding computer equipment are concerned about identity theft, security compliance, and cyber criminals trying to obtain private information. Simply tossing used computer equipment and hard disks into dumpsters will leave companies vulnerable to unscrupulous individuals searching for credit card numbers, social security numbers, and other valuable data.
Forerunner Recycling, your partner in the computer e waste recycling business, understands the need to safely dispose of computer equipment in a manner that guarantees no data is available for exploitation.
Hard drives are erased using the Department of Defense's DoD 5220.22-M standard, or if necessary, hard drives are physically destroyed. We'll do whatever it takes to ensure your company data does not fall into the wrong hands.
Call For More Information

877-478-6611
Quick City Facts
Citrus Heights, CA
Form of Government
The Council - Manager Form
Size of City:
14.3 Square Miles
Yearly Precipitation:
24.61 inches
Meaning of City Name:
As a promotional ploy to attract buyers, the firm replaced the name Sylvan with the more euphonious sounding name of Citrus Heights, and it has remained so.
Major Tourist Attraction:
Rusch Botanical Gardens
Top Employers:
Kaiser Permanente,
Raley's Inc.,
Intel Corp. ,
UC Davis Health System,
CHW/Mercy Healthcare
Top Industries:
Government, Services, Trade
Citrus Heights: An Ideal Location for Living
The city of Citrus Heights is located in the U.S. state of California. Geographically, the city covers 14.2 square miles of land, as reported by the United States Census Bureau. It became the 5th city to be incorporated in Sacramento County. The population of Citrus Heights is a total of 83, 301 as of 2010, which is a truly disappointing figure, since the 2000 census reported the number of 85, 071 in the past. The city of Citrus Heights is included in the Sacramento- Arden- Arcade- Roseville Metropolitan Statistical Area or the so-called MSA, which covers other counties such as Roseville and Arcade among many others.
Since the city of Citrus Heights is situated in the central portion of the overall Sacramento Metropolitan Area, the place is an ideal location for families who aim for convenience and quality living. According to statistics, about 148, 000 households call Citrus Heights their home. In terms of housing units, a total of 34, 295 housing units are located within the city's borders. More real estate units are expected to be built in the future as the population and economy in Citrus Heights rise. The record shows that 65% of the housing units in Citrus Heights are mainly single-family units. The vacancy rate in the city is reported to be at 4%, which reflects a controlled population in order to guarantee quality living among its inhabitants.
Parents will not have to worry about the education of their kids. Citrus Heights may not have famous schools in their education districts, but the academic institutions present in the area are nonetheless sufficient in terms of providing basic and advanced education in primary, secondary, and university students. The city is mainly covered by the San Juan Unified School District, which is known as the 9th largest district in the state of California. Statistics show that there are 2 high schools, 10 elementary schools and 1 middle school in the San Juan Unified District. In addition, there are also after-school programs, adult handicapped schools, special education centers, colleges and universities in the area. Some of the universities and colleges to choose from are University of Phoenix, University of California- Davis, California State University – Sacramento, Golden Gate University, Lincoln Law School, Sierra College, American River College, McGeorge School of Law and National University among others.
Transportation is not a problem in Citrus Heights because the city is conveniently located in between Sacramento's major highways and freeways. There is also a Municipal bus line which is provided by the Sacramento Regional Transit District.
Watch our Videos
Forerunner Recycling Video Highlights
Who is Forerunner Recycling?
Business Electronic Recycling
FREE Computer Recycling for Companies
We attempt to remove the financial barrier to recycling computer equipment and recycling electronics. By extracting maximum resale value from the systems we recycle, we can offer free recycling services to most of our clients.