Free Commercial Computer Recycling
We make companies' computer recycling easy, environmentally safe and secure!

877-478-6611
YOUR COMPUTER RECYCLING AND E WASTE RECYCLING ANSWER
... with more than 15 years in the computer e waste recycling field, Forerunner Computer Recycling has given Chattanooga, TN companies a responsible option to dispose end of life cycle and surplus computer equipment. All Chattanooga, TN based companies face the task of safely disposing of older equipment and their e waste. The EPA estimates that as many as 500 million computers e waste will soon become obsolete.
As Chattanooga, TN businesses upgrade existing PCs, more computers and other e waste are finding their way into the waste stream. According to the EPA, over two million tons of electronics waste is discarded each year and goes to U.S. landfills.
Now you have a partner in the computer e waste recycling business who understands your need to safely dispose of your computer and electronic equipment in an environmentally responsible manner.
By promoting reuse - computer recycling and electronic recycling - Forerunner Computer Recycling extends the life of computer equipment and reduce e waste. Recycle your computers, recycle your electronics.
Call Us Now To Easily Dispose and Recycle Your E Waste - Free!

877-478-6611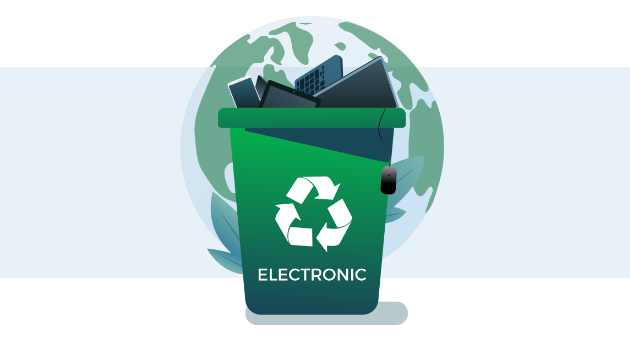 Destroy Your Data Securely
Today, more than ever, Chattanooga, TN companies discarding computer equipment are concerned about identity theft, security compliance, and cyber criminals trying to obtain private information. Simply tossing used computer equipment and hard disks into dumpsters will leave companies vulnerable to unscrupulous individuals searching for credit card numbers, social security numbers, and other valuable data.
Forerunner Recycling, your partner in the computer e waste recycling business, understands the need to safely dispose of computer equipment in a manner that guarantees no data is available for exploitation.
Hard drives are erased using the Department of Defense's DoD 5220.22-M standard, or if necessary, hard drives are physically destroyed. We'll do whatever it takes to ensure your company data does not fall into the wrong hands.
Call For More Information

877-478-6611
Quick City Facts
Chattanooga, TN
Form of Government
The Council - Manager Form
Size of City:
135.2 Square Miles
Yearly Precipitation:
54.5 inches
Elevation
From 675 Feet in city to 2,391 Feet at Lookout Mountain
Meaning of City Name:
The likeness of the sounds to other Indian words has caused other explanations to be offered, giving such meanings as
Major Tourist Attraction:
Ruby Falls/ Lookout Mountain Caverns
Top Employers:
Hamilton County Department of Education,
Covenant Transport,
Erlanger Medical Center,
Blue Cross Blue Shield of Tennessee,
Memorial Hospital
Top Industries:
Wholesale & Retail Trade, Services, Manufacturing
Chattanooga and its Various Distinctions
The city of Chattanooga is located in the U.S. state of Tennessee. Geographically, it lies between the transition of the ridge-and-valley portion of the Cumberland Plateau and the Appalachia Mountains. Chattanooga can be located in East Tennessee, just on the southeastern side along the Nickajack Lake and Chickamauga Lake. These bodies of water are part of the Tennessee River. The city lies on the northwest of Atlanta, a city in Georgia, northeast of Birmingham and Huntsville, cities in Alabama, and in the southwest of Knoxville and southeast of Nashville, both cities in Tennessee. According to the 2012 United States Census Bureau, the city has a population of 171, 279. It ranks as the 4th largest city in the state, as well as the seat of government of Hamilton County.
Chattanooga has a scenic view of ridges and mountains, which is becoming to be a national distinction in the country. Its nicknames are inspired by its panoramic wonders, such as the "River City" and "Scenic City". Other titles, like the "Chatt", "Nooga" and "Chattown" are created from the city's unique name. The city has a few awards under its name. In 1962, it was given the prestigious title of "All America City". It is also given the Tree City USA community award since the year 1990. Another distinction of the city that is quite popular in the modern times is its internet service, which the Chattanooga citizens claim to be the fastest in Western America.
Chattanooga also boasts quite a list of worldwide and nationwide distinctions. For a start, it is home to the Walnut Street Bridge, which is considered as the longest pedestrian bridge in the world. The Chickamauga and Chattanooga National Military Park is the country's largest and first military park to be built. Other worldwide distinctions include the Tennessee Aquarium, the largest freshwater aquarium in the world, and the Lookout Mountain Incline Railway, the steepest passenger railway line the world has ever seen. The Hunter Museum of Art is also a well-known establishment for being the largest collection of American Art in the South. Lastly, the song "Chattanooga Choo Choo" popularized by the orchestra of Glen Miller is a 1941 gold record which is known internationally.
In addition, the city is still a famous location in the map because of a unique distinction that is known to the creative community and other locals. The city of Chattanooga has a typeface of its own. In 2012, the typeface called "Chatype" was launched to the public as a free-to-download font. It is a custom-made font which is crowd-funded for the use of any municipality all over the world.
Watch our Videos
Forerunner Recycling Video Highlights
Who is Forerunner Recycling?
Business Electronic Recycling
FREE Computer Recycling for Companies
We attempt to remove the financial barrier to recycling computer equipment and recycling electronics. By extracting maximum resale value from the systems we recycle, we can offer free recycling services to most of our clients.