Free Commercial Computer Recycling
We make companies' computer recycling easy, environmentally safe and secure!

877-478-6611
YOUR COMPUTER RECYCLING AND E WASTE RECYCLING ANSWER
... with more than 15 years in the computer e waste recycling field, Forerunner Computer Recycling has given Chandler, AZ companies a responsible option to dispose end of life cycle and surplus computer equipment. All Chandler, AZ based companies face the task of safely disposing of older equipment and their e waste. The EPA estimates that as many as 500 million computers e waste will soon become obsolete.
As Chandler, AZ businesses upgrade existing PCs, more computers and other e waste are finding their way into the waste stream. According to the EPA, over two million tons of electronics waste is discarded each year and goes to U.S. landfills.
Now you have a partner in the computer e waste recycling business who understands your need to safely dispose of your computer and electronic equipment in an environmentally responsible manner.
By promoting reuse - computer recycling and electronic recycling - Forerunner Computer Recycling extends the life of computer equipment and reduce e waste. Recycle your computers, recycle your electronics.
Call Us Now To Easily Dispose and Recycle Your E Waste - Free!

877-478-6611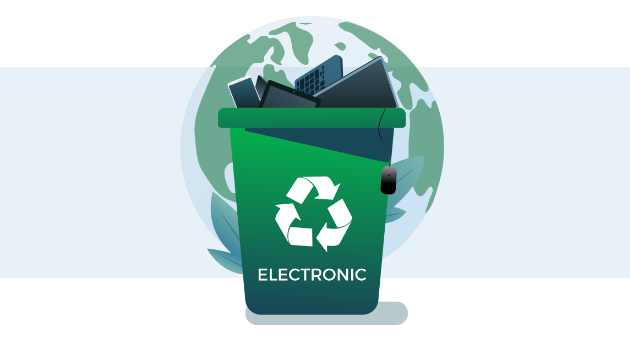 Destroy Your Data Securely
Today, more than ever, Chandler, AZ companies discarding computer equipment are concerned about identity theft, security compliance, and cyber criminals trying to obtain private information. Simply tossing used computer equipment and hard disks into dumpsters will leave companies vulnerable to unscrupulous individuals searching for credit card numbers, social security numbers, and other valuable data.
Forerunner Recycling, your partner in the computer e waste recycling business, understands the need to safely dispose of computer equipment in a manner that guarantees no data is available for exploitation.
Hard drives are erased using the Department of Defense's DoD 5220.22-M standard, or if necessary, hard drives are physically destroyed. We'll do whatever it takes to ensure your company data does not fall into the wrong hands.
Call For More Information

877-478-6611
Quick City Facts
Chandler, AZ
Form of Government
The Council - Manager Form
Size of City:
58.0 Square Miles
Yearly Precipitation:
9.23 inches
Meaning of City Name:
Dr. Alexander John Chandler, the first veterinary surgeon in Arizona Territory
Major Tourist Attraction:
Chandler Historical Museum
Top Employers:
Intel,
Intel Fab 12 and 22,
Chandler School District (includes FTE),
Countrywide Home Mortgage,
Wells Fargo - Ocotillo Corporate Campus
Top Industries:
Educational, Manufacturing, Technology
Chandler: Celebrating the Existence of Ostriches
The city of Chandler is located in the U.S. state of Arizona. It is included in the Phoenix- Arizona Metropolitan Statistical Area or MSA as a prominent suburb. Geographically, the city is bordered by the city of Phoenix on the west, Mesa on the north, the Tempe on the west and north, Gilbert on the east, and Gila River Indian Community on the south. Chandler is also in the Maricopa County. Due to the physical limits of geography, the city of Chandler cannot expand its land anymore, except for its remaining county islands. It is bound within the borders formed by Tempe, Gilbert, Mesa, Gila River Indian Community and Phoenix. According to the 2012 United States Census Bureau, the city has a total population of 240, 101. However, there are some mistakes since the city's official website said that the population by September of 2012 is only 239, 610.
The city of Chandler was named after its first mayor, Dr. A. J. Chandler in 1920. Dr. Chandler is a renowned veterinarian who discovered the site of the city in 1891. Chandler is home to Arizona's first resort, named the Hotel San Marcos. It was built in 1913, when the city was still a town in the Maricopa County. The city is also home to the satellite offices of world-renowned technology companies, such as Orbital Science Corporation and Intel. Apart from its many distinctions, the one event that stays in the mind of locals and tourists alike when the city of Chandler is mentioned is the annual Ostrich Festival.
The Ostrich Festival is part of Chandler's rich history. It is also recognized as one of the country's top 10 unique festivals. The annual Ostrich Festival started in the year 1989. The city's identity and popularity are said to be inspired from the existence of ostriches in the place. In 1915, only a few of the big birds are seen in the city. The demand for ostrich feathers was truly a worldwide issue; thus, the town vowed to breed them until they took a larger recognition in the community's economy.
The first-class community festival is suitable for all ages, with its entertaining presentations, thrilling ostrich contests and souvenir and food shops that would define the overall Chandler experience. According to statistics, almost 350,000 people visit Chandler in March to witness the three-day ostrich-themed festival. The festival also supports Ostrich Alley, a community-supported area which sells ostrich merchandise, such as feather dusters, ostrich burgers and leather among other merchandise. The event is also the perfect time to get up close with emus and ostriches that are trained by bird experts.
Watch our Videos
Forerunner Recycling Video Highlights
Who is Forerunner Recycling?
Business Electronic Recycling
FREE Computer Recycling for Companies
We attempt to remove the financial barrier to recycling computer equipment and recycling electronics. By extracting maximum resale value from the systems we recycle, we can offer free recycling services to most of our clients.