Free Commercial Computer Recycling
We make companies' computer recycling easy, environmentally safe and secure!

877-478-6611
YOUR COMPUTER RECYCLING AND E WASTE RECYCLING ANSWER
... with more than 15 years in the computer e waste recycling field, Forerunner Computer Recycling has given Cedar Rapids, IA companies a responsible option to dispose end of life cycle and surplus computer equipment. All Cedar Rapids, IA based companies face the task of safely disposing of older equipment and their e waste. The EPA estimates that as many as 500 million computers e waste will soon become obsolete.
As Cedar Rapids, IA businesses upgrade existing PCs, more computers and other e waste are finding their way into the waste stream. According to the EPA, over two million tons of electronics waste is discarded each year and goes to U.S. landfills.
Now you have a partner in the computer e waste recycling business who understands your need to safely dispose of your computer and electronic equipment in an environmentally responsible manner.
By promoting reuse - computer recycling and electronic recycling - Forerunner Computer Recycling extends the life of computer equipment and reduce e waste. Recycle your computers, recycle your electronics.
Call Us Now To Easily Dispose and Recycle Your E Waste - Free!

877-478-6611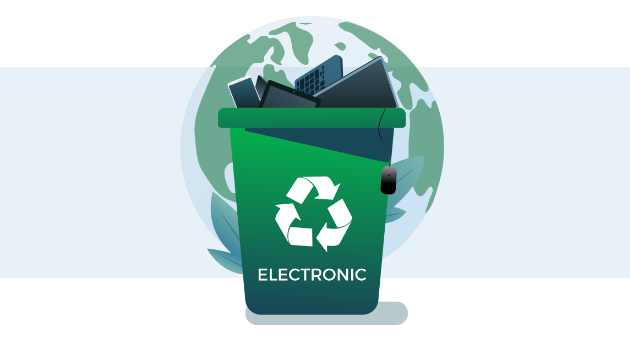 Destroy Your Data Securely
Today, more than ever, Cedar Rapids, IA companies discarding computer equipment are concerned about identity theft, security compliance, and cyber criminals trying to obtain private information. Simply tossing used computer equipment and hard disks into dumpsters will leave companies vulnerable to unscrupulous individuals searching for credit card numbers, social security numbers, and other valuable data.
Forerunner Recycling, your partner in the computer e waste recycling business, understands the need to safely dispose of computer equipment in a manner that guarantees no data is available for exploitation.
Hard drives are erased using the Department of Defense's DoD 5220.22-M standard, or if necessary, hard drives are physically destroyed. We'll do whatever it takes to ensure your company data does not fall into the wrong hands.
Call For More Information

877-478-6611
Quick City Facts
Cedar Rapids, IA
Form of Government
The Weak- Mayor Form
Size of City:
63 Square Miles
Yearly Precipitation:
36.39 inches of rain, 34.4 inches of snow
Meaning of City Name:
Rapids City after the rapids on the Cedar River; the name was changed to Cedar Rapids in 1848
Major Tourist Attraction:
Cedar Rapids Museum of Art
Top Employers:
Rockwell Collins, Inc.,
Cedar Rapids Community School District,
AEGON USA, Inc.,
St. Luke's Hospital,
Maytag Appliances
Top Industries:
Services, Trade, Manufacturing
City Rapids Boasts City Fringe Living
The city of Cedar Rapids can be found in the U.S. state of Iowa. It ranks as the 2nd largest city in the state, and also the seat of government of Linn County. According to the 2010 census, the city has a population of 126,326. Geographically, Cedar Rapids is located on both sides of the Cedar Rapids. It is on the east of Des Moines, Iowa's largest city and its capital, and north of Iowa City. Cedar Rapids is included in the Metropolitan Statistical Area, which is shared with other nearby cities, such as Hiawatha and Marion. The three-county MSA has a population of 255, 452 in the 2008 census. It is also noted that Cedar Rapids is one of the cities around the world with offices for governmental purposes situated on a municipal island. This is due to the 2008 massive flooding, which forced the government of Cedar Rapids to be headquartered on Mays Island, specifically in the Veterans Memorial Building.
The city of Cedar Rapids is known for its nickname, the "City of Five Seasons". This can be attributed to the centerpiece of Cedar Rapids, the Tree of Five Seasons, a stylized tree that represents summer, spring, winter and fall. Their motto describes the fifth season as the time to enjoy the other four. The city is indeed an urban area with rich natural resources that emphasize the seasons, and encourage its citizens to go out and enjoy life. One of its many natural conservation areas is the Morgan Creek Arboretum. The area houses 250 species or more of shrubs and trees. It also has a butterfly garden that is a delight for hikers and campers.
However, the urban buildings in Cedar Rapids also offer exploration and excitement. As opposed to cross country ski trails, picnic grounds, wetlands and prairies, locals and tourists will also enjoy the concrete maze in the city of Cedar Rapids. The city is home to the Cedar Rapids Museum of Art, which keeps the world's largest art collection of renowned artist, Grant Wood. It is also home to the urban complex of the world's largest cereal company, Quaker Oats. A National Trust Historic Site can also be found in Cedar Rapids. Brucemore is one of the best historic sites in the country, and it is the only one in the state of Iowa. A few more buildings, such as the African-American Historical Museum, the Cedar Rapids Ceramics Center, Paramount Theatre and the U.S. Cellular Center also add to the urban landscape.
Watch our Videos
Forerunner Recycling Video Highlights
Who is Forerunner Recycling?
Business Electronic Recycling
FREE Computer Recycling for Companies
We attempt to remove the financial barrier to recycling computer equipment and recycling electronics. By extracting maximum resale value from the systems we recycle, we can offer free recycling services to most of our clients.