Free Commercial Computer Recycling
We make companies' computer recycling easy, environmentally safe and secure!

877-478-6611
YOUR COMPUTER RECYCLING AND E WASTE RECYCLING ANSWER
... with more than 15 years in the computer e waste recycling field, Forerunner Computer Recycling has given Buffalo, NY companies a responsible option to dispose end of life cycle and surplus computer equipment. All Buffalo, NY based companies face the task of safely disposing of older equipment and their e waste. The EPA estimates that as many as 500 million computers e waste will soon become obsolete.
As Buffalo, NY businesses upgrade existing PCs, more computers and other e waste are finding their way into the waste stream. According to the EPA, over two million tons of electronics waste is discarded each year and goes to U.S. landfills.
Now you have a partner in the computer e waste recycling business who understands your need to safely dispose of your computer and electronic equipment in an environmentally responsible manner.
By promoting reuse - computer recycling and electronic recycling - Forerunner Computer Recycling extends the life of computer equipment and reduce e waste. Recycle your computers, recycle your electronics.
Call Us Now To Easily Dispose and Recycle Your E Waste - Free!

877-478-6611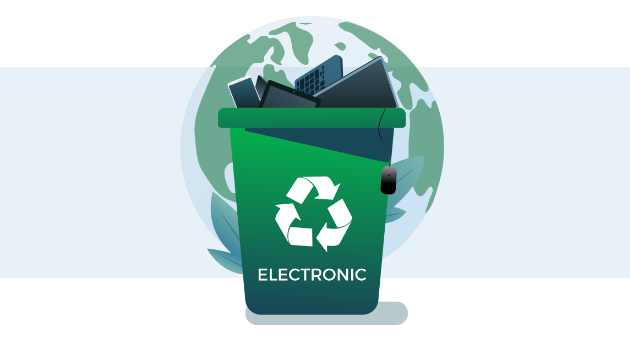 Destroy Your Data Securely
Today, more than ever, Buffalo, NY companies discarding computer equipment are concerned about identity theft, security compliance, and cyber criminals trying to obtain private information. Simply tossing used computer equipment and hard disks into dumpsters will leave companies vulnerable to unscrupulous individuals searching for credit card numbers, social security numbers, and other valuable data.
Forerunner Recycling, your partner in the computer e waste recycling business, understands the need to safely dispose of computer equipment in a manner that guarantees no data is available for exploitation.
Hard drives are erased using the Department of Defense's DoD 5220.22-M standard, or if necessary, hard drives are physically destroyed. We'll do whatever it takes to ensure your company data does not fall into the wrong hands.
Call For More Information

877-478-6611
Quick City Facts
Buffalo, NY
Form of Government
The Council - Manager Form
Size of City:
52.51 Square Miles
Yearly Precipitation:
38.5 inches of rain; 93.3 inches of snow
Meaning of City Name:
One legend has it that Buffalo was a mispronunciation of the French beau fleuve (beautiful river), possibly referring to the nearby Niagara River.
Major Tourist Attraction:
Niagara Square
Top Employers:
HSBC Bank USA,
Roswell Park Cancer Institute,
American Axle & Manufacturing Inc.,
Buffalo General Hospital,
M & T Bank
Top Industries:
Healthcare Services, Transportation, Manufacturing
Buffalo, the City of Wonderful Scenery Views
Buffalo is a city in New York that is located on the east of Lake Erie. The Fort Erie, Ontario lies opposite to Buffalo and at the beginning of it is the Niagara River that flows over the Niagara Falls and Lake Ontario. It is the seat of the Erie County and the second largest city within the state of New York and is a home for 261,310 residents. Its major economic growth points to the rise of the demands for technology, financial services, health care, and education. With the low unemployment rate in the city, the Buffalo was ranked as the 10th best city to live in the entire America.
Buffalo is known for its architectural masterpieces and was even declared by the New York Times as one of the top cities for architecture in the entire nation. Architects built major architectural structures in the 19th and 20th centuries and some of these are still up, with approximately 80 major sites in Buffalo were included in the National Register of Historic Places. One of these was the Guaranty Building, built by Louis Sullivan in 1895, which was considered as the first true skyscrapers all throughout the world.
Buffalo City was nicknamed as "The Queen City" because it is the second largest city in the state. It was also called as the Nickel City because a bison appeared at the back of the Indian Head Nickel during the 20th Century. IT was also called as the City of Good Neighbors because the native inhabitants are friendly and helpful. In the 20th Century, Buffalo was called as the City of Light because it was the first city to have street lights and because of the plentiful hydroelectric power used in the Niagara Falls.
Aside from the scenic view of the Niagara Falls, the Buffalo and Erie County Botanical Gardens, parks, waterfronts and many more, there are different wonderful attractions to see in Buffalo. With over 50 private and public galleries to visit, lots of festivities to celebrate at, and lots of outdoor activities to do in and out the city of Buffalo, there is no reason why travelers would not enjoy their stay or vacation here.
Getting around the city of Buffalo is indeed convenient since there are public transportations accessible any time of the day, providing access to the majority of the metropolitan area. Travelers would find their safe abode in the heart of the city with plenty of hotels and restaurants to turn to for accommodation.
Watch our Videos
Forerunner Recycling Video Highlights
Who is Forerunner Recycling?
Business Electronic Recycling
FREE Computer Recycling for Companies
We attempt to remove the financial barrier to recycling computer equipment and recycling electronics. By extracting maximum resale value from the systems we recycle, we can offer free recycling services to most of our clients.