Free Commercial Computer Recycling
We make companies' computer recycling easy, environmentally safe and secure!

877-478-6611
YOUR COMPUTER RECYCLING AND E WASTE RECYCLING ANSWER
... with more than 15 years in the computer e waste recycling field, Forerunner Computer Recycling has given Brockton, MA companies a responsible option to dispose end of life cycle and surplus computer equipment. All Brockton, MA based companies face the task of safely disposing of older equipment and their e waste. The EPA estimates that as many as 500 million computers e waste will soon become obsolete.
As Brockton, MA businesses upgrade existing PCs, more computers and other e waste are finding their way into the waste stream. According to the EPA, over two million tons of electronics waste is discarded each year and goes to U.S. landfills.
Now you have a partner in the computer e waste recycling business who understands your need to safely dispose of your computer and electronic equipment in an environmentally responsible manner.
By promoting reuse - computer recycling and electronic recycling - Forerunner Computer Recycling extends the life of computer equipment and reduce e waste. Recycle your computers, recycle your electronics.
Call Us Now To Easily Dispose and Recycle Your E Waste - Free!

877-478-6611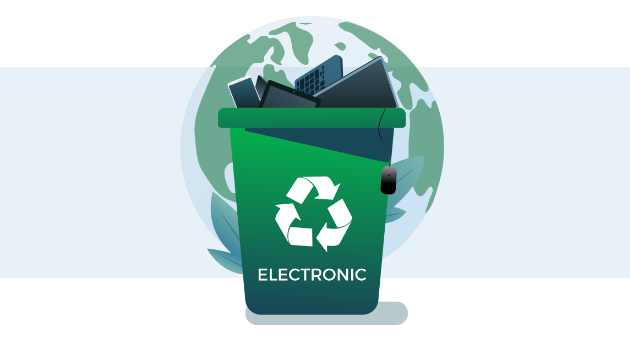 Destroy Your Data Securely
Today, more than ever, Brockton, MA companies discarding computer equipment are concerned about identity theft, security compliance, and cyber criminals trying to obtain private information. Simply tossing used computer equipment and hard disks into dumpsters will leave companies vulnerable to unscrupulous individuals searching for credit card numbers, social security numbers, and other valuable data.
Forerunner Recycling, your partner in the computer e waste recycling business, understands the need to safely dispose of computer equipment in a manner that guarantees no data is available for exploitation.
Hard drives are erased using the Department of Defense's DoD 5220.22-M standard, or if necessary, hard drives are physically destroyed. We'll do whatever it takes to ensure your company data does not fall into the wrong hands.
Call For More Information

877-478-6611
Quick City Facts
Brockton, MA
Form of Government
The Strong Mayor - Council Form
Size of City:
21.5 Square Miles
Yearly Precipitation:
48.25 inches
Meaning of City Name:
After Isaac Brock
Major Tourist Attraction:
North Easton - Children's Museum
Top Employers:
City of Brockton,
Signature Health (including Goddard Park),
Caritas Good Samaritan Medical Center,
Massasoit Community College,
Old Colony YMCA
Top Industries:
Government, Health, Education
Learn About the City of Brockton
Brockton, Massachusetts was America's largest shoe producer with a large shoe and leather product industry in the 20th Century. The City of Champions, Brockton is situated 25 miles south of Boston, Massachusetts. Lying along the Salisbury Plain River is the urban setting city of Brockton. To its northeast part lies the Beaver Brook Conservation Land and the Ames Nowell State Park in Abbington to its southern end. Brockton is surrounded with wonderful parks, but the famous and largest one is the D. W. Field Park. This park is an Olmsted-inspired park and comprises of several ponds, a big golf course, and the Waldo Lake and Brockton Reservoir.
Brockton is famous for its two villages, the Montello and Campello, having their own MBTA Commuter rail stations and post offices despite their small neighborhood. The Middleborough/Lakeville Line passes through Brockton on the eastern side providing services to the South Boston Station.
Brockton has some of historical firsts to brag about throughout the nation, and to name a few, Brockton was the first to have a three-wire underground electrical system and the City Theater of Brockton was the first theater in the world to be tied into the three-wire electrical system. Another notable first in the US was the first Santa Claus appearance made by James Edgar in costume. Brockton also holds some of the world records and one was the record of the most number of people wearing Santa Claus' hats with a total of 1,792 people.
There are many things to do in Brockton, Massachusetts with all its lakes, ponds, and rivers scattered within the Plymouth County. Among the best activities to do in Brockton are hiking, biking, fly-fishing, whale watching, fishing, hunting, and wildlife watching. Since Brockton is not a large city, residents and visitors can visit the D.W. Field Park, Fuller Craft Museum, Campanelli Stadium, Mickey Malone's Tavern, The Carlton Lounge, Pisces Lounge, and all the parks within the city all throughout the day.
There are more than 159 restaurants and cafés operating in Brockton, catering to the different local and foreign tastes of its residents and visitors. The hotels and lodge inns in Brockton are also available for travelers. Many trip agents or travel consultants offer travel packages at the fair deal, including flights, hotel deals, and meals. It is best to take advantage of these packages when traveling to Brockton, especially if you are not familiar with the place.
Watch our Videos
Forerunner Recycling Video Highlights
Who is Forerunner Recycling?
Business Electronic Recycling
FREE Computer Recycling for Companies
We attempt to remove the financial barrier to recycling computer equipment and recycling electronics. By extracting maximum resale value from the systems we recycle, we can offer free recycling services to most of our clients.