Free Commercial Computer Recycling
We make companies' computer recycling easy, environmentally safe and secure!

877-478-6611
YOUR COMPUTER RECYCLING AND E WASTE RECYCLING ANSWER
... with more than 15 years in the computer e waste recycling field, Forerunner Computer Recycling has given Birmingham, AL companies a responsible option to dispose end of life cycle and surplus computer equipment. All Birmingham, AL based companies face the task of safely disposing of older equipment and their e waste. The EPA estimates that as many as 500 million computers e waste will soon become obsolete.
As Birmingham, AL businesses upgrade existing PCs, more computers and other e waste are finding their way into the waste stream. According to the EPA, over two million tons of electronics waste is discarded each year and goes to U.S. landfills.
Now you have a partner in the computer e waste recycling business who understands your need to safely dispose of your computer and electronic equipment in an environmentally responsible manner.
By promoting reuse - computer recycling and electronic recycling - Forerunner Computer Recycling extends the life of computer equipment and reduce e waste. Recycle your computers, recycle your electronics.
Call Us Now To Easily Dispose and Recycle Your E Waste - Free!

877-478-6611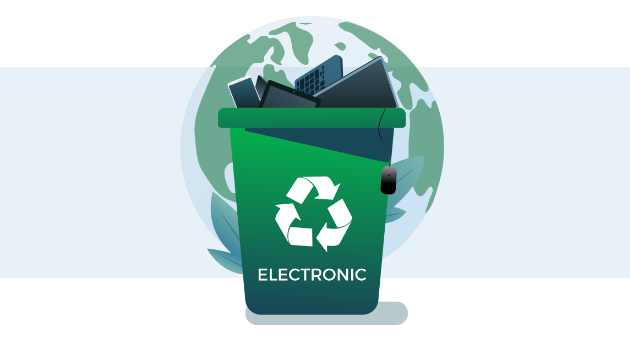 Destroy Your Data Securely
Today, more than ever, Birmingham, AL companies discarding computer equipment are concerned about identity theft, security compliance, and cyber criminals trying to obtain private information. Simply tossing used computer equipment and hard disks into dumpsters will leave companies vulnerable to unscrupulous individuals searching for credit card numbers, social security numbers, and other valuable data.
Forerunner Recycling, your partner in the computer e waste recycling business, understands the need to safely dispose of computer equipment in a manner that guarantees no data is available for exploitation.
Hard drives are erased using the Department of Defense's DoD 5220.22-M standard, or if necessary, hard drives are physically destroyed. We'll do whatever it takes to ensure your company data does not fall into the wrong hands.
Call For More Information

877-478-6611
Quick City Facts
Birmingham, AL
Form of Government
The Strong Mayor - Council Form
Size of City:
151.95 Square Miles
Yearly Precipitation:
52.16 inches of rain
Meaning of City Name:
Named for the steel-producing city in England
Major Tourist Attraction:
Birmingham Zoo
Top Employers:
University of Alabama at Birmingham,
BellSouth,
Baptist Health System, Inc.,
Birmingham Board of Education,
City of Birmingham
Top Industries:
Services, Wholesale & Retail Trade, Government
The Industrial Center of Birmingham, Alabama
Known for its iron and steel industries, this city has been the center of trading and the largest city in the state of Alabama. In the early days, mining was the major industry in Birmingham, wherein it was recorded in the history that African-American employment is boosting, contributing more to its competitive development in the Midwest. Railroading is a business continually existing until today. Because of the city has been very favorable in their industrial development, it leads many investors to come and started their own ventures like banking, transportation, college education, and more. With so many bank companies operating in the location, Birmingham then became one of the largest banking centers in the United States.
Way back 1960, Birmingham is best remembered not in their very notable progress, but in terms of violent scenarios like bombings, racial discrimination, and more. However, as the time flies and the world changes, people in Birmingham have also evolved in order to attract more visitors to come to their place. This is the common reaction of most tourists that even if this city has a dark past, the present days have no single mark of their unpleasant history. Today, the people are so hospitable, the place has beautiful views, and the city is very pleasant to live in.
Getting to Birmingham is never a hassle because you can travel by plane, by train, by bus shuttles, and by car. Sporting events are held at this place because they have provided many venues like the huge Hall of Fames. If you want to travel back to the old times of this city, they have preserved their past stories at the Arlington Antebellum Home and Gardens. Travelling by foot as you would like to have a close encounter of the locals in the city; you can visit the parks and the public streets. If you want to appreciate art, museums are also built to highlight to their guests their own version of beauty. There are so many huge buildings in the place, because aside from the industrial aspects, they also provided the tourists some places to visit and stay like the convention centers. Annual festivals are expected all year round. Studying in Birmingham is possible with the existing colleges and universities. If you are job hunting, do not forget that this city is industrially progressive; therefore, you could get a job from the existent many business centers.
Enjoy also the different food servings and mingle with the locals to savor every moment you spend in the sparkling city of Birmingham.
Watch our Videos
Forerunner Recycling Video Highlights
Who is Forerunner Recycling?
Business Electronic Recycling
FREE Computer Recycling for Companies
We attempt to remove the financial barrier to recycling computer equipment and recycling electronics. By extracting maximum resale value from the systems we recycle, we can offer free recycling services to most of our clients.