Free Commercial Computer Recycling
We make companies' computer recycling easy, environmentally safe and secure!

877-478-6611
YOUR COMPUTER RECYCLING AND E WASTE RECYCLING ANSWER
... with more than 15 years in the computer e waste recycling field, Forerunner Computer Recycling has given Bakersfield, CA companies a responsible option to dispose end of life cycle and surplus computer equipment. All Bakersfield, CA based companies face the task of safely disposing of older equipment and their e waste. The EPA estimates that as many as 500 million computers e waste will soon become obsolete.
As Bakersfield, CA businesses upgrade existing PCs, more computers and other e waste are finding their way into the waste stream. According to the EPA, over two million tons of electronics waste is discarded each year and goes to U.S. landfills.
Now you have a partner in the computer e waste recycling business who understands your need to safely dispose of your computer and electronic equipment in an environmentally responsible manner.
By promoting reuse - computer recycling and electronic recycling - Forerunner Computer Recycling extends the life of computer equipment and reduce e waste. Recycle your computers, recycle your electronics.
Call Us Now To Easily Dispose and Recycle Your E Waste - Free!

877-478-6611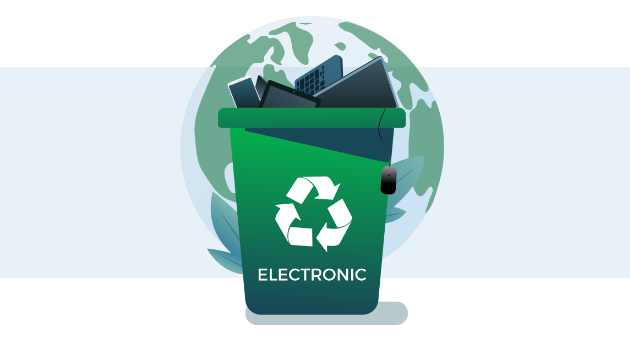 Destroy Your Data Securely
Today, more than ever, Bakersfield, CA companies discarding computer equipment are concerned about identity theft, security compliance, and cyber criminals trying to obtain private information. Simply tossing used computer equipment and hard disks into dumpsters will leave companies vulnerable to unscrupulous individuals searching for credit card numbers, social security numbers, and other valuable data.
Forerunner Recycling, your partner in the computer e waste recycling business, understands the need to safely dispose of computer equipment in a manner that guarantees no data is available for exploitation.
Hard drives are erased using the Department of Defense's DoD 5220.22-M standard, or if necessary, hard drives are physically destroyed. We'll do whatever it takes to ensure your company data does not fall into the wrong hands.
Call For More Information

877-478-6611
Quick City Facts
Bakersfield, CA
Form of Government
The Council - Manager Form
Size of City:
114.4 Square Miles
Yearly Precipitation:
6.49 inches
Meaning of City Name:
California state senator Colonel Thomas Baker
Major Tourist Attraction:
Bakersfield Speedway
Top Employers:
Kern County public schools,
Edwards Air Force Base,
County of Kern,
Grimmway Enterprises,
China Lake Naval Air Weapons Station
Top Industries:
Agriculture, Education, Government
The Well-known Bakersfield City and its Popular Spots
Bakersfield, California is a city located 110 miles north of Fresno and south of Los Angeles, California. In the 2010 Census, the population was 347,483. The city geographically lies at the Valley of San Joaquin, southern end and is surrounded by the Sierra Nevada, Sequoia National Forest, Greenhorn Mountain Range, and Kern Canyon. The Tejon Ranch in the Tehachapi Mountains is found on the south side of Bakersfield, and the Temblor Range on the west and Carrizo Plain National Monument behind it.
Bakersfield is known to be as a fast-growing city, with its primary industries such as the oil and the agriculture. Kern County is historically known to be the county with most oil production throughout the United States of America, and the agricultural production in the county is ranked as among the top five throughout the nation. The major crops are carrots, grapes, alfalfa, cotton, citrus, almonds, and roses. These products make the county a home for large headquarters that handle trading and industries of agricultural products. One of the city's notable products is the ice cream and the world's largest ice cream plant is located in the Bakersfield City.
Bakersfield is also a place where you can find the oldest restaurants and the most historic ones in the country like the Basque. There are also historical structures and notable buildings around the city such as Buena Vista Museum of Natural History, which keeps the Miocene era marine fossil collection. The Kern County Museum is also a notable structure which keeps different collections of regional artifacts.
Bakersfield, California is known for its multi-screen, five movie theaters such as the Maya Cinemas Bakersfield 16, Reading Cinemas Valley Plaza 16, Edwards Bakersfield Stadium 14, , and the East Hills Mall Theater. The Fox Theater in Bakersfield, California was renovated. It is now the famous place for major concerts, musical events, and other events.
Bakersfield is a place where people love to explore the outdoor scenery of the city because the weather almost perfect every day. Outdoor adventure activities are swimming, hiking, whitewater rafting, fly-fishing, or just walking around the park. There are wildlife parks and amusement parks to explore where you can enjoy the night.
Hotels and restaurants are also vastly available all throughout the city of Bakersfield, and among the top restaurants are the Basque, Wool Growers, Noriega's, and many more. Café's and snack bars are also visible in every corner of the city. There are so many things to do to have fun while exploring the entire city of the Bakersfield, California.
Watch our Videos
Forerunner Recycling Video Highlights
Who is Forerunner Recycling?
Business Electronic Recycling
FREE Computer Recycling for Companies
We attempt to remove the financial barrier to recycling computer equipment and recycling electronics. By extracting maximum resale value from the systems we recycle, we can offer free recycling services to most of our clients.