Free Commercial Computer Recycling
We make companies' computer recycling easy, environmentally safe and secure!

877-478-6611
YOUR COMPUTER RECYCLING AND E WASTE RECYCLING ANSWER
... with more than 15 years in the computer e waste recycling field, Forerunner Computer Recycling has given Antioch, CA companies a responsible option to dispose end of life cycle and surplus computer equipment. All Antioch, CA based companies face the task of safely disposing of older equipment and their e waste. The EPA estimates that as many as 500 million computers e waste will soon become obsolete.
As Antioch, CA businesses upgrade existing PCs, more computers and other e waste are finding their way into the waste stream. According to the EPA, over two million tons of electronics waste is discarded each year and goes to U.S. landfills.
Now you have a partner in the computer e waste recycling business who understands your need to safely dispose of your computer and electronic equipment in an environmentally responsible manner.
By promoting reuse - computer recycling and electronic recycling - Forerunner Computer Recycling extends the life of computer equipment and reduce e waste. Recycle your computers, recycle your electronics.
Call Us Now To Easily Dispose and Recycle Your E Waste - Free!

877-478-6611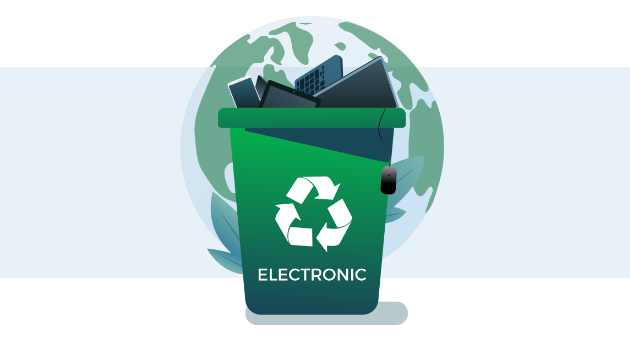 Destroy Your Data Securely
Today, more than ever, Antioch, CA companies discarding computer equipment are concerned about identity theft, security compliance, and cyber criminals trying to obtain private information. Simply tossing used computer equipment and hard disks into dumpsters will leave companies vulnerable to unscrupulous individuals searching for credit card numbers, social security numbers, and other valuable data.
Forerunner Recycling, your partner in the computer e waste recycling business, understands the need to safely dispose of computer equipment in a manner that guarantees no data is available for exploitation.
Hard drives are erased using the Department of Defense's DoD 5220.22-M standard, or if necessary, hard drives are physically destroyed. We'll do whatever it takes to ensure your company data does not fall into the wrong hands.
Call For More Information

877-478-6611
Quick City Facts
Antioch, CA
Form of Government
The Strong Mayor - Council Form
Size of City:
26.9 Square Miles
Yearly Precipitation:
13.30 inches
Meaning of City Name:
After the Biblical city in Syria
Major Tourist Attraction:
Black Diamond Mines Regional Preserve
Top Employers:
Kaiser Permanente IT,
Blockbuster Inc.,
AT&T,
Safeway
Top Industries:
Technology, Retail Trade, Finance
Antioch: A City of Open Spaces
Formerly known as the Marsh's Landing, Antioch is a city located in the state of California. It is part of the larger Contra Costa County with a population of 105, 508 according to the U.S. 2013 census. In terms of population, it is ranked as the 3rd most populous city in the Contra Costa County, 64th in the state of California and 270th in the country. Geographically, the city of Antioch is located in the San Francisco Bay Area, specifically in the East Bay Region. It sits along the San Joaquin- Sacramento River Delta's western end, and considered as a suburb in the city of Oakland and San Francisco.
Despite its metropolitan vibe, the city of Antioch is defined as an open space community for nature and wildlife to thrive. As recorded by the Public Works Department of Antioch, the city houses a total of 31 parks and an additional 660 acres of open space owned by the city government. The open spaces are home to parks, schools and walking paths. Within the boundaries of Antioch, outdoor lovers could enjoy the scenic view and lush greenery in the Antioch/ Oakley Regional Shoreline, Contra Loma Regional Park, Black Diamond Mines Regional Park, Delta de Anza Regional Trail and Mokelumne Coast to Crest Trail. These places already take up at least 38% of the total land area of the city.
Outside the city borders, tourists and locals can find the Round Valley Regional Preserve, a regional park which sits along Marsh Creek Road. Originally, the park is a ranch, but then it was converted to a Regional Preserve to house a variety of species, such as the San Joaquin kit fox, San Joaquin pocket mouse, desert cottontails or Audubon's and California ground squirrel among others. It also houses endangered species under the state category of "Species of Special Concern". The burrowing owl and golden eagles are included under such protection.
There are also other recreational sites that allow tourist and locals to be closer to nature and experience the cultural side of Antioch. Among the must-see destinations of open spaces are the Antioch Dunes National Wildlife Refuge, Antioch Marina, Contra Costa County Fairgrounds, Mt. Diablo State Park, Lone Tree Golf Course, Brannan Island State Recreation Area and Prewett Family Waterpark center to name a few. Antioch also houses a few boatyards, yacht clubs, public fishing piers and private marinas.
Watch our Videos
Forerunner Recycling Video Highlights
Who is Forerunner Recycling?
Business Electronic Recycling
FREE Computer Recycling for Companies
We attempt to remove the financial barrier to recycling computer equipment and recycling electronics. By extracting maximum resale value from the systems we recycle, we can offer free recycling services to most of our clients.