Free Commercial Computer Recycling
We make companies' computer recycling easy, environmentally safe and secure!

877-478-6611
YOUR COMPUTER RECYCLING AND E WASTE RECYCLING ANSWER
... with more than 15 years in the computer e waste recycling field, Forerunner Computer Recycling has given Ann Arbor, MI companies a responsible option to dispose end of life cycle and surplus computer equipment. All Ann Arbor, MI based companies face the task of safely disposing of older equipment and their e waste. The EPA estimates that as many as 500 million computers e waste will soon become obsolete.
As Ann Arbor, MI businesses upgrade existing PCs, more computers and other e waste are finding their way into the waste stream. According to the EPA, over two million tons of electronics waste is discarded each year and goes to U.S. landfills.
Now you have a partner in the computer e waste recycling business who understands your need to safely dispose of your computer and electronic equipment in an environmentally responsible manner.
By promoting reuse - computer recycling and electronic recycling - Forerunner Computer Recycling extends the life of computer equipment and reduce e waste. Recycle your computers, recycle your electronics.
Call Us Now To Easily Dispose and Recycle Your E Waste - Free!

877-478-6611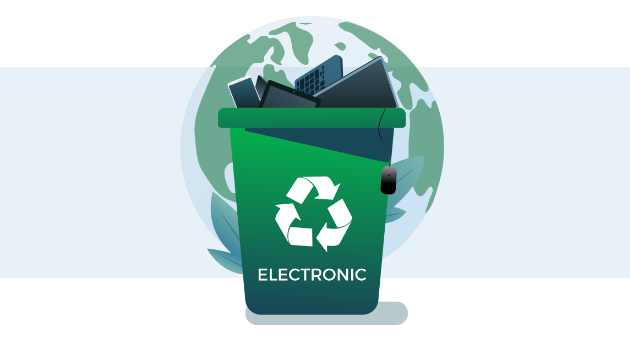 Destroy Your Data Securely
Today, more than ever, Ann Arbor, MI companies discarding computer equipment are concerned about identity theft, security compliance, and cyber criminals trying to obtain private information. Simply tossing used computer equipment and hard disks into dumpsters will leave companies vulnerable to unscrupulous individuals searching for credit card numbers, social security numbers, and other valuable data.
Forerunner Recycling, your partner in the computer e waste recycling business, understands the need to safely dispose of computer equipment in a manner that guarantees no data is available for exploitation.
Hard drives are erased using the Department of Defense's DoD 5220.22-M standard, or if necessary, hard drives are physically destroyed. We'll do whatever it takes to ensure your company data does not fall into the wrong hands.
Call For More Information

877-478-6611
Quick City Facts
Ann Arbor, MI
Form of Government
The Council - Manager Form
Size of City:
27.0 Square Miles
Yearly Precipitation:
30.67 inches
Meaning of City Name:
Virginians John and Ann Allen and New Yorkers Elisha and Ana Rumsey arrived in the southeastern Michigan Territory in 1824 at a place named Allen's Creek. The men built an arbor for the wild grapevines they found there and named their settlement Anns' Arbor in honor of their wives. According to an unsubstantiated story, however, the settlement was named after a mysterious young woman guide named Ann D'Arbeur who led parties from Detroit westward into the wilderness as early as 1813.
Major Tourist Attraction:
University of Michigan
Top Employers:
University of Michigan,
University of Mich Medical Center,
Trinity Health,
Ford Motor Company,
Ann Arbor Public Schools
Top Industries:
Government, Services, Manufacturing
The Importance of the University of Michigan in Ann Arbor
The Ann Arbor city is located in Michigan State. It is the seat of government of the Washtenaw County, and also the fifth largest city in Michigan. According to the census of the year 2010, the city has a recorded population of 113, 934. The city is part of the Metropolitan Statistical Area of Ann Arbor, which includes the Washtenaw County. As of 2010, the MSA holds a population of more than 340,000. In addition, Ann Arbor is also involved in the Combined Statistical Area of Detroit- Ann Arbor- Flint Michigan. Geographically, Ann Arbor encompasses the Huron River and lies in the west of Detroit. The North and East sides are adjoined by the Ann Arbor Charter Township, including the hills and valleys in steeper terrain near the Huron River. Due to the dense forest and other natural resources, Ann Arbor earned the nickname "Tree Town"
The flourishing economy of Ann Arbor is heavily influenced by the University of Michigan or the so-called UM. The University of Michigan is defined as the public research university located in the city of Ann Arbor. It is the state's oldest university, which has two satellite campuses located in Dearborn and Flint. The university was established in 1817 in Detroit, approximately 197 years ago. After 20 years, the university's central campus was moved to Ann Arbor in 1837. It has more than 584 major buildings, including the College of Engineering and the College of Literature, Science and the Arts or LS&A. The University of Michigan employs more or less 30,000 workers, which include the workers in the medical center, almost accounting half of the total number. Major companies who offer employment, such as General Motors and Visteon, are drawn to the university by its graduates, as well as the research and development of the school.
The University of Michigan is one of the founding members of the original Association of American Universities in the 1900s. It has a total of 6,200 faculty members, in which 73 were already members of the United States National Academies, which is a scientific national organization with high-caliber members, such as engineers, health professionals, and scientists. The university also handles one of the largest collegiate research budgets in the country. The University of Michigan is an important contributor to the medical field, not just in the state of Michigan, but nationwide. Medical research is highly funded annually, and engineering comes in second place.
Watch our Videos
Forerunner Recycling Video Highlights
Who is Forerunner Recycling?
Business Electronic Recycling
FREE Computer Recycling for Companies
We attempt to remove the financial barrier to recycling computer equipment and recycling electronics. By extracting maximum resale value from the systems we recycle, we can offer free recycling services to most of our clients.