Free Commercial Computer Recycling
We make companies' computer recycling easy, environmentally safe and secure!

877-478-6611
YOUR COMPUTER RECYCLING AND E WASTE RECYCLING ANSWER
... with more than 15 years in the computer e waste recycling field, Forerunner Computer Recycling has given Anchorage, AK companies a responsible option to dispose end of life cycle and surplus computer equipment. All Anchorage, AK based companies face the task of safely disposing of older equipment and their e waste. The EPA estimates that as many as 500 million computers e waste will soon become obsolete.
As Anchorage, AK businesses upgrade existing PCs, more computers and other e waste are finding their way into the waste stream. According to the EPA, over two million tons of electronics waste is discarded each year and goes to U.S. landfills.
Now you have a partner in the computer e waste recycling business who understands your need to safely dispose of your computer and electronic equipment in an environmentally responsible manner.
By promoting reuse - computer recycling and electronic recycling - Forerunner Computer Recycling extends the life of computer equipment and reduce e waste. Recycle your computers, recycle your electronics.
Call Us Now To Easily Dispose and Recycle Your E Waste - Free!

877-478-6611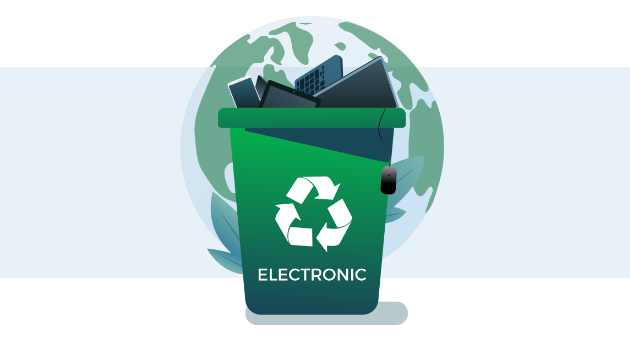 Destroy Your Data Securely
Today, more than ever, Anchorage, AK companies discarding computer equipment are concerned about identity theft, security compliance, and cyber criminals trying to obtain private information. Simply tossing used computer equipment and hard disks into dumpsters will leave companies vulnerable to unscrupulous individuals searching for credit card numbers, social security numbers, and other valuable data.
Forerunner Recycling, your partner in the computer e waste recycling business, understands the need to safely dispose of computer equipment in a manner that guarantees no data is available for exploitation.
Hard drives are erased using the Department of Defense's DoD 5220.22-M standard, or if necessary, hard drives are physically destroyed. We'll do whatever it takes to ensure your company data does not fall into the wrong hands.
Call For More Information

877-478-6611
Quick City Facts
Anchorage, AK
Form of Government
The Council - Manager Form
Size of City:
1,955 Square Miles
Yearly Precipitation:
15.71 inches of rain; 70.6 inches of snow
Meaning of City Name:
Anchor-age
Major Tourist Attraction:
Kenai Peninsula
Top Employers:
Providence Health System Alaska,
Safeway Stores, Inc. (retail-grocery),
Wal-Mart/Sam's Club,
Fred Meyer (retail-grocery),
Alaska Airlines
Top Industries:
Government, Trade, Services
The Humble Beginnings of Anchorage
As the most populous city in the state of Alaska, Anchorage is defined as a unified home rule municipality. It is located in the southern central part of Alaska. In terms of geography, Anchorage lies on the northernmost edge of the country, earning the title of "America's Northernmost City". In North America, it is considered as the largest community with a total of 298, 610 residents as of 2012. Since it is the state's most populous city, Anchorage holds 40% of the Alaska's total population. As compared to the other 50 states, only the city of New York has the higher percentage of people living in the most populous city. The Anchorage metropolitan area encompasses the neighboring cities, such as Borough and Matanuska-Susitna.
Anchorage has a list of interesting achievements under its belt. It had been named "All-America City" four times since the 1950s. The title has been given by the National Civic League. It is also known as the "Most Tax-friendly City" in the country by Kiplinger, a publisher of personal finance advices and business forecasts based in Washington, D.C. The city had also been selected by the U.S. Conference of Mayors as the "Best Tasting Water" during the USA City Water Taste Test. Anchorage is also famous for the number of espresso stands within its borders. Per capita, the city holds the record of most espresso stands in the country.
The city of anchorage rose from small beginnings. The area was just a barren ground when Alaska became part of the United States of America. It was neither a mining nor fishing camp. In 1914, Anchorage became a tent city along the Ship Creek because the railroad construction port was built near it. The railroad was made for the Alaska Engineering Commission. It was not until the 1920s when the tent city of Anchorage became an official city.
Military and air transportation were major players in the economy of the 1930s and the 1950s. The oil industry was also a booming economic driver and encouraged the growth of Anchorage to what it is today. Despite the misfortune of the city being struck by the world's second largest earthquake in history, Anchorage was rebuilt and grew into a flourishing City of Lights and Flowers. Today, Anchorage is noted as one of the largest US cities by area. Furthermore, it led to a diverse community wherein 100 different languages and dialects are spoken in the Anchorage School District.
Watch our Videos
Forerunner Recycling Video Highlights
Who is Forerunner Recycling?
Business Electronic Recycling
FREE Computer Recycling for Companies
We attempt to remove the financial barrier to recycling computer equipment and recycling electronics. By extracting maximum resale value from the systems we recycle, we can offer free recycling services to most of our clients.