Free Commercial Computer Recycling
We make companies' computer recycling easy, environmentally safe and secure!

877-478-6611
YOUR COMPUTER RECYCLING AND E WASTE RECYCLING ANSWER
... with more than 15 years in the computer e waste recycling field, Forerunner Computer Recycling has given Akron, OH companies a responsible option to dispose end of life cycle and surplus computer equipment. All Akron, OH based companies face the task of safely disposing of older equipment and their e waste. The EPA estimates that as many as 500 million computers e waste will soon become obsolete.
As Akron, OH businesses upgrade existing PCs, more computers and other e waste are finding their way into the waste stream. According to the EPA, over two million tons of electronics waste is discarded each year and goes to U.S. landfills.
Now you have a partner in the computer e waste recycling business who understands your need to safely dispose of your computer and electronic equipment in an environmentally responsible manner.
By promoting reuse - computer recycling and electronic recycling - Forerunner Computer Recycling extends the life of computer equipment and reduce e waste. Recycle your computers, recycle your electronics.
Call Us Now To Easily Dispose and Recycle Your E Waste - Free!

877-478-6611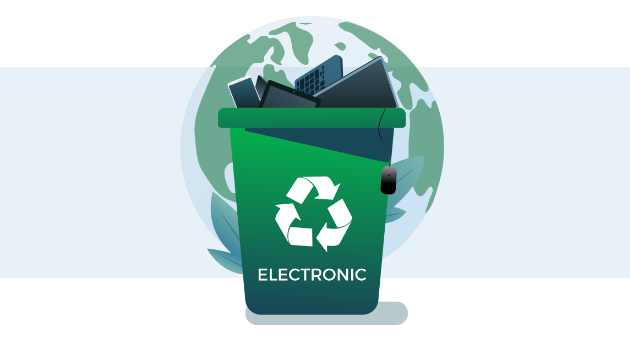 Destroy Your Data Securely
Today, more than ever, Akron, OH companies discarding computer equipment are concerned about identity theft, security compliance, and cyber criminals trying to obtain private information. Simply tossing used computer equipment and hard disks into dumpsters will leave companies vulnerable to unscrupulous individuals searching for credit card numbers, social security numbers, and other valuable data.
Forerunner Recycling, your partner in the computer e waste recycling business, understands the need to safely dispose of computer equipment in a manner that guarantees no data is available for exploitation.
Hard drives are erased using the Department of Defense's DoD 5220.22-M standard, or if necessary, hard drives are physically destroyed. We'll do whatever it takes to ensure your company data does not fall into the wrong hands.
Call For More Information

877-478-6611
Quick City Facts
Akron, OH
Form of Government
The Council - Manager Form
Size of City:
62.41 Square Miles
Yearly Precipitation:
35 inches of rain; 48 inches of snow
Meaning of City Name:
Greek for
Major Tourist Attraction:
National Inventors Hall of Fame
Top Employers:
Summa Health System,
Akron General Health System,
The Goodyear Tire & Rubber Co,
Summit County Government,
Kent State University
Top Industries:
Research & Development, Manufacturing, Healthcare
Akron: Proud City of Invention
As the 5th largest city in Ohio State, Akron boasts a population of 199,110, according to the 2010 census. The city serves as the place of the Summit County, an urban country considered to be the 4th county with a large population in the Ohio State. The city of Akron is conveniently located in the region of Great Lakes, just south of the Lake Erie, which is part of the Little Cuyahoga River. Apart from the fact that the Akron Metropolitan Statistical Area includes Portage and Summit counties, the city is also part of the Cleveland-Akron-Elyria Combined Statistical Area, which is obviously larger than the former. The city of Akron was founded as a village in 1836, and then incorporated as a city in the year 1865. Among its many nicknames, the most popular title given to the city of Akron is the City of Invention.
True enough, there were many things that were invented or founded in such a humble area in the state of Ohio. First of all, Akron is home to the National Inventor's Hall of Fame. This non-profit organization celebrates the various inventors and patent holders who provided life-changing achievements or inventions in the United States of America. It was founded in 1973, and had been inducting inventors for a span of three centuries. The National Inventor's Hall of Fame aims to preserve the legacies for the future generation. Inventure Palace, an interactive museum of cool inventions, is also located in Akron.
Akron is part of many life-changing inventions and legacies, such as the first balloon tire, synthetic rubber tire, rubber-wound golf balls, U.S. space suits, artificial fish bait, ice cream cone, automobile tires, caramel corn, hamburger, commercial tubeless tire and cotton-covered rubber fire hose. Rubber is indeed abundant in the city of Akron, which is why the city is also known as the Rubber Capital of the World in a historical context.
Aside from the inventions, the city of Akron is also considered as the land of beginnings. The city is said to be the birthplace of the U.S. trucking industry. It is also the home of the first established toy company, named the American Marble and Toy Manufacturing company, in the United States, courtesy of Samuel Dyke in 1891. The world-famous brand Quaker Oatmeal cereal company was founded in Akron, as well. In terms of education, Akron also implemented the first ever graded school system in America. The Alcoholics Anonymous, known as an international fellowship that provides mutual aid to alcoholics by sharing experiences, strength and hope is also founded in the city.
Watch our Videos
Forerunner Recycling Video Highlights
Who is Forerunner Recycling?
Business Electronic Recycling
FREE Computer Recycling for Companies
We attempt to remove the financial barrier to recycling computer equipment and recycling electronics. By extracting maximum resale value from the systems we recycle, we can offer free recycling services to most of our clients.