Free Commercial Computer Recycling
We make companies' computer recycling easy, environmentally safe and secure!

877-478-6611
YOUR COMPUTER RECYCLING AND E WASTE RECYCLING ANSWER
... with more than 15 years in the computer e waste recycling field, Forerunner Computer Recycling has given Yonkers, NY companies a responsible option to dispose end of life cycle and surplus computer equipment. All Yonkers, NY based companies face the task of safely disposing of older equipment and their e waste. The EPA estimates that as many as 500 million computers e waste will soon become obsolete.
As Yonkers, NY businesses upgrade existing PCs, more computers and other e waste are finding their way into the waste stream. According to the EPA, over two million tons of electronics waste is discarded each year and goes to U.S. landfills.
Now you have a partner in the computer e waste recycling business who understands your need to safely dispose of your computer and electronic equipment in an environmentally responsible manner.
By promoting reuse - computer recycling and electronic recycling - Forerunner Computer Recycling extends the life of computer equipment and reduce e waste. Recycle your computers, recycle your electronics.
Call Us Now To Easily Dispose and Recycle Your E Waste - Free!

877-478-6611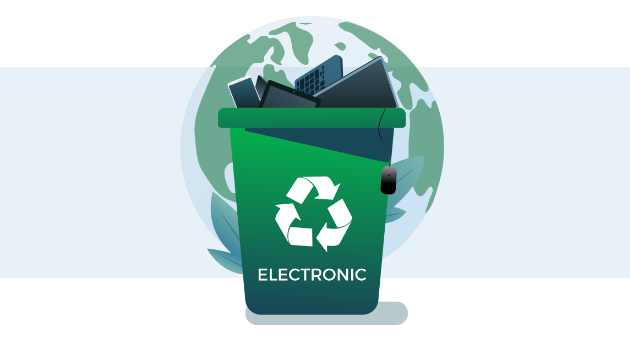 Destroy Your Data Securely
Today, more than ever, Yonkers, NY companies discarding computer equipment are concerned about identity theft, security compliance, and cyber criminals trying to obtain private information. Simply tossing used computer equipment and hard disks into dumpsters will leave companies vulnerable to unscrupulous individuals searching for credit card numbers, social security numbers, and other valuable data.
Forerunner Recycling, your partner in the computer e waste recycling business, understands the need to safely dispose of computer equipment in a manner that guarantees no data is available for exploitation.
Hard drives are erased using the Department of Defense's DoD 5220.22-M standard, or if necessary, hard drives are physically destroyed. We'll do whatever it takes to ensure your company data does not fall into the wrong hands.
Call For More Information

877-478-6611
Quick City Facts
Yonkers, NY
Form of Government
The Strong Mayor - Council Form
Size of City:
18.1 Square Miles
Yearly Precipitation:
52.15 inches
Meaning of City Name:
Landowner Adriaen Van der Donck was known locally as the Jonkheer (etymologically,
Major Tourist Attraction:
Pyramid America
Top Employers:
Mitchell Martin,
JPMorgan Chase,
Mount Sinai Medical Center
Top Industries:
Finance, Health, Manufacturing
Yonkers – An Outdoor and Indoor Haven for Everyone
Yonkers is the fourth most populated city in the state of New York. However, the city is considered the most populous one in the Westchester County with its total population of 195,976 in 2010. The city government is located in downtown Yonkers in an area known as Getty Square. Aside from the city government, there are other establishments in Getty Square like major businesses and non-profit establishments.
The city of Yonkers is home to numerous attractions like the Sam Mill River Daylighting. This tourist site was recreated as its parking lot was removed. The river was uncovered after the site's recreation. Aside from this attraction, the city is also home to the Sherwood House, Hudson River Museum, and the Yonkers Raceway. The Yonkers Raceway is a harness racing track that was renovated. Later on, a clubhouse was added. Major shopping centers are also found in the city of Yonkers. These shopping centers can be found in the Getty Square, the Cross County, the South Broadway, and the Ridge Hill Village.
The city of Yonkers is also packed with a wide variety of cultural, educational and entertainment opportunities. The famous sites in the city include the Andrus Planetarium, the Blue Door Art center, the Community Engagement through the Arts, and the Philipse Manor Hall. Aside from these famous destinations in the city, you can also find the Art Gallery at the Riverfront Library, the YoHo Artist Studios, the Science Barge, and the Yonkers Police Museum in the city. With all these interesting destinations, you can truly enjoy and learn the diverse culture in the city. Moreover, you also get to be entertained from doing the various activities offered in each tourist destination.
The city of Yonkers also offers excellent lifestyle for young professionals, seniors, families and even those people who are just passing through. If you fancy the outdoors, Yonkers has something to offer and a place that would fit your needs and preferences. Outdoor activities that you can do in the city includes boating and kayaking on the Hudson River, hiking along the waterfront esplanade, relaxing at the Untermyer Gardens, and enjoying the city parks. Golfing is also a famous past time while visiting the city. In fact, there are two known golf courses in the city of Yonkers. You can visit the Tibbetts Brook Park, the Dunwoodie Golf Course, Sprain Lake Golf Course, and the Sprain Ridge Park. Indoor activities are also available.
Watch our Videos
Forerunner Recycling Video Highlights
Who is Forerunner Recycling?
Business Electronic Recycling
FREE Computer Recycling for Companies
We attempt to remove the financial barrier to recycling computer equipment and recycling electronics. By extracting maximum resale value from the systems we recycle, we can offer free recycling services to most of our clients.