Free Commercial Computer Recycling
We make companies' computer recycling easy, environmentally safe and secure!

877-478-6611
YOUR COMPUTER RECYCLING AND E WASTE RECYCLING ANSWER
... with more than 15 years in the computer e waste recycling field, Forerunner Computer Recycling has given Wichita Falls, TX companies a responsible option to dispose end of life cycle and surplus computer equipment. All Wichita Falls, TX based companies face the task of safely disposing of older equipment and their e waste. The EPA estimates that as many as 500 million computers e waste will soon become obsolete.
As Wichita Falls, TX businesses upgrade existing PCs, more computers and other e waste are finding their way into the waste stream. According to the EPA, over two million tons of electronics waste is discarded each year and goes to U.S. landfills.
Now you have a partner in the computer e waste recycling business who understands your need to safely dispose of your computer and electronic equipment in an environmentally responsible manner.
By promoting reuse - computer recycling and electronic recycling - Forerunner Computer Recycling extends the life of computer equipment and reduce e waste. Recycle your computers, recycle your electronics.
Call Us Now To Easily Dispose and Recycle Your E Waste - Free!

877-478-6611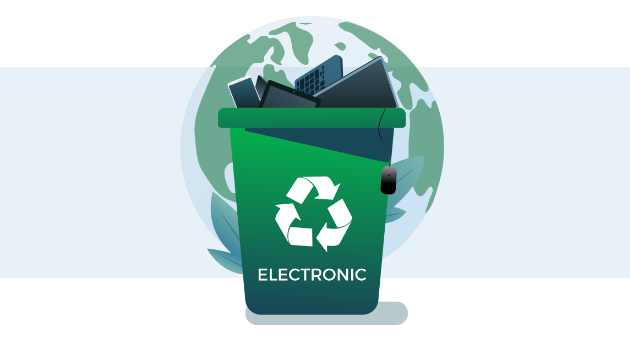 Destroy Your Data Securely
Today, more than ever, Wichita Falls, TX companies discarding computer equipment are concerned about identity theft, security compliance, and cyber criminals trying to obtain private information. Simply tossing used computer equipment and hard disks into dumpsters will leave companies vulnerable to unscrupulous individuals searching for credit card numbers, social security numbers, and other valuable data.
Forerunner Recycling, your partner in the computer e waste recycling business, understands the need to safely dispose of computer equipment in a manner that guarantees no data is available for exploitation.
Hard drives are erased using the Department of Defense's DoD 5220.22-M standard, or if necessary, hard drives are physically destroyed. We'll do whatever it takes to ensure your company data does not fall into the wrong hands.
Call For More Information

877-478-6611
Quick City Facts
Wichita Falls, TX
Form of Government
The Council - Manager Form
Size of City:
70.7 Square Miles
Yearly Precipitation:
28.83 inches of rain, 46.3 inches of snow
Meaning of City Name:
Named after the Falls of Wichita River, the falls were destroyed in a flood in 1886
Major Tourist Attraction:
Railroad Museum
Top Employers:
Sheppard Air Force Base,
Wichita Falls ISD,
North Texas State Hospital,
United Regional Health Care Sys.,
City of Wichita Falls
Top Industries:
Government, Health, Education
Wichita Falls – Home of the Athletes
Wichita Falls is the county seat and a city in the Wichita County in the US state of Texas. In addition, this is also the principal city in the Wichita Falls Metropolitan Area. According to the census made in the year 2010, the city's population count reached 104,553. The estimated population count made the city the 29th most heavily populated cities in the US state of Texas.
Wichita Falls is home to several famous landmarks. The city is home to the Sheppard Air Force Base. In addition, the city is also home to the world's littlest skyscraper, the Newby-McMahon building. This building was built in 1919.
Sports and recreational activities are also plentiful in the city. No matter what your mood is, you will always be able to find something to do in Wichita Falls. The Lake Wichita Park offers hiking and bicycling trails. The trail is a 2.6-mile concrete path that runs from the southernmost top of the Lake Wichita Park towards the dam. Then, this trial resumes northward to the Lucy Park. This next park comes with a playground, multiple picnic areas and a basketball court. In addition, this park comes with two lighted baseball fields and softball fields. An 18-hole golf course and three lighted football fields are also available. Pets are also welcome in this park as this comes with an off leash dog park. Lucy Park, on the other hand, is a 170-acre park that comes with a duck pond, swimming pool, golf course, and playground, log cabin, and picnic areas.
The city of Wichita Falls is home to the Hotter'N Hell Hundred. This event is celebrated annually and this is considered as the largest bicycle ride in the state and in the nation. Aside from this, the city also celebrates many festivals and events all year round.
Sports teams are also big in the city. In fact, the city has been home to several semi-professional sports teams. These teams include the Wichita Falls Drillers. They are a semi-pro football team that has won numerous titles in the league and a championship title. Another team residing in the city is the Wichita Falls Kings or the Wichita Falls Razorbacks. This is a professional basketball team. Aside from these teams, the city is also home to the Wichita Falls Fever, which is a soccer team, Wichita Falls Spudders, a baseball team, Wichita Falls Wildcats, a hockey team, and the Wichita Falls Roughnecks.
Watch our Videos
Forerunner Recycling Video Highlights
Who is Forerunner Recycling?
Business Electronic Recycling
FREE Computer Recycling for Companies
We attempt to remove the financial barrier to recycling computer equipment and recycling electronics. By extracting maximum resale value from the systems we recycle, we can offer free recycling services to most of our clients.