Free Commercial Computer Recycling
We make companies' computer recycling easy, environmentally safe and secure!

877-478-6611
YOUR COMPUTER RECYCLING AND E WASTE RECYCLING ANSWER
... with more than 15 years in the computer e waste recycling field, Forerunner Computer Recycling has given Warren, MI companies a responsible option to dispose end of life cycle and surplus computer equipment. All Warren, MI based companies face the task of safely disposing of older equipment and their e waste. The EPA estimates that as many as 500 million computers e waste will soon become obsolete.
As Warren, MI businesses upgrade existing PCs, more computers and other e waste are finding their way into the waste stream. According to the EPA, over two million tons of electronics waste is discarded each year and goes to U.S. landfills.
Now you have a partner in the computer e waste recycling business who understands your need to safely dispose of your computer and electronic equipment in an environmentally responsible manner.
By promoting reuse - computer recycling and electronic recycling - Forerunner Computer Recycling extends the life of computer equipment and reduce e waste. Recycle your computers, recycle your electronics.
Call Us Now To Easily Dispose and Recycle Your E Waste - Free!

877-478-6611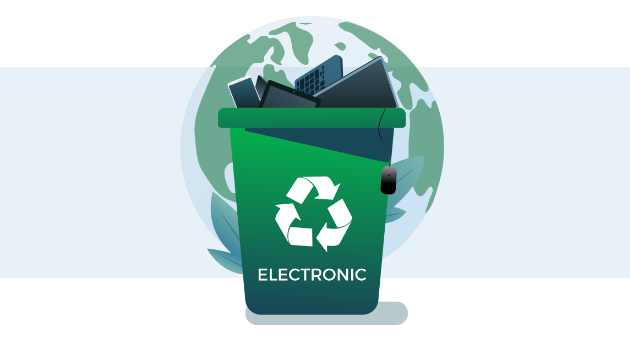 Destroy Your Data Securely
Today, more than ever, Warren, MI companies discarding computer equipment are concerned about identity theft, security compliance, and cyber criminals trying to obtain private information. Simply tossing used computer equipment and hard disks into dumpsters will leave companies vulnerable to unscrupulous individuals searching for credit card numbers, social security numbers, and other valuable data.
Forerunner Recycling, your partner in the computer e waste recycling business, understands the need to safely dispose of computer equipment in a manner that guarantees no data is available for exploitation.
Hard drives are erased using the Department of Defense's DoD 5220.22-M standard, or if necessary, hard drives are physically destroyed. We'll do whatever it takes to ensure your company data does not fall into the wrong hands.
Call For More Information

877-478-6611
Quick City Facts
Warren, MI
Form of Government
The Strong Mayor - Council Form
Size of City:
34.3 Square Miles
Yearly Precipitation:
33.97 inches
Meaning of City Name:
After the Warren Township
Major Tourist Attraction:
Detroit Institute of Arts
Top Employers:
St John Health,
U.S. Army Dental Corps,
IBM
Top Industries:
Health, Government, Technology
A Place to Visit, City of Warren, Michigan
As the center of the business industry, you could expect a progressive economy from Warren, Michigan. It is the third largest city in the state and a home of many huge business investments. Major companies in different industries have committed to supporting the city's developing status. This has paved way for emergence of five star hotels, prestigious universities, excellent restaurants, and more. With all of the amazing rapid developments, this has captured many tourists from all over the world to sneak a peek at the well-developed city of Warren.
The multiple main highways could be one of the reasons why business is booming in the city. It has several roads that connect neighboring cities. From the north, to south, east, and west, it could be travelled in whichever way, which makes it very accessible to progress.
What makes Warren unique among all American cities is the rapid development of its economy despite the huge size of the city. With a doubling population, it does not hinder the government to push through all their development plans, improving more the lives of the people in the municipality. It had grown in population of 179,260 and even until now, it continued to increase, which became the reason that after the Warren Township, it is already qualified to be a city.
The immigrants bring the population blast and these individuals came from different cultures and races. These people came from different continents like the Filipinos who are from Asia, even including different tribes of Chippewa and the American Indians. Many universities, both public and private schools from elementary to tertiary have been operating in the city, which is also the reason of the inhabitants why they stay in the city. Public libraries are also available.
The people residing in the area and tourists from other sides of the world usually visit 24 parks that are situated in different corners of the city. Culture and recreation centers are highlighted in order to entertain the guests in the vicinity. Musical orchestra is held and shopping centers are promoted in order to offer the best accommodations that the city can offer. There are several historical markers like the Detroit Arsenal Tank Plant, which existed during the World War II, General Motors Technical Center, the top existing company in the city, John Theisen House, and more.
There were also notable people who were born in Warren that have been known worldwide because of their individual contributions of their endowed talents and world class skills.
Watch our Videos
Forerunner Recycling Video Highlights
Who is Forerunner Recycling?
Business Electronic Recycling
FREE Computer Recycling for Companies
We attempt to remove the financial barrier to recycling computer equipment and recycling electronics. By extracting maximum resale value from the systems we recycle, we can offer free recycling services to most of our clients.