Free Commercial Computer Recycling
We make companies' computer recycling easy, environmentally safe and secure!

877-478-6611
YOUR COMPUTER RECYCLING AND E WASTE RECYCLING ANSWER
... with more than 15 years in the computer e waste recycling field, Forerunner Computer Recycling has given Visalia, CA companies a responsible option to dispose end of life cycle and surplus computer equipment. All Visalia, CA based companies face the task of safely disposing of older equipment and their e waste. The EPA estimates that as many as 500 million computers e waste will soon become obsolete.
As Visalia, CA businesses upgrade existing PCs, more computers and other e waste are finding their way into the waste stream. According to the EPA, over two million tons of electronics waste is discarded each year and goes to U.S. landfills.
Now you have a partner in the computer e waste recycling business who understands your need to safely dispose of your computer and electronic equipment in an environmentally responsible manner.
By promoting reuse - computer recycling and electronic recycling - Forerunner Computer Recycling extends the life of computer equipment and reduce e waste. Recycle your computers, recycle your electronics.
Call Us Now To Easily Dispose and Recycle Your E Waste - Free!

877-478-6611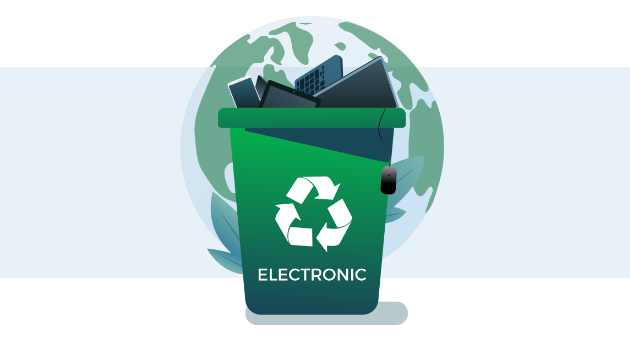 Destroy Your Data Securely
Today, more than ever, Visalia, CA companies discarding computer equipment are concerned about identity theft, security compliance, and cyber criminals trying to obtain private information. Simply tossing used computer equipment and hard disks into dumpsters will leave companies vulnerable to unscrupulous individuals searching for credit card numbers, social security numbers, and other valuable data.
Forerunner Recycling, your partner in the computer e waste recycling business, understands the need to safely dispose of computer equipment in a manner that guarantees no data is available for exploitation.
Hard drives are erased using the Department of Defense's DoD 5220.22-M standard, or if necessary, hard drives are physically destroyed. We'll do whatever it takes to ensure your company data does not fall into the wrong hands.
Call For More Information

877-478-6611
Quick City Facts
Visalia, CA
Form of Government
The Council - Manager Form
Size of City:
28.6 Square Miles
Yearly Precipitation:
11.03 inches
Meaning of City Name:
The first building was a log stockade called Fort Visalia
Major Tourist Attraction:
Mooney Grove Park
Top Employers:
Josten's,
Kawneer,
Visalia Unified School District,
CIGNA Insurance
Top Industries:
Retail Trade, Education, Insurance
Oldest Reigning Beauty of the City of Visalia, California
It is printed in the stories of the past that this city of Visalia is the oldest town that is centrally located in the San Joaquin Valley. What makes the area very captivating to tourists as well as the business investors is the very wonderful panoramic view of the communities in the metropolitan spot. Both man-made and the natural wonders have contributed in the picturesque sights against the backdrop, which is the Sierra Nevada Mountains.
The city has also been the center of agricultural industry, which contributes to its economic progress. Many natural parks have been developed, which make the whole place environment-friendly. Added to these are the several independent cities that surround Visalia, which also plays role in the continued progress and development within the city.
Based on their history, mining was once the most center of economic development because of the gold rush in certain parts of the mountains surrounding the vicinity. It gave the people the sources of their income. Because of the instant boom of the mining industry, there were transient miners who came and took part of the natural resources of the city, but this progress was not materialized and failed. However, there were miners who might have not succeeded with their gold venture, but most of them settled in the city and build their families, which supports the census conducted 2010 that there were many different races of people you can find in Visalia.
This city is a little bit shaky, literally, because it was enclosed in the Pacific Ring of Fire that is why aftershocks are expected to happen. Every year, this place is shaken by 10,000 earthquakes because of the fault lines that exist above and below the ground. The good thing is that from all earthquakes that hit the city, none of them has made history because of major damages. Some of these shakings are not even felt by people.
Because of the high mountain ranges that are engulfing the area, the place is very abundant in flora and fauna species. They have diverse types of plants and animals that came from their low and highlands. The city is also a haven of other bodies of water like the river and falls. Because of these very abundant natural resources, you could see on the official website of the city that the government is promoting and following the high standards and strict compliance for people to protect and preserve their home.
Watch our Videos
Forerunner Recycling Video Highlights
Who is Forerunner Recycling?
Business Electronic Recycling
FREE Computer Recycling for Companies
We attempt to remove the financial barrier to recycling computer equipment and recycling electronics. By extracting maximum resale value from the systems we recycle, we can offer free recycling services to most of our clients.