Free Commercial Computer Recycling
We make companies' computer recycling easy, environmentally safe and secure!

877-478-6611
YOUR COMPUTER RECYCLING AND E WASTE RECYCLING ANSWER
... with more than 15 years in the computer e waste recycling field, Forerunner Computer Recycling has given Vacaville, CA companies a responsible option to dispose end of life cycle and surplus computer equipment. All Vacaville, CA based companies face the task of safely disposing of older equipment and their e waste. The EPA estimates that as many as 500 million computers e waste will soon become obsolete.
As Vacaville, CA businesses upgrade existing PCs, more computers and other e waste are finding their way into the waste stream. According to the EPA, over two million tons of electronics waste is discarded each year and goes to U.S. landfills.
Now you have a partner in the computer e waste recycling business who understands your need to safely dispose of your computer and electronic equipment in an environmentally responsible manner.
By promoting reuse - computer recycling and electronic recycling - Forerunner Computer Recycling extends the life of computer equipment and reduce e waste. Recycle your computers, recycle your electronics.
Call Us Now To Easily Dispose and Recycle Your E Waste - Free!

877-478-6611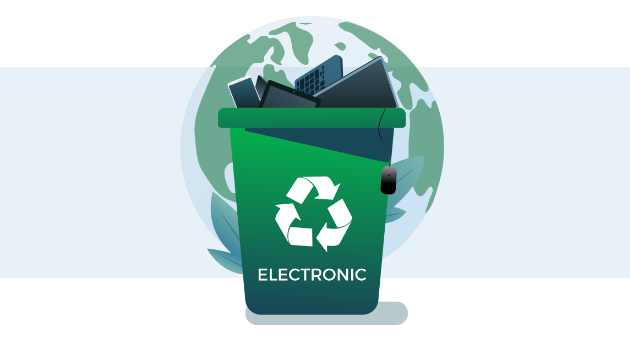 Destroy Your Data Securely
Today, more than ever, Vacaville, CA companies discarding computer equipment are concerned about identity theft, security compliance, and cyber criminals trying to obtain private information. Simply tossing used computer equipment and hard disks into dumpsters will leave companies vulnerable to unscrupulous individuals searching for credit card numbers, social security numbers, and other valuable data.
Forerunner Recycling, your partner in the computer e waste recycling business, understands the need to safely dispose of computer equipment in a manner that guarantees no data is available for exploitation.
Hard drives are erased using the Department of Defense's DoD 5220.22-M standard, or if necessary, hard drives are physically destroyed. We'll do whatever it takes to ensure your company data does not fall into the wrong hands.
Call For More Information

877-478-6611
Quick City Facts
Vacaville, CA
Form of Government
The Council - Manager Form
Size of City:
27.1 Square Miles
Yearly Precipitation:
24.55 inches
Meaning of City Name:
Named after Juan Manuel Vaca
Major Tourist Attraction:
Nut Tree Theme Park
Top Employers:
Northbay Healthcare,
Verizon Wireless,
Staples,
Accountemps,
Cybercoders.com
Top Industries:
Biotechnology, Pharmaceutical
The Early Beginning of Vacaville
Vacaville is a city located within the boundaries of the U.S. state of California. Geographically, it is located within the Solano County, which is part of Northern California. The city of Vacaville is in the middle of two cities, namely, San Francisco and Sacramento, with just a few miles in between. Vacaville has a total area of 28.585 square miles, of which only 0.212 square miles is water while the other 28.373 square miles is land. In terms of population, the city of Vacaville is reported to house a total population of 92, 428 residents as of the year 2010. With this fact, the city of Vacaville is recognized as the 3rd largest city in the Solano County.
In the past, the area of Vacaville was first purchased by a man named William McDaniel. McDaniel had gotten the land from Manuel Vaca, and accepted the deal that one square miles of the total land area will be dedicated to the formation of a township. On December 13 in the year of 1851, the purchase was recorded and the township was created. It was given the name "Vacaville" in memory of the original owner, Manual Vaca. Finally, Vacaville was incorporated into a city in 1892 and has a total of 28.585 square miles within the city's boundaries.
Since its township, the settlers were keen to make use of the land for agricultural purposes. Farming was the main source of livelihood. At one time, the city was even recognized as the state's fresh fruit capital. For many years, Vacaville exports fruits, and sometimes nut products, to the different corners of the United States. The success of agriculture in Vacaville might have been attributed to the recognition of "Nut Tree" a fruit stand situated along the road. Despite its humble beginnings, Nut Tree became a restaurant complex which is known throughout the world for its service and food offered to travelers. The city is a good stopping point for travelers going from Sacramento to San Francisco and vice versa. Nut Tree became an icon after its 70 years of service to the locals and tourists alike.
The city of Vacaville had a colorful past of 150 historical years. Its roots may even be traced from the early days of European adventurers and land pioneers. The city might have undergone change in the recent generations, but it still honors the traditions of the old settlers.
Watch our Videos
Forerunner Recycling Video Highlights
Who is Forerunner Recycling?
Business Electronic Recycling
FREE Computer Recycling for Companies
We attempt to remove the financial barrier to recycling computer equipment and recycling electronics. By extracting maximum resale value from the systems we recycle, we can offer free recycling services to most of our clients.