Free Commercial Computer Recycling
We make companies' computer recycling easy, environmentally safe and secure!

877-478-6611
YOUR COMPUTER RECYCLING AND E WASTE RECYCLING ANSWER
... with more than 15 years in the computer e waste recycling field, Forerunner Computer Recycling has given Sunrise, FL companies a responsible option to dispose end of life cycle and surplus computer equipment. All Sunrise, FL based companies face the task of safely disposing of older equipment and their e waste. The EPA estimates that as many as 500 million computers e waste will soon become obsolete.
As Sunrise, FL businesses upgrade existing PCs, more computers and other e waste are finding their way into the waste stream. According to the EPA, over two million tons of electronics waste is discarded each year and goes to U.S. landfills.
Now you have a partner in the computer e waste recycling business who understands your need to safely dispose of your computer and electronic equipment in an environmentally responsible manner.
By promoting reuse - computer recycling and electronic recycling - Forerunner Computer Recycling extends the life of computer equipment and reduce e waste. Recycle your computers, recycle your electronics.
Call Us Now To Easily Dispose and Recycle Your E Waste - Free!

877-478-6611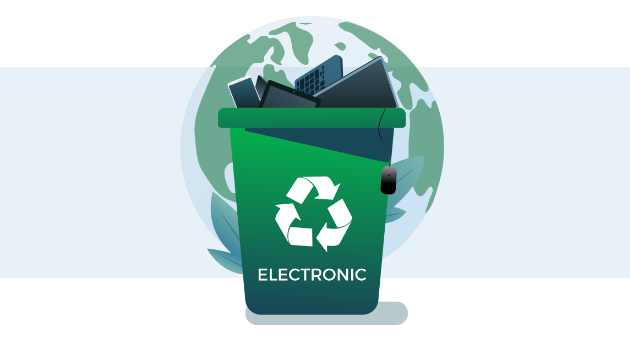 Destroy Your Data Securely
Today, more than ever, Sunrise, FL companies discarding computer equipment are concerned about identity theft, security compliance, and cyber criminals trying to obtain private information. Simply tossing used computer equipment and hard disks into dumpsters will leave companies vulnerable to unscrupulous individuals searching for credit card numbers, social security numbers, and other valuable data.
Forerunner Recycling, your partner in the computer e waste recycling business, understands the need to safely dispose of computer equipment in a manner that guarantees no data is available for exploitation.
Hard drives are erased using the Department of Defense's DoD 5220.22-M standard, or if necessary, hard drives are physically destroyed. We'll do whatever it takes to ensure your company data does not fall into the wrong hands.
Call For More Information

877-478-6611
Quick City Facts
Sunrise, FL
Form of Government
The Council - Manager Form
Size of City:
18.2 Square Miles
Yearly Precipitation:
64.19 inches
Major Tourist Attraction:
Young At Art Children's Museum
Top Employers:
Broward Health,
Tenet Healthcare,
Blockbuster Inc. ,
Kaplan Higher Education
Top Industries:
Tourism, Health, Education
Sunrise City: The Rise of an Abundant Culture
Sunrise city is located at the center of the South, in Broward Country, Florida, the mid-city that can be traced from the third largest country of the world, the United States of America. It is a place called to be the most tourist-friendly city of the tri-county of Palm Beach, Broward, and Miami-Dade. The urban center is renowned for the place of multicultural shopping malls, restaurants, and entertainment's spot. The metropolis is an environmental advocate who appreciates nature. In fact, the locale has ultramodern corporate headquarters that served for the welfare of the environment. The city is next to Everglades Conversation Area and Water Area, and they treasure as part of the Sunrise' essential features. Aside from that, the central location of the city ignites more people. It is minutes away from Ft. Laudedale's beaches, and an hour from the city of Miami and the famous Palm Beach.
The city is also an accessible place be bound by aircraft like I-75, I-595, and the Sawgrass Expressway. It consists of three large international airports, two deep-water harbor, and quite a great deal of functional traffic and main roads. The City of Sunrise has its own cultural and recreational facilities laid on the ground of the Civic Center Complex. The gigantic center is filled with Theatre and Art gallery, The Grand Ballroom and Banquet Hall, Athletic Club, and Aquatic's Complex. These are the places that served as the evening and morning hangout of the people in the city. The city is a home for travelers, with 14 Sunrise-area hotels and resorts. Multifunctional hotels like four-star Double Tree Hotel and Holiday Inn Hotel and Suits are ready for business and convention travelers. Outdoor recreational spots are also available. The Sawgrass Sanctuary, Sunrise Tennis Club, and Seven Bridges at Spring Tree Golf Club are among the best destinations. The Sawgrass Mills Mall is the top and the largest destination for dining, shopping, and entertainment destination.
The city of Sunrise hosts special events and festivals that become the center of attractions of tourist from all ages. The city's biggest festivals are the Cultural Festival, Earth Day Festival, Woodstock Arts & Crafts Festival, and the Fall Harvest Festival. These are fun activities that come in colorful theme. Aside from that, special events such as Fourth of July Parade & Fireworks, Jingle Bell Jog, Memorial Day Ceremony, "Sunrise and Sunset" Concert Series, and Remembrance Ceremony marked the important events of the city. Today, Sunrise City is known to be largest leading commerce of the county. It pulled over thousands of visitors until now.
Watch our Videos
Forerunner Recycling Video Highlights
Who is Forerunner Recycling?
Business Electronic Recycling
FREE Computer Recycling for Companies
We attempt to remove the financial barrier to recycling computer equipment and recycling electronics. By extracting maximum resale value from the systems we recycle, we can offer free recycling services to most of our clients.