Free Commercial Computer Recycling
We make companies' computer recycling easy, environmentally safe and secure!

877-478-6611
YOUR COMPUTER RECYCLING AND E WASTE RECYCLING ANSWER
... with more than 15 years in the computer e waste recycling field, Forerunner Computer Recycling has given Sunnyvale, CA companies a responsible option to dispose end of life cycle and surplus computer equipment. All Sunnyvale, CA based companies face the task of safely disposing of older equipment and their e waste. The EPA estimates that as many as 500 million computers e waste will soon become obsolete.
As Sunnyvale, CA businesses upgrade existing PCs, more computers and other e waste are finding their way into the waste stream. According to the EPA, over two million tons of electronics waste is discarded each year and goes to U.S. landfills.
Now you have a partner in the computer e waste recycling business who understands your need to safely dispose of your computer and electronic equipment in an environmentally responsible manner.
By promoting reuse - computer recycling and electronic recycling - Forerunner Computer Recycling extends the life of computer equipment and reduce e waste. Recycle your computers, recycle your electronics.
Call Us Now To Easily Dispose and Recycle Your E Waste - Free!

877-478-6611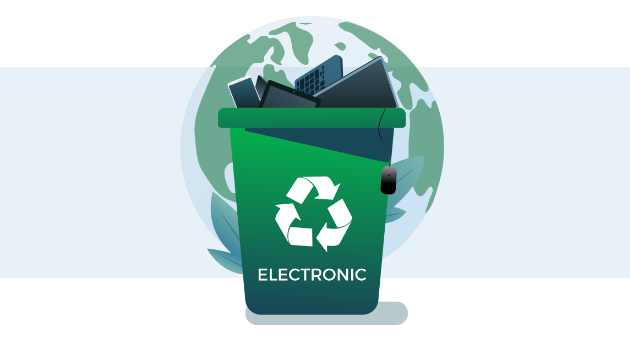 Destroy Your Data Securely
Today, more than ever, Sunnyvale, CA companies discarding computer equipment are concerned about identity theft, security compliance, and cyber criminals trying to obtain private information. Simply tossing used computer equipment and hard disks into dumpsters will leave companies vulnerable to unscrupulous individuals searching for credit card numbers, social security numbers, and other valuable data.
Forerunner Recycling, your partner in the computer e waste recycling business, understands the need to safely dispose of computer equipment in a manner that guarantees no data is available for exploitation.
Hard drives are erased using the Department of Defense's DoD 5220.22-M standard, or if necessary, hard drives are physically destroyed. We'll do whatever it takes to ensure your company data does not fall into the wrong hands.
Call For More Information

877-478-6611
Quick City Facts
Sunnyvale, CA
Form of Government
The Council - Manager Form
Size of City:
21.9 Square Miles
Yearly Precipitation:
15.08 inches
Meaning of City Name:
Named Beautiful Murphy. In 1901, the residents of Murphy were informed they could not use the names Encinal or Murphy for their post office. They decided to use the name Sunnyvale for the name of their town.
Major Tourist Attraction:
Lace Museum
Top Employers:
Lockheed Martin Space Systems,
Yahoo, Inc.,
Lockheed Martin Technical Operations,
Juniper Networks,
Network Appliance, Inc.
Top Industries:
Aerospace, Technology, Education
Sunnyvale's Growing Economy
The city of Sunnyvale is located in the Santa Clara County in the US state of California. The city is considered one of the main cities that comprise Silicon Valley in the San Francisco Bay Area. According to the census, the city of Sunnyvale is the seventh most heavily populated city in San Francisco Bay Area.
The city's economy is rapidly growing and developing as more and more high tech companies make the city their home. One of the high tech companies based on the city include Applied Micro, Ariba, Yahoo, Spansion, Net App, AMD, Fortinet, and Juniper Networks. In addition, the city of Sunnyvale is also home to various defense companies. Major facilities in the city include Lockheed Martin, Honeywell, Spirent, Finisar, and Northrop Grumman Electronic Systems. The Onizuka Air Force Station is also based in the city. In fact, the station's memorial building is locally referred to as the Blue Cube.
Sunnyvale invests in training the officials of public safety. In fact, the city is one of the few cities in the US that have a single unified Department of Public Safety. All personnel in the department are trained as police officers, EMTs and firefighters, so they will be able to respond to any emergency in any of the three distinct roles.
The city of Sunnyvale is not only big when it comes to economy, as this city has many tourist attractions that entice both American locals and foreign tourists. The city is home to the Sunnyvale Historical Museum. This is a free local history museum and this museum highlights the city's rich canning, agricultural and technological past. The Orchard Heritage Park is another famous attraction in the city. This regional agricultural history museum highlights farm equipment.
The city of Sunnyvale also has a skate park. The park is free to the public. The park features bunny slopes of skate dishes for beginner skaters and 9-foot vertical drop with a deep bowl structure for the pro skaters. Helmets are in effect in this park. However, the park is not supervised.
Dance performances are also big in the city of Sunnyvale. Various shows highlight different kinds of dances. In fact, at one time, Tibetan performers were featured and they were trained at the Tibetan Institute of Performing Arts located in Dharamsala, India. Concerts in the Park are also common in the city. Tunes from the past serenade a large audience during these concert events.
Watch our Videos
Forerunner Recycling Video Highlights
Who is Forerunner Recycling?
Business Electronic Recycling
FREE Computer Recycling for Companies
We attempt to remove the financial barrier to recycling computer equipment and recycling electronics. By extracting maximum resale value from the systems we recycle, we can offer free recycling services to most of our clients.