Free Commercial Computer Recycling
We make companies' computer recycling easy, environmentally safe and secure!

877-478-6611
YOUR COMPUTER RECYCLING AND E WASTE RECYCLING ANSWER
... with more than 15 years in the computer e waste recycling field, Forerunner Computer Recycling has given St Paul, MN companies a responsible option to dispose end of life cycle and surplus computer equipment. All St Paul, MN based companies face the task of safely disposing of older equipment and their e waste. The EPA estimates that as many as 500 million computers e waste will soon become obsolete.
As St Paul, MN businesses upgrade existing PCs, more computers and other e waste are finding their way into the waste stream. According to the EPA, over two million tons of electronics waste is discarded each year and goes to U.S. landfills.
Now you have a partner in the computer e waste recycling business who understands your need to safely dispose of your computer and electronic equipment in an environmentally responsible manner.
By promoting reuse - computer recycling and electronic recycling - Forerunner Computer Recycling extends the life of computer equipment and reduce e waste. Recycle your computers, recycle your electronics.
Call Us Now To Easily Dispose and Recycle Your E Waste - Free!

877-478-6611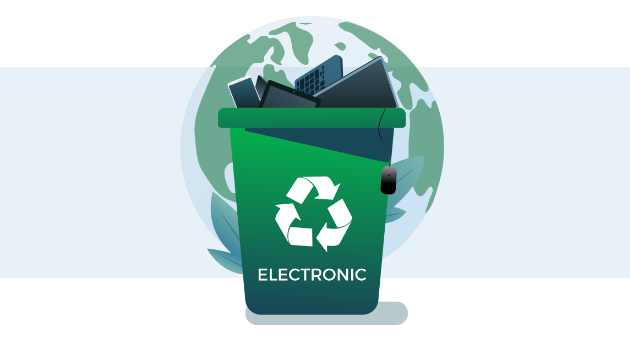 Destroy Your Data Securely
Today, more than ever, St Paul, MN companies discarding computer equipment are concerned about identity theft, security compliance, and cyber criminals trying to obtain private information. Simply tossing used computer equipment and hard disks into dumpsters will leave companies vulnerable to unscrupulous individuals searching for credit card numbers, social security numbers, and other valuable data.
Forerunner Recycling, your partner in the computer e waste recycling business, understands the need to safely dispose of computer equipment in a manner that guarantees no data is available for exploitation.
Hard drives are erased using the Department of Defense's DoD 5220.22-M standard, or if necessary, hard drives are physically destroyed. We'll do whatever it takes to ensure your company data does not fall into the wrong hands.
Call For More Information

877-478-6611
Quick City Facts
St Paul, MN
Form of Government
The Strong Mayor - Council Form
Size of City:
53 Square Miles
Yearly Precipitation:
26.36 inches
Meaning of City Name:
Galtier named a log chapel in Pig's Eye after his patron saint, Saint Paul.
Major Tourist Attraction:
Como Park Zoo and Conservatory
Top Employers:
University of Minnesota,
U.S. Government,
State of Minnesota,
3M CO - physicians' and surgeons' equipment,
Fairview University Medical Center
Top Industries:
Services, Trade, Manufacturing
Experience History, Arts and Music in St Paul
The city of St Paul is the capital of the state of Minnesota. This is also the second on the list of most heavily populated cities in the state. In fact, in 2012, the population of the city has reached an estimate of 290,770. This city is the county seat of the Ramsey County.
The city was initially founded as a transportation and trading center. Eventually, the city of St Paul in Minnesota rose to prominences. It was then named as the capital of Minnesota in the year 1849. Even though, Minneapolis is more known in the national scene, the city of St. Paul is home to the state government as well as other important institutions. The city is home to the Xcel Energy Center, Minnesota Wild and the Science Museum of Minnesota. The city is a business hub of the Upper Midwest, where notable companies like Ecolab are based.
There are several festivals and events celebrated in the city. During the winter months, the city is host to the St Paul Winter Carnival. This event has been a tradition since 1886. This event highlights ice sculpting, winter food, treasure hunt, and an ice palace. The Japanese Garden and the Como Zoo & Conservatory are also popular among locals and tourists year round. The landmark center located in downtown St Paul hosts a wide array of arts and cultural events and organizations. There are also notable recreational sites in the city. The sites include the Battle Creek Park, Indian Mounds Park, Harriet Island Regional Park, Wabasha Street Caves, Lake Phalen, Highland Park, Lake Como, and Rice Park. Museums are also popular in the city. Some of these museums include the Children's Museum, Museum of American Art, Goldstein Museum of Design, and the Museum of Musical Instruments.
There are also notable people who stayed in the city. In fact, St Paul is the birthplace of Charles M Schulz, who is a famous cartoonist. He is the cartoonist of the hit characters in Peanuts. The other notable residents of St Paul include the famous playwright August Wilson, photographer John Vachon, and painter Leroy Neiman.
Theater productions are also big in the city of St Paul. The city is home to the Ordway Center for the Performing Arts, which hosts several theater productions. The center's founding tenant is the Minnesota Opera. The city's convention center is River Center. This is attaché to the Xcel Energy Center. The city is also home to the St Paul Chamber Orchestra. This is the only full time professional chamber orchestra in the nation.
Watch our Videos
Forerunner Recycling Video Highlights
Who is Forerunner Recycling?
Business Electronic Recycling
FREE Computer Recycling for Companies
We attempt to remove the financial barrier to recycling computer equipment and recycling electronics. By extracting maximum resale value from the systems we recycle, we can offer free recycling services to most of our clients.