Free Commercial Computer Recycling
We make companies' computer recycling easy, environmentally safe and secure!

877-478-6611
YOUR COMPUTER RECYCLING AND E WASTE RECYCLING ANSWER
... with more than 15 years in the computer e waste recycling field, Forerunner Computer Recycling has given Spokane, WA companies a responsible option to dispose end of life cycle and surplus computer equipment. All Spokane, WA based companies face the task of safely disposing of older equipment and their e waste. The EPA estimates that as many as 500 million computers e waste will soon become obsolete.
As Spokane, WA businesses upgrade existing PCs, more computers and other e waste are finding their way into the waste stream. According to the EPA, over two million tons of electronics waste is discarded each year and goes to U.S. landfills.
Now you have a partner in the computer e waste recycling business who understands your need to safely dispose of your computer and electronic equipment in an environmentally responsible manner.
By promoting reuse - computer recycling and electronic recycling - Forerunner Computer Recycling extends the life of computer equipment and reduce e waste. Recycle your computers, recycle your electronics.
Call Us Now To Easily Dispose and Recycle Your E Waste - Free!

877-478-6611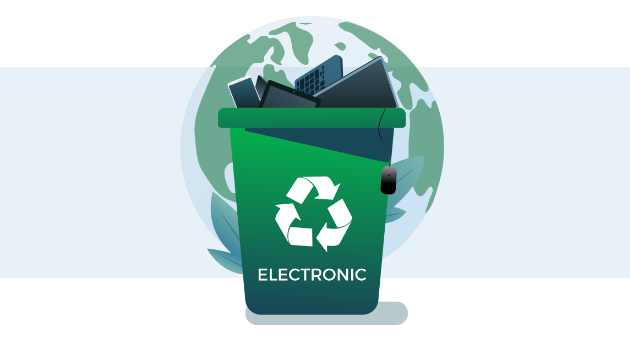 Destroy Your Data Securely
Today, more than ever, Spokane, WA companies discarding computer equipment are concerned about identity theft, security compliance, and cyber criminals trying to obtain private information. Simply tossing used computer equipment and hard disks into dumpsters will leave companies vulnerable to unscrupulous individuals searching for credit card numbers, social security numbers, and other valuable data.
Forerunner Recycling, your partner in the computer e waste recycling business, understands the need to safely dispose of computer equipment in a manner that guarantees no data is available for exploitation.
Hard drives are erased using the Department of Defense's DoD 5220.22-M standard, or if necessary, hard drives are physically destroyed. We'll do whatever it takes to ensure your company data does not fall into the wrong hands.
Call For More Information

877-478-6611
Quick City Facts
Spokane, WA
Form of Government
The Strong Mayor - Council Form
Size of City:
58 Square Miles
Yearly Precipitation:
16.5 inches
Elevation
Ranges from 1,898 to 2,356 Feet
Meaning of City Name:
The city's name is drawn from the Native American tribe known as the Spokane, which means
Major Tourist Attraction:
Mount Spokane
Top Employers:
State of Washington,
Fairchild Air Force Base,
U.S. Government,
Spokane Public Schools,
Sacred Heart Medical Center
Top Industries:
Services, Manufacturing, Health Care
Spokane – The Lilac City
Spokane is a city in the Northwestern United States in Washington State. This vibrant city is a gateway to the American west. Even before, Spokane has stood still as a destination city that is endowed with natural beauty. The city offers several interesting and exciting adventures for the American locals and foreign tourists.
The city of Spokane is the largest city of the Spokane County. Moreover, this is also the metropolitan center and county seat of the Inland Northwest region. According to the Census conducted in 2010, Spokane is second in rank as the largest city in Washington. Historically, the Spokane area is one of the most productive mining regions in North America. Its economy has been traditionally based on the area's rich natural resources since the area is the center for agriculture, mining and timber. However, the economy of the city eventually diversified to include other industries like biotech and high-tech sectors.
The city was settled in 1871 and it was officially incorporated in 1881. The city got its name from the name of an American Indian tribe. Spokane means 'Children of the Sun.' The city's official nickname is 'Lilac City.' The city is named after the flowers that flourished in the area since the early 20th century.
The city of Spokane has many entertainment venues that will surely interest both the locals and the tourists. For instance, local and tourist who fancy living history and Native American art can visit the Northwest Museum of Art and Culture. Spokane is also home to the Mobius Science Center and the Mobius Kid's Museum. These museums offer new as well as innovative ways to learn about engineering, science, math, technology, arts and culture. Aside from this, locals and tourist swarm the downtown area during first Fridays when featured artists and musicians take over the scene to entertain. Visual and performing arts are common in the city. In fact, the city offers a wide array of musical performances that cater to a variety of interests. The city is home to the Spokane Symphony Orchestra.
If you fancy outdoor adventure, Spokane has something interesting to offer as well. The area is influenced by its geographical location and four-season climate. The city offers recreational adventures like swimming, rafting, boating, and fishing in its dozens of rivers and lakes. If you are more of a height lover, mountain adventures like biking, hiking and sightseeing are also offered.
Watch our Videos
Forerunner Recycling Video Highlights
Who is Forerunner Recycling?
Business Electronic Recycling
FREE Computer Recycling for Companies
We attempt to remove the financial barrier to recycling computer equipment and recycling electronics. By extracting maximum resale value from the systems we recycle, we can offer free recycling services to most of our clients.