Free Commercial Computer Recycling
We make companies' computer recycling easy, environmentally safe and secure!

877-478-6611
YOUR COMPUTER RECYCLING AND E WASTE RECYCLING ANSWER
... with more than 15 years in the computer e waste recycling field, Forerunner Computer Recycling has given Santa Rosa, CA companies a responsible option to dispose end of life cycle and surplus computer equipment. All Santa Rosa, CA based companies face the task of safely disposing of older equipment and their e waste. The EPA estimates that as many as 500 million computers e waste will soon become obsolete.
As Santa Rosa, CA businesses upgrade existing PCs, more computers and other e waste are finding their way into the waste stream. According to the EPA, over two million tons of electronics waste is discarded each year and goes to U.S. landfills.
Now you have a partner in the computer e waste recycling business who understands your need to safely dispose of your computer and electronic equipment in an environmentally responsible manner.
By promoting reuse - computer recycling and electronic recycling - Forerunner Computer Recycling extends the life of computer equipment and reduce e waste. Recycle your computers, recycle your electronics.
Call Us Now To Easily Dispose and Recycle Your E Waste - Free!

877-478-6611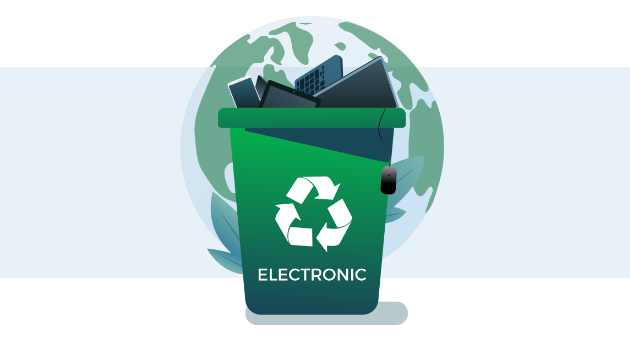 Destroy Your Data Securely
Today, more than ever, Santa Rosa, CA companies discarding computer equipment are concerned about identity theft, security compliance, and cyber criminals trying to obtain private information. Simply tossing used computer equipment and hard disks into dumpsters will leave companies vulnerable to unscrupulous individuals searching for credit card numbers, social security numbers, and other valuable data.
Forerunner Recycling, your partner in the computer e waste recycling business, understands the need to safely dispose of computer equipment in a manner that guarantees no data is available for exploitation.
Hard drives are erased using the Department of Defense's DoD 5220.22-M standard, or if necessary, hard drives are physically destroyed. We'll do whatever it takes to ensure your company data does not fall into the wrong hands.
Call For More Information

877-478-6611
Quick City Facts
Santa Rosa, CA
Form of Government
The Council - Manager Form
Size of City:
40.1 Square Miles
Yearly Precipitation:
31.01 inches
Meaning of City Name:
During the Mexican period, the family of Dona Maria Carrillo built an adobe house on their land grant, the Rancho Cabeza de Santa Rosa, just east of what later became downtown Santa Rosa
Major Tourist Attraction:
Safari West Wildlife Preserve & Tent Camp
Top Employers:
City of Santa Rosa,
County of Sonoma,
Santa Rosa City Schools,
Santa Rosa Junior College,
State of California
Top Industries:
Government, Education, Services
Santa Rosa – The City Designed for Living
For many years, the city used the slogan 'The City Designed for Living.' It was later changed to a new slogan, 'California's Cornucopia.' The city has many things to offer to its residents and visitors. So, what makes Santa Rosa a cut above the rest?
Santa Rosa is the county seat of the Sonoma County in the state of California. The city is the largest in California's Wine Country, North Bay and North Coast. Moreover, the city ranks fifth in the list of heavily populated cities in the San Francisco Bay area.
Santa Rosa is proud of its rich nature and wildlife. In fact, the city's principal wildlife corridors of the Santa Rosa Creek flow right into town. You get to see birds like snowy egrets, black horned herons, great egrets and great blue herons nesting in the trees along the Santa Rosa Creek, median strip on the West Ninth Street and in downtown Santa Rosa. You can spot deer roaming around the neighborhoods in the eastern hills and in town around the areas of Franklin Avenue and McDonald. Wild turkeys also roam some areas in town. Even mountains lions can be occasionally seen within the limits of the city. Opossums and raccoons are common sights within the city. In the rural areas, foxes and rabbits are frequently observed.
Vineyards are also common in Santa Rosa. While the extensive vineyards are within the Russian River, Alexander and Sonoma Valleys, the city is located at the northwestern gate to the famous Wine Country. There are several vineyards and wineries nearby.
There are many local attractions in Santa Rosa as well. One of these local attractions is the Charles Schulz Research Center and Museum. This is located on the corner of Hardies Lane and West Steele Lane. This is next to the famous Snoopy's Home Ice or the Redwood Empire Ice Arena. The Prince Memorial Greenway in Santa Rosa is also famous. This is a pedestrian and bicycle path through downtown Santa Rosa.
Santa Rosa is also home to the Sonoma County Museum, Annadel State Park and the Spring Lake Regional Park. Santa Rosa also has the Railroad Square. This is popular among tourists and locals as this offers numerous historic commercial buildings in Santa Rosa. Santa Rosa is also famous for its colorful parades and festivals. One of the must see annual events s the Luther Burbank Rose Festival and Parade.
Watch our Videos
Forerunner Recycling Video Highlights
Who is Forerunner Recycling?
Business Electronic Recycling
FREE Computer Recycling for Companies
We attempt to remove the financial barrier to recycling computer equipment and recycling electronics. By extracting maximum resale value from the systems we recycle, we can offer free recycling services to most of our clients.