Free Commercial Computer Recycling
We make companies' computer recycling easy, environmentally safe and secure!

877-478-6611
YOUR COMPUTER RECYCLING AND E WASTE RECYCLING ANSWER
... with more than 15 years in the computer e waste recycling field, Forerunner Computer Recycling has given Sandy, UT companies a responsible option to dispose end of life cycle and surplus computer equipment. All Sandy, UT based companies face the task of safely disposing of older equipment and their e waste. The EPA estimates that as many as 500 million computers e waste will soon become obsolete.
As Sandy, UT businesses upgrade existing PCs, more computers and other e waste are finding their way into the waste stream. According to the EPA, over two million tons of electronics waste is discarded each year and goes to U.S. landfills.
Now you have a partner in the computer e waste recycling business who understands your need to safely dispose of your computer and electronic equipment in an environmentally responsible manner.
By promoting reuse - computer recycling and electronic recycling - Forerunner Computer Recycling extends the life of computer equipment and reduce e waste. Recycle your computers, recycle your electronics.
Call Us Now To Easily Dispose and Recycle Your E Waste - Free!

877-478-6611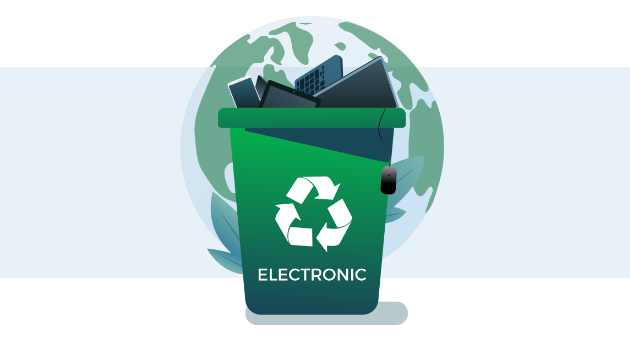 Destroy Your Data Securely
Today, more than ever, Sandy, UT companies discarding computer equipment are concerned about identity theft, security compliance, and cyber criminals trying to obtain private information. Simply tossing used computer equipment and hard disks into dumpsters will leave companies vulnerable to unscrupulous individuals searching for credit card numbers, social security numbers, and other valuable data.
Forerunner Recycling, your partner in the computer e waste recycling business, understands the need to safely dispose of computer equipment in a manner that guarantees no data is available for exploitation.
Hard drives are erased using the Department of Defense's DoD 5220.22-M standard, or if necessary, hard drives are physically destroyed. We'll do whatever it takes to ensure your company data does not fall into the wrong hands.
Call For More Information

877-478-6611
Quick City Facts
Sandy, UT
Form of Government
The Strong Mayor - Council Form
Size of City:
22.3 Square Miles
Yearly Precipitation:
26.19 inches
Meaning of City Name:
Brigham Young named Sandy City in 1873 for its thirsty soil
Major Tourist Attraction:
Sandy Museum
Top Employers:
Becton Dickinson,
ACS Business Processing ,
Alta View Hospital,
Jordan Commons,
Wal Mart Stores
Top Industries:
Manufacturing, Health, Retail Trade
Enjoy Sandy City with Your Family
Sandy or Sandy City is a city in the Salt Lake County in the state of Utah. In 2010, Sandy was the sixth largest city in the state of Utah. Sandy offers many exciting recreational facilities that are perfect for you and your family. You can definitely enjoy Sandy City as you tour the entire city.
If you fancy shopping, you can take your family to the South Towne Center shopping mall in Sandy. This shopping center features a beautiful indoor carousel, which sets the tone of this shopping center. This shopping center is the largest one in Utah. Department stores like Mervy's, JC Penny, and Dillard's anchor the South Towne Center shopping center. There are also adjacent stores in this shopping center like Pier One and Barnes & Noble. If you are visiting Sandy for the first time, you can shop at Vi's Hallmark for some Utah souvenirs. This shopping center is family oriented as this comes with family restrooms, nursing rooms and child bathrooms.
You and your family can also enjoy what Sandy has to offer by visiting the Sandy Amphitheater. The Amphitheater offers a panoramic view that overlooks the splendid beauty of Salt Lake Valley. This is the perfect place to spend a quiet evening out complete with melodious music. The Amphitheater displays soulful music from the Youth Choir, the Utah Symphony or any music band. The Amphitheater can even be rented for corporate or private events.
Dining is also exceptional in Sandy. For instance, a favorite among locals and tourists is the Olive Garden. Olive Garden serves authentic Italian cuisine. They have a signature bread sticks and several sumptuous menu options. They also offer exotic menu items like chicken dishes, salmon and innovative pizzas. Olive Garden also serves meals for health conscious individuals. Desserts in Olive Garden are also something to try out.
Living Planet Aquarium in Sandy is another perfect place for you and your family. Living Planet Aquarium aims to inspire people to explore, learn, and discover the diverse ecosystem of the Earth. This excellent aquarium engages as well as educates people about the global system through highlighting the Earth's ecosystems. Living Planet Aquarium offers many fun filled activities that you and your children can enjoy. You can see many things and learn various concepts about the ecosystems in this place. In fact, the aquarium has four main exhibits. The exhibits include Journey to South America, Antarctic Adventure, Discover Utah and Ocean Explorer.
Watch our Videos
Forerunner Recycling Video Highlights
Who is Forerunner Recycling?
Business Electronic Recycling
FREE Computer Recycling for Companies
We attempt to remove the financial barrier to recycling computer equipment and recycling electronics. By extracting maximum resale value from the systems we recycle, we can offer free recycling services to most of our clients.