Free Commercial Computer Recycling
We make companies' computer recycling easy, environmentally safe and secure!

877-478-6611
YOUR COMPUTER RECYCLING AND E WASTE RECYCLING ANSWER
... with more than 15 years in the computer e waste recycling field, Forerunner Computer Recycling has given San Mateo, CA companies a responsible option to dispose end of life cycle and surplus computer equipment. All San Mateo, CA based companies face the task of safely disposing of older equipment and their e waste. The EPA estimates that as many as 500 million computers e waste will soon become obsolete.
As San Mateo, CA businesses upgrade existing PCs, more computers and other e waste are finding their way into the waste stream. According to the EPA, over two million tons of electronics waste is discarded each year and goes to U.S. landfills.
Now you have a partner in the computer e waste recycling business who understands your need to safely dispose of your computer and electronic equipment in an environmentally responsible manner.
By promoting reuse - computer recycling and electronic recycling - Forerunner Computer Recycling extends the life of computer equipment and reduce e waste. Recycle your computers, recycle your electronics.
Call Us Now To Easily Dispose and Recycle Your E Waste - Free!

877-478-6611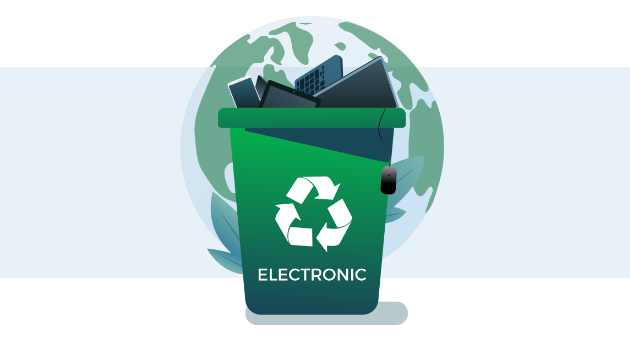 Destroy Your Data Securely
Today, more than ever, San Mateo, CA companies discarding computer equipment are concerned about identity theft, security compliance, and cyber criminals trying to obtain private information. Simply tossing used computer equipment and hard disks into dumpsters will leave companies vulnerable to unscrupulous individuals searching for credit card numbers, social security numbers, and other valuable data.
Forerunner Recycling, your partner in the computer e waste recycling business, understands the need to safely dispose of computer equipment in a manner that guarantees no data is available for exploitation.
Hard drives are erased using the Department of Defense's DoD 5220.22-M standard, or if necessary, hard drives are physically destroyed. We'll do whatever it takes to ensure your company data does not fall into the wrong hands.
Call For More Information

877-478-6611
Quick City Facts
San Mateo, CA
Form of Government
The Council - Manager Form
Size of City:
12.2 Square Miles
Yearly Precipitation:
23.35 inches
Meaning of City Name:
Spanish for Saint Matthew
Major Tourist Attraction:
San Mateo County Historical Museum
Top Employers:
United Airlines Airline,
Oracle Corporation Software,
County of San Mateo Government,
Genentech Inc. Biotechnology,
Siebel Systems
Top Industries:
Agriculture, Government, Services
Explore the Wonders of San Mateo
San Mateo is a city in the San Mateo County in California. The city was incorporated in 1894. The city is highly accessible as this is twenty minutes away from San Francisco and thirty minutes away from San Jose by car.
San Mateo offers a lot of exciting and interesting sights and activities to do. You can explore the wonders of San Mateo for free. There are several ways on how you can do this. For instance, you can visit the three libraries in San Mateo. These libraries include the Hillsdale Library, the Marina Library, and the Main Library. These three libraries are part of the Peninsula Library System. The Main Library consists of a vast collection of books, exceptional architectural style and technologically advanced features.
Aside from the libraries in San Mateo, there are many prominent places in the city that are frequented by both the locals and the tourists. One of these places is the San Mateo Performing Arts Center. This is one of the largest theaters outside of San Francisco area. In addition, San Mateo is also home to the famed shopping centers, Hillsdale and Bridgepointe shopping centers.
San Mateo operates and maintains more than 15 parks that are strategically scattered throughout the city. The city's main park is Central Park. This park hosts several community park functions which are open to both the locals and the tourists. Aside from the main park, San Mateo also operates the Rose Garden, a Mini Train and a Japanese Tea Garden. Another large park in the city is the Beresford Park. This park is packed with several entertaining amenities like the bocce ball and a skate plaza. In addition, San Mateo is also home to the Martin Luther King Jr and Joinville parks. These parks offer swimming pools that are open to the public. The Ryder Park in San Mateo features a water play structure that makes this perfect place to bring your family. Another exciting park to visit in the city is the Parkside Aquatic Park, which comes with recreations like volleyball and beach swimming. The Coyote Point Park is a 670 acre county park that is the perfect place for sailing and windsurfing. Many of the parks in San Mateo have picnic areas, play areas for the children, baseball diamonds, and basketball courts. Aside from the parks, San Mateo is also home to CuriOdyssey. This is a science museum with a small native zoo.
Watch our Videos
Forerunner Recycling Video Highlights
Who is Forerunner Recycling?
Business Electronic Recycling
FREE Computer Recycling for Companies
We attempt to remove the financial barrier to recycling computer equipment and recycling electronics. By extracting maximum resale value from the systems we recycle, we can offer free recycling services to most of our clients.