Free Commercial Computer Recycling
We make companies' computer recycling easy, environmentally safe and secure!

877-478-6611
YOUR COMPUTER RECYCLING AND E WASTE RECYCLING ANSWER
... with more than 15 years in the computer e waste recycling field, Forerunner Computer Recycling has given San Antonio, TX companies a responsible option to dispose end of life cycle and surplus computer equipment. All San Antonio, TX based companies face the task of safely disposing of older equipment and their e waste. The EPA estimates that as many as 500 million computers e waste will soon become obsolete.
As San Antonio, TX businesses upgrade existing PCs, more computers and other e waste are finding their way into the waste stream. According to the EPA, over two million tons of electronics waste is discarded each year and goes to U.S. landfills.
Now you have a partner in the computer e waste recycling business who understands your need to safely dispose of your computer and electronic equipment in an environmentally responsible manner.
By promoting reuse - computer recycling and electronic recycling - Forerunner Computer Recycling extends the life of computer equipment and reduce e waste. Recycle your computers, recycle your electronics.
Call Us Now To Easily Dispose and Recycle Your E Waste - Free!

877-478-6611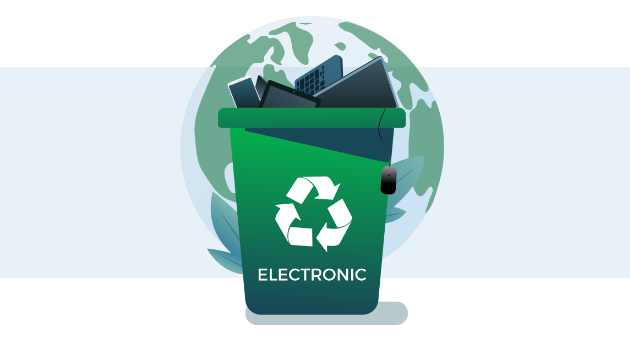 Destroy Your Data Securely
Today, more than ever, San Antonio, TX companies discarding computer equipment are concerned about identity theft, security compliance, and cyber criminals trying to obtain private information. Simply tossing used computer equipment and hard disks into dumpsters will leave companies vulnerable to unscrupulous individuals searching for credit card numbers, social security numbers, and other valuable data.
Forerunner Recycling, your partner in the computer e waste recycling business, understands the need to safely dispose of computer equipment in a manner that guarantees no data is available for exploitation.
Hard drives are erased using the Department of Defense's DoD 5220.22-M standard, or if necessary, hard drives are physically destroyed. We'll do whatever it takes to ensure your company data does not fall into the wrong hands.
Call For More Information

877-478-6611
Quick City Facts
San Antonio, TX
Form of Government
The Council - Manager Form
Size of City:
407.6 Square Miles
Yearly Precipitation:
27.9 inches
Meaning of City Name:
After Saint Anthony of Padua
Major Tourist Attraction:
The Alamo
Top Employers:
Services, Manufacturing, Government
Top Industries:
Frost National Bank ,
Valero Energy Corporation,
Toyota Manufacturing Texas,
USAA,
Southwest Research Institute
Attractions You Will Love To See In San Antonio City
If you are wondering where the city got its name, well, it is because of the Spanish expedition way back 1671. The population status in San Antonio was poor and heterogeneous because there were also American Indians who inhabit the area. Most of them were slaves by the mestizos. This very large city had a history of battles and wars. It was only after the Civil War that San Antonio started to progress and already engaged themselves in trading.
In 1877, there were no transportation system yet that was introduced to the city, but the population is exponentially increasing. However, the economy had been growing, which opens the gates for more investors and so railroads were constructed. Now, San Antonio became one of the fastest growing cities in the United States of America and seventh rank of the most populated areas.
Tourism is the most important industry in San Antonio because they have improved their location to become a tourist destination. Museums, parks, sports arena, are just a few of the main attractions in this place. The Alamo, The River Walk, San Antonio Public Library, or as the local named it as "The Big Enchilada", The Buckhorn Museum, The Shops at La Cantera and more. These attractions have drawn millions of visitors every year. One of the prides of San Antonio is the 201-acre family musical and entertainment theme park. People who visit the place would not wait for a specific season just to get there because every month of the year, thousands of tourists with their families plunge to enjoy the very relaxing view this park can offer. Sea World in San Antonio should not be missed because it is the largest marine-themed park in the whole world.
Many foreigners enjoy the best accommodations they can avail from the hotels in San Antonio because most of the hotels have their own prints of the past. Just like for example if the Riverwalk Vista Inn where you could see the superb architectural designs and each room where named according to national landmarks, which are flashbacks of the wonderful history of the city. The downtown area has been filled with shops, restaurants, bars, shopping centers, which many people love to visit, as they want to experience a simple, yet still a luxurious life that only San Antonio can offer.
Although the place has already been occupied by white people, many individuals from different races who have secured their spots.
Watch our Videos
Forerunner Recycling Video Highlights
Who is Forerunner Recycling?
Business Electronic Recycling
FREE Computer Recycling for Companies
We attempt to remove the financial barrier to recycling computer equipment and recycling electronics. By extracting maximum resale value from the systems we recycle, we can offer free recycling services to most of our clients.