Free Commercial Computer Recycling
We make companies' computer recycling easy, environmentally safe and secure!

877-478-6611
YOUR COMPUTER RECYCLING AND E WASTE RECYCLING ANSWER
... with more than 15 years in the computer e waste recycling field, Forerunner Computer Recycling has given Salinas, CA companies a responsible option to dispose end of life cycle and surplus computer equipment. All Salinas, CA based companies face the task of safely disposing of older equipment and their e waste. The EPA estimates that as many as 500 million computers e waste will soon become obsolete.
As Salinas, CA businesses upgrade existing PCs, more computers and other e waste are finding their way into the waste stream. According to the EPA, over two million tons of electronics waste is discarded each year and goes to U.S. landfills.
Now you have a partner in the computer e waste recycling business who understands your need to safely dispose of your computer and electronic equipment in an environmentally responsible manner.
By promoting reuse - computer recycling and electronic recycling - Forerunner Computer Recycling extends the life of computer equipment and reduce e waste. Recycle your computers, recycle your electronics.
Call Us Now To Easily Dispose and Recycle Your E Waste - Free!

877-478-6611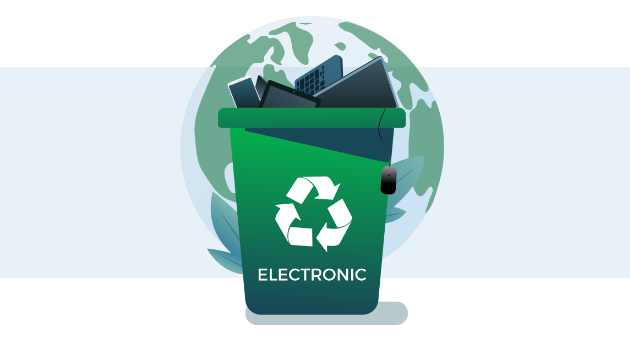 Destroy Your Data Securely
Today, more than ever, Salinas, CA companies discarding computer equipment are concerned about identity theft, security compliance, and cyber criminals trying to obtain private information. Simply tossing used computer equipment and hard disks into dumpsters will leave companies vulnerable to unscrupulous individuals searching for credit card numbers, social security numbers, and other valuable data.
Forerunner Recycling, your partner in the computer e waste recycling business, understands the need to safely dispose of computer equipment in a manner that guarantees no data is available for exploitation.
Hard drives are erased using the Department of Defense's DoD 5220.22-M standard, or if necessary, hard drives are physically destroyed. We'll do whatever it takes to ensure your company data does not fall into the wrong hands.
Call For More Information

877-478-6611
Quick City Facts
Salinas, CA
Form of Government
The Council - Manager Form
Size of City:
19.0 Square Miles
Yearly Precipitation:
15.2 inches
Meaning of City Name:
The city was named after the Salinas River.
Major Tourist Attraction:
National Steinbeck Center
Top Employers:
Dole Fresh Vegetables,
County of Monterey,
Tanimura and Antle Produce,
Fresh Express, Fresh Food,
Monterey Peninsula School District
Top Industries:
Food Processing, Agriculture, Government
Salinas, California, the Place Where Nature Is Within Your Reach
Salinas, California is a suburban city with a population of more than 150,000 residents. Salinas is the largest city and the county seat of the Monterey County in California. The Salinas River, Salinas Valley, and the mountain ranges surround the city of Salinas, making it the perfect place to live or to spend a vacation.
The Salinas has a great land of rich soil that is good for agriculture. The economy actually lies in agriculture. Salinas produce more lettuce and supplies more than thirty percent of the demands all over the world, making the city known as the "Salad Bowl of the World". There are many different jobs and employment in Salinas, but only a few are recorded in the field of agriculture. It is still a good thing that some large employers in Salinas are from the agricultural industry such as the Taylor Farms, D'Arrigo Bros, Fresh Express, and Tanimura and Antle.
Some of the interesting points about Salinas are the historical centers such as the Boronda Adobe History Center; a historical landmark of California holds most of the history of the city. Salinas is also a home of the California Rodeo, where cowboys and rodeo fans meet up together at the Salinas Sports Complex for the rodeo-related shows.
The River Road Wine Trail is also another notable interest about Salinas. The Salinas Valley is a place of the largest wine-producing industry in California. It consists of more than twenty wineries and is open for tasting during the weekdays and on schedule appointment.
There are more than thirty hotels and lodges in Salinas offering the best deals to travelers. Some of these are among the five star hotels complete with splendid facilities and luxurious amenities for the whole family. Restaurants and cafes are also available in more than two hundred eighty different brands catering to the different tastes of visitors and residents with varying dishes to meet the requirements of the customers.
Salinas has the best theater in town, the Maya Cinemas. If you prefer to do outdoor activities, you can go to the Oldtown Salinas to view the historic buildings or experience wine tasting. The farmer's market is also located in the downtown of Salinas along with the fine dining restaurants. A visit to the National Steinbeck Center is also a perfect place to learn more of the Salinas history and other educational and informational arts that made up the rise and progress of the largest city of California.
Watch our Videos
Forerunner Recycling Video Highlights
Who is Forerunner Recycling?
Business Electronic Recycling
FREE Computer Recycling for Companies
We attempt to remove the financial barrier to recycling computer equipment and recycling electronics. By extracting maximum resale value from the systems we recycle, we can offer free recycling services to most of our clients.